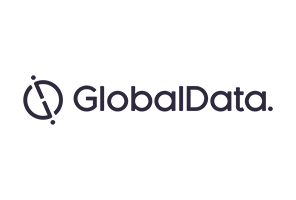 On 28 March, the FDA approved Roche's pipeline asset, Ocrevus (ocrelizumab), for multiple sclerosis (MS) after a three-month delay. The drug is expected to be one of the biggest launches of 2017, and according to Roche, it will be available in the US within two weeks of its approval date. Ocrevus is approved for both relapsing remitting MS (RRMS) and primary progressive MS (PPMS), a rarer form of MS that has previously lacked treatment options.
Roche's Ocrevus is a humanized monoclonal antibody that works by selectively depleting CD20-positive B cells, a specific type of immune cell thought to be involved in the attack on myelin in MS patients. Ocrevus does not target stem cells or plasma cells, thereby preserving important functions of the immune system.
Ocrevus has several notable clinical attributes that will support a strong market uptake, including high efficacy that is comparable to Biogen's Tysabri (natalizumab) and superior to EMD Serono's Rebif (interferon beta-1a), infrequent dosing (intravenous infusion every six months), and an absence of serious side effects such as increased progressive multifocal leukoencephalopathy (PML) risk (a form of brain infection caused by the JC virus) associated with the long term use of immunosuppressants.
Ocrevus is also the first investigational medicine to significantly reduce the disease progression of PPMS in a large Phase III study. Furthermore, physician adoption is likely to be bolstered by Ocrevus' similarity to Roche's Rituxan (rituximab), a drug that is already commonly prescribed off-label for the treatment of MS.
The launch of Ocrevus will enable Roche to enter the lucrative MS market and will help Roche to diversify its existing drug portfolio, which is largely focused on immuno-oncology. Ocrevus is the first and only approved drug for the treatment of PPMS, addressing an important unmet need in MS. As such, the drug is already expected to see rapid uptake and reach blockbuster status, and ultimately pose fierce competition for the leading company in MS, Biogen. Biogen co-developed Ocrevus with Roche and will receive tiered royalty payments on US sales. However, the net effect of Ocrevus on sales for Biogen remains to be seen.
As with all new drugs, especially monoclonal antibodies, market access and pricing remain an ongoing challenge for patients. Roche plans to price Ocrevus at $65,000 a year in the US, which is less expensive than either Tysabri or Rebif. The green light on Ocrevus for the treatment of both RRMS and PPMS marks an important milestone for Roche, and the drug will certainly be welcomed by both physicians and the MS patient population.
Related reports:
GlobalData (2017). PharmaPoint: Multiple Sclerosis – Global Drug Forecast and Market Analysis to 2026, to be published