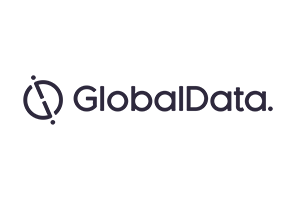 Splits in the pharmaceutical industry have become apparent as legal actions are being taken against the National Institute for Health Care and Excellence (NICE) over new drug price negotiations introduced in April 2017.
In July, the Association of the British Pharmaceutical Industry (ABPI) applied for a judicial review of the budget impact test and the system for assessing therapies for rare conditions. The ABPI represents the research-based biopharmaceutical companies that supply more than 80% of all branded medicines used by the National Health Service (NHS).
However, the ABPI's move has not been met with unity across the industry, with many companies including pharma giants GlaxoSmithKline (GSK) and AstraZeneca voicing concerns over the aggressive and unconstructive nature of this legal action.
The budget impact test was implemented in April 2017 to crack down on medicine funding in light of significant financial challenges facing the NHS.
As a result of this change, drugs that have been deemed cost effective by NICE but will cost the NHS more than £20m ($26m) in any one of their first three years will trigger mandatory negotiations between NHS England and the responsible company to help mitigate the impact on the NHS. Where an agreement is not reached, NHS England can apply to NICE to phase in the drug over a period of three years.
The ABPI, patient groups, and charities argue that these changes will cause significant delays for patients waiting for life-changing medicines. Cancer Research UK's executive director Sarah Woolnough described the new changes as 'unacceptable', stating that many cancer patients could die as a result of delayed access to therapies.
The budget impact test is likely to have a great impact on diseases with large patient populations, such as breast and lung cancer, diabetes, and dementia, where the threshold of £20m ($26m) a year is easily reached.
The Alzheimer's Society has voiced concerns that several pipeline therapies may be affected by such a change. It calculated that a drug benefiting all Alzheimer patients costing as little as £23.50 ($30.72) a year per patient would be subject to the new review.
Objectors also state that the new change goes against the NHS constitution, whereby therapies deemed cost-effective by NICE must be made available on the NHS within 90 days.
ABPI's Chief Executive, Mike Thompson, believes that this legal action is necessary to mitigate the potential damage these changes will cause to NHS care and the country's ability to research, develop, and use new medicines.