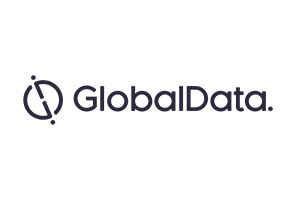 President Trump's insistence that bio/pharmaceutical manufacturing move back to the US has set off a wave of promises from the industry about the number of jobs that might be created and excitement about the opportunities that might await the contract manufacturing industry.
Leaving aside the fact that it never really left the US, the realities of the current manufacturing environment make the prospects for wholesale movement of drug manufacturing a very long-term proposition.
Capacity for manufacturing innovative drugs is tight across the industry, especially for active ingredients (APIs), both small molecule and biologics, regardless of the location of that capacity.
Global bio/pharma companies have spent over $50 billion in just the past five years on new plant and equipment. However, much of that new capacity has been built in tax-favored locations like Ireland and Singapore, and in emerging markets; about a quarter of the projects have been in the US. There just aren't many manufacturing facilities that products could be transferred into from offshore. The facilities that are for sale are old and ill-suited for modern products like biologics.
It takes nearly 4 years to design, build and qualify a greenfield manufacturing facility. Large scale biologics facilities can cost $1-2 billion. It will take time to make and implement the decisions to build the necessary new capacity.
Lead times for ordering/receiving key equipment like filling lines for injectables are about 18 months these days. It takes at least another year to install and qualify it. So even expanding a current facility is a minimum three-year proposition.
CMOs don't have a lot of spare capacity and don't have the cash to invest in massive capacity increases themselves. Patheon's recent acquisition of Roche's small molecule API facility in Florence, SC, was attractive because it was inexpensive and because the facility had lots of unused capacity. Much of the ongoing capacity expansion in the CMO industry is customer-funded.
It can take up to 2 years to transfer a single product to a new manufacturing site (process transfer and scale-up, validation, stability protocols, regulatory filings, etc.). To move multiple products at one time will take armies of technical, quality and regulatory staff.
Realistically, moving manufacturing back to the US in a meaningful way will be a 7-10 year process. The industry may find it more expedient to just find ways to put some window dressing on the issue while waiting out the president's term in office.