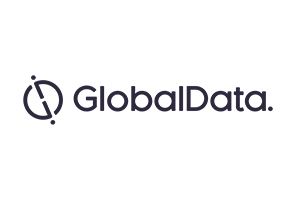 While GlobalData foresees that immunotherapies will ultimately improve the survival of GBM patients, their disappointing clinical outcome highlights that the "one-drug-fits-all" approach will not apply to GBM patients when it comes to immunotherapies.
On April 3, 2017, Bristol-Myers Squibb announced that the CheckMate-143 Phase III trial, which evaluated Opdivo versus Roche's Avastin (bevacizumab) in patients with recurrent GBM, failed to meet its primary endpoint based on survival benefit. GlobalData considers Avastin as a weak comparator as it has never shown survival benefit and is not even approved as GBM therapy by the European Medicines Agency. However, Avastin remains the first choice for recurrent GBM in all major markets—through off-label use in Europe—due to the lack of therapeutic options for GBM patients.
Last year, another immunotherapy agent failed in the newly diagnosed setting, Rintega, after Celldex announced the termination of the ACTIV Phase III trial assessing its EGFRvIII peptide-based cancer vaccine in newly diagnosed GBM patients. This peptide-based vaccine therapy was thought to hold great promise in GBM patients, as it was awarded FDA Breakthrough Therapy Designation after demonstrating significantly increased survival in the small ReACT Phase II trial in recurrent GBM patients, which made this result even more disappointing.
While both cancer vaccines and immune checkpoint inhibitors have tumbled at their last stage of clinical development, GlobalData anticipates that opportunities remain for immunotherapies to improve the survival of GBM patients. In newly diagnosed GBM patients, the ongoing CheckMate-498 Phase III trial—which evaluates Opdivo in patients with unmethylated O6-methylguanine-DNA methyltransferase (MGMT)—could revive Bristol-Myers Squibb' drug. Patients with unmethylated MGMT typically have a poor response to the GBM standard of care, temozolomide, and have a high clinical unmet need for effective treatments.
Using Opdivo in the upfront setting could prove an effective move for Bristol-Myers Squibb, as the longer treatment duration expected could allow the drug time to demonstrate efficacy. GlobalData has identified another late-stage immunotherapy, ImmunoCellular Therapeutics' ICT-107, as having moderate probability of success due to initial data based on a retrospective analysis with low patient numbers. While the results need to be confirmed in an ongoing randomized Phase III trial, the bar for ICT-107's efficacy will be low as it is being effectively measured against placebo treatment. Based on experience with a similar product, Provenge in prostate cancer, challenges may lie ahead.
Although Provenge is effective, one major barrier to the uptake of personalized autologous vaccines is due to their manufacturing process, which is very expensive compared to the manufacture of a small molecule or biologic. Therefore, the clinical benefit must be large enough to justify the processing and costs involved with this therapy.