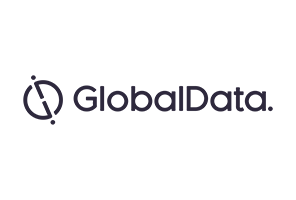 The World Health Organization (WHO) presented the details of its first global hepatitis report in Amsterdam during the Liver Meeting of the European Association for the Study of the Liver (EASL). This report covers both hepatitis B and C, and aims to eliminate hepatitis as a public health threat by 2030, defined by the reduction in new incidences by 90% and mortality by 65% compared to 2015. To achieve these goals, significant accomplishments will be required in three main sectors: improved vaccination rates against hepatitis B, increased hepatitis C screenings, and the availability of affordable direct-acting-antivirals (DAAs) against hepatitis C.
Hepatitis B is a viral infection without a highly effective treatment. However, a protective vaccine is available. Since 1990, the WHO has made steady progress in its global vaccination effort, and vaccination rates have consistently increased, reaching 84% for the three-dose regimen by 2015. To reach the goal of a global vaccination rate around 90% by 2030, additional efforts will have to focus on Africa, where overall vaccination rates lag behind average rates, especially for the birth dose coverage, which plateaued around 10%. Nevertheless, it appears that the limiting factors for higher vaccination rates have been identified and that the overall vaccination coverage can reach the targeted 90% by 2030.
"The goals put forward by the WHO, collectively aiming to eliminate hepatitis as a public health threat, are ambitious but not unrealistic."
Although a vaccine is currently not available against hepatitis C, highly effective treatment options in the form of DAAs are available. Unfortunately, these DAA regimens are priced out of reach for most of the countries with the highest hepatitis C burden. Furthermore, the numbers presented by the WHO indicate that the annual cases of new infections exceed the number of patients being cured plus those who die due to the disease, an untenable situation for a disease that can be cured at rates exceeding 95%.
The second main barrier in reducing the health burden of hepatitis C is the low diagnosis rate and consequentially a high transmission rate, especially among active injection drug users. The WHO aims at alleviating this situation by increasing the number of diagnosed patients from the current 20% to 90% by 2030, thereby hopefully reducing the number of patients being treated while also reducing the incidence rate.
Taken together, the individual goals put forward by the WHO, collectively aiming to eliminate hepatitis as a public health threat, are ambitious but not unrealistic. The health burden of hepatitis B in particular might soon be more manageable given the already high vaccination rates. The fight against hepatitis C, however, will need a broader effort and might be more limited due to financial considerations. Nevertheless, these high aims are also indicative of recent progress that would have been considered unrealistic just a few years ago.