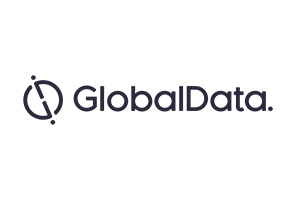 While there are several effective treatments available for neovascular age-related macular degeneration (nAMD), there are currently no US Food and Drug Administration (FDA) approved drugs available for geographic atrophy (GA), the late stage or atrophic form of dry AMD (dAMD). However, several candidates are now in the late stage pipeline for GA. Among them, Roche's lampalizumab is promising to be the first drug treatment for dAMD patients in the US and Europe.
dAMD is a highly prevalent, slowly progressing disease among individuals over 50 years of age, which can result in central vision loss in later stages due to atrophy of photoreceptor cells in the central retina called macula.
nAMD was once the main cause of vision loss in AMD. However, anti-vascular endothelial growth factor (anti-VEGF) drugs are highly successful in halting disease progression and preventing vision loss.
Research has indicated that overactivation of the complement pathway plays a role in the pathogenesis of AMD, including GA, and a number of gene mutations have been identified in the complement genes that increase the risk of AMD. Overactivation of the complement pathway can lead to a chronic inflammatory state in the macula, destroying the healthy cells responsible for central vision.
Lampalizumab is being developed by Roche and Genentech. It is a monoclonal antibody fragment that inhibits complement factor D (CFD), the rate-limiting enzyme involved in the activation of the alternative complement pathway. By binding to CFD, lampalizumab interferes with the activation of the alternative complement pathway.
The Phase II MAHALO study showed a 20% reduction in GA lesion progression in GA patients treated monthly with lampalizumab, as compared with placebo.
Key opinion leaders (KOL) interviewed by GlobalData have high hopes for lampalizumab, although this drug may not be suitable for all GA patients. The MAHALO study suggested that a subpopulation of GA patients who are positive for the complement factor I (CFI) biomarker respond better to lampalizumab treatment. This is being further investigated as a potential biomarker in the Phase III studies of lamaplizumab, which are near to completion.
Identification of biological markers, as well as phenotypic and morphological characteristics of the lamaplizumab responders may also be necessary to facilitate the selection of drug-suitable candidates once lampalizumab becomes available. If such parameters are not defined before its launch, however, lamaplizumab could potentially be prescribed to the majority of GA patients using the 'trial and error' method.
KOLs also pointed out to GlobalData that the availability of a dAMD treatment will generate environmental issues that will need addressing, such as the diagnosis and referral of these patients to specialists; due to the current lack of drug therapy available, patients with GA are not referred to a specialist in many European countries.
Beyond the launch of lampalizumab, GlobalData foresees plenty of opportunities that will remain regarding drug development for dAMD patients. Patients will face similar difficulties to comply with the frequency of intravitreal lampalizumab injections that nAMD patients currently face with anti-VEGF therapy. Furthermore, lampalizumab will only slow the progression of late stage dAMD and potential drug candidates that aim to stop the progression of dAMD before GA develops have not yet been identified.
If lampalizumab replicates the efficacy results seen in the MAHALO study in the two large-scale Phase III trials, CHROMA and SPECTRI, this drug will represent a revolution in the currently untreatable dAMD patient segment, providing a treatment for a large portion of the GA patient population.