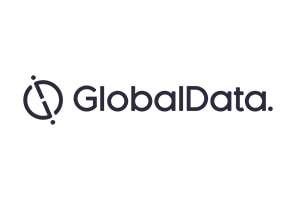 Concert Pharmaceuticals' CTP-543 (deuterated-modified ruxolitinib) could have cosmetically insignificant results in its Phase IIa alopecia areata (AA) study, despite the expectation that it will reach a statistically and clinically significant difference from placebo on the primary endpoint (outcome measure).
AA is also known as spot baldness, where hair is lost from some or all areas of the body.
Cosmetic significance is defined as the amount of hair regrowth based on patient satisfaction surveys. With the caveats on cosmetic significance, defined as insufficient hair regrowth to fully cover AA, CTP-543 may play second fiddle to platelet-rich-plasma (PRP) and Capelli Naturali a Contatto (CNC) wigs, two experts said. PRP is reinjecting plasma rich in platelets back into the scalp to stimulate hair growth. However, one expert disagreed and said CTP-543 will replace these options.
The Phase IIa is (NCT03137381) likely to be positive in achieving the primary efficacy aim of treating hair loss as measured by a Severity of Alopecia Tool (SALT) score, experts agreed. They noted highly clinically relevant earlier trial and preclinical data.
There are no approved drugs for AA, but first-line treatments are immunosuppressants used off-label, followed by PRP or CNC wigs. Even if the trial does prove efficacy, safety data is lacking compared to these other options, experts said. Additionally, the Phase IIa co-primary safety endpoint is being measured at 24 weeks, meaning long-term safety cannot yet be established, experts said.
The 90-patient, randomised, placebo-controlled Phase IIa is expected to read out at the end of this year.
Analysts are enthusiastic about CTP-543's development prospects due to an FDA patient-focused drug development public meeting for AA in September 2017 and the need for an FDA-approved drug. CTP-543 sales are predicted to be more than $1bn in the US. Concert's market cap is $361m. CTP-543's active ingredient, ruxolitinib, is also approved as Incyte's Jakafi (ruxolitinib) for polycythemia vera and myelofibrosis.
Cosmetic potential dicey despite expected clinical, statistical significance
Based on animal studies and an earlier proof-of-concept trial, there is confidence the Phase IIa for CTP-543, a JAK inhibitor, will meet its co-primary efficacy endpoint of hair loss measured by SALT at 24 weeks, interviewed experts agreed. Safety is the other co-primary measure.
That said, cosmetic significance may be unattainable, three of four experts said. The fourth declined to comment. SALT measures the extent of hair loss in the different zones of the scalp. The higher the SALT score, the greater the AA severity, said Dr Jeffrey Donovan, medical director, Donovan Hair Clinic, Vancouver, Canada, and Dr Francesco Tassone, dermatologist, Catholic University of the Sacred Heart, Milan, Italy. The Phase IIa inclusion criteria required patients to have at least 50% scalp hair loss, as defined by a SALT score ≥50. AA is an acquired skin disease characterised by hair loss.
SALT score reductions are anticipated based on past data including an open-label, 12-patient Phase II study (NCT01950780) and a preclinical mouse model, said Dr Neil Sadick, founder of his eponymous New York dermatology clinic. Donovan, Tassone and Dr Alan Bauman, hair transplant surgeon, Bauman Medical, Boca Raton, Florida, agreed, noting based on the previous pilot study, a 50-70% reduction in the SALT score is expected.
The pilot study showed that nine of 12 patients (75%) demonstrated response to treatment, with average hair regrowth of 92%. Both the pilot study and the Phase IIa tested CTP-543 orally. The pilot study used a dose of 20mg of Jakafi twice-daily and the current protocol is evaluating 4mg and 8mg of CTP-543 twice-daily versus placebo. If appropriate, Concert Pharma will amend the protocol to also evaluate 12mg twice-daily, a spokesperson said.
As the Phase IIa uses deuterated-modified ruxolitinib, the sharp difference in dosing between the pilot and ongoing study will not negatively affect outcomes, said Donovan and Sadick. CTP-543 in the current trial is a long-acting form, Donovan said.
In another study, three patients receiving oral ruxolitinib achieved near complete hair regrowth within five months , which would correlate with a possible reduction in the SALT score, said Bauman. A final proof of evidence, experts said, was from a mouse model experiment, where systemic administration of JAK inhibitors led to the elimination of a cytokine of interferon, leading to reduced AA.
Janus kinase inhibitors, also known as JAK inhibitors, function by inhibiting the activity of one or more of the Janus kinase family of enzymes, thereby interfering with the JAK-STAT signalling pathway.
However, even though a reduction in the SALT score may be statistically and clinically significant after 24 weeks of treatment period, evaluating a cosmetic difference at that time point may be insufficient, said Bauman, Donovan and Tassone.
To assess cosmetic difference, patients should be monitored for about a year said, Tassone said. Hair regrowth satisfaction is subjective and determined by photo comparisons pre and post-treatment, said Tassone. Patient surveys are also utilised, said Donovan and Bauman.
PRP and CNC could still hold sway despite positive results
The ultimate trial goal is to improve hair loss to the extent of temporary and then permanent wig removal, said Donovan and Bauman. However, considering the primary endpoint's short 24-week treatment timeline and the lack of subsequent patient monitoring noted on ClinicalTrials.gov, there is a risk of relapse and the drug no longer working effectively, leading to cosmetic insignificance, said Tassone.
Due to the study's short treatment period, PRP treatment and the CNC Venus wig may still be better options to offer a cosmetic difference, said Donovan and Bauman. Patients on CTP-543 would still be required to wear CNC wigs, whilst having their hair regrowth monitored regularly, said Bauman and Donovan. Depending on patient satisfaction of hair regrowth with CTP-543, the CNC wig may be removed, noted Donovan and Bauman.
However, Sadick said CTP-543 has the potential to be more effective than PRP treatment and can replace the CNC wig, due to the significant previous results and the promising Phase IIa outlook. AA's first line of treatment includes off-label use of immunosuppressants such as Germany-based Medac Pharma's Rasuvo (methotrexate), cyclosporine injections and Pfizer's Xeljanz (tofacitinib citrate), said Bauman, Sadick and Donovan.
Safety still on watch
Although 24 weeks is the standard time frame used to measure a drug's efficacy and safety for AA, it is insufficient to determine a long-term safety profile, said Donovan. The Phase II study showed safety parameters to be largely in the normal range and no adverse events (AEs) were reported, but the drug's long-term effects and safety profile is not well-known in the condition, said Donovan and Bauman.
Rasuvo meanwhile has more than 10 years of safety data, noted Donovan and Tassone. However, Xeljanz's side effects include an increase in infection, cholesterol, muscle enzymes and heart and liver effects, said Donovan.
One complication of Jakafi is neutropenia, an abnormally low level of a type of white blood cells, said Bauman and Tassone, so patients on ruxolitinib for AA should be carefully monitored. AEs associated with Jakafi include low blood count, infection, skin cancers, cholesterol increases, low platelet count and dizziness, as indicated on the label.
Concert Pharma intends to initiate a Phase IIb clinical trial in 2019, the spokesperson said.