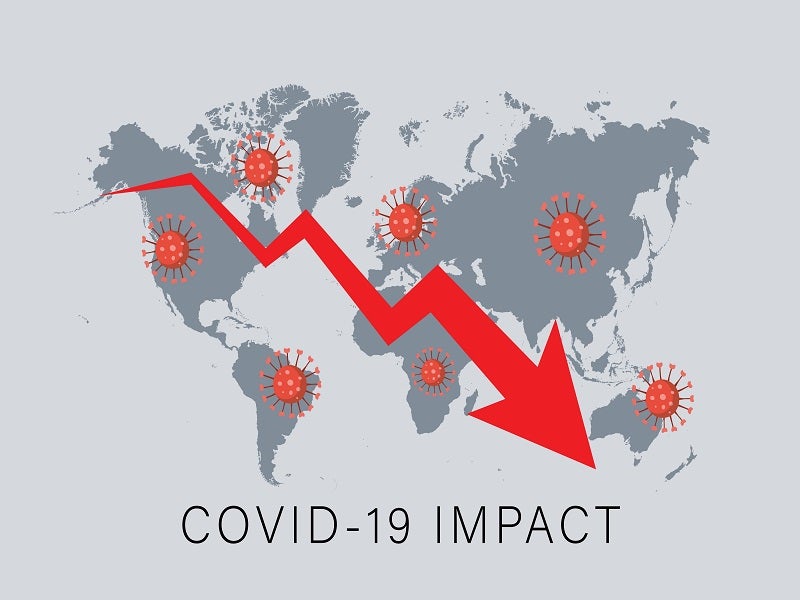 The Covid-19 pandemic has highlighted the weaknesses of various countries in responding to a disaster of such as a viral outbreak. China has been quick in controlling the outbreak, while other countries are yet to bring it under control. The quick spread of the pandemic and inability to bring it under control led a series of blame games and rivalries among some of the biggest nations. As China quickly recovers, the balance of power may shift post-pandemic.
Konstantina Beleli
Konstantina Beleli, an economist and consultant, shared an article on how the Covid-19 pandemic is aggravating existing rivalries and blame games between nations. The article notes that in the differences in economic and demographic growth is expected to shift the balance of power from the west to the east.
The pandemic has exposed the weaknesses in the European Union (EU), while intensifying the rivalries between the US, China and Russia.
COVID-19 has fueled preexisting political #rivalries "through blame games, fake news and an assertive 'face mask #diplomacy'." On Europe's World @collegeofeurope's Sieglinde Gstöhl outlines how the #EU can navigate an increasingly complex, polarised world. https://t.co/YrYm438Osh

— Friends of Europe (@FriendsofEurope) July 8, 2020
Erik Meyersson
Erik Meyersson, senior economist at Svenska Handelsbanken, shared an article on the increase in stock market trading in China despite the pandemic. Stocks have jumped by 15% in the previous week and increased by 30% from a decline in March.
The article attributes this to the projected growth for China during the year as well as a rebound next year. Investors are, therefore, rushing to invest in the country although their moves may be premature, the article adds. The long-term outlook in China is still uncertain as industrial profits have declined by 19% compared to the previous year.
Great cattle tip from The Economist: "Healthy bulls need only a diet of grass. Injecting them with steroids is an invitation to trouble." https://t.co/49Hlcun4Qd

— Erik Meyersson (@emeyersson) July 8, 2020
Howard Archer
Howard Archer, chief economic advisor to EY ITEM Club, shared an article on the decline in demand for labour in the UK based on a study performed on online job advertisements. The article notes that labour demand declined drastically in May although demand rebound slightly in June.
Overall job vacancies remained below pre-pandemic levels signalling a job crisis, according to the Recruitment and Employment Confederation.
Does little to ease concern over the job market – especially given the large number of redundancies announced recently. #UK #job ads show lowest ebb for #labour demand came in May, ONS says https://t.co/mUNrEQOJoM

— Howard Archer (@HowardArcherUK) July 8, 2020
Richard Murphy
Richard Murphy, professor of international political economy at the University of London, shared an article on the economic measures announced by Chancellor Rishi Sunak for Scotland.
The measures announced by Sunak include a job retention bonus of £1,000 ($1,252.27) that will be paid to companies to keep their staff on for a period of three months even after the end of the furlough scheme in October. He also announced a £2bn ($2.5bn) scheme to create more jobs for young people along with a reduction in VAT on food and other attractions from 20% to 5%.
As @StephanieKelton pointed out yesterday, currency users (States & Cities) in USA are in this same situation, pleading with currency issuer (Fed) for cash. Only diff, is Scotland has choice of independence & monetary sovereignty. Only way begging stops. https://t.co/3uYmJHRmuw

— Angus B MacNeil MP (@AngusMacNeilSNP) July 8, 2020
Prof. Steve Hanke
Prof. Steve Hanke, an economist at the Johns Hopkins University, shared an article on how bogus unemployment claims are delaying the clearing of applications filed by eligible workers. States are taking more time reviewing applications due to false claims leaving eligible workers without payments for weeks.
The article notes that false claims can cost the government up to $26bn in 2020. The impact can be devastating to families as they are unable to meet basic needs.
Govt spending is always subject to waste, fraud & abuse (WFA). But, with the #COVID19 spigot wide open, WFA is on steroids. While 71K US citizens wait for their #Unemployment benefits, #Criminals rip off taxpayers for $650M with fraudulent claims. https://t.co/SMqN0SKQ8w

— Prof. Steve Hanke (@steve_hanke) July 8, 2020