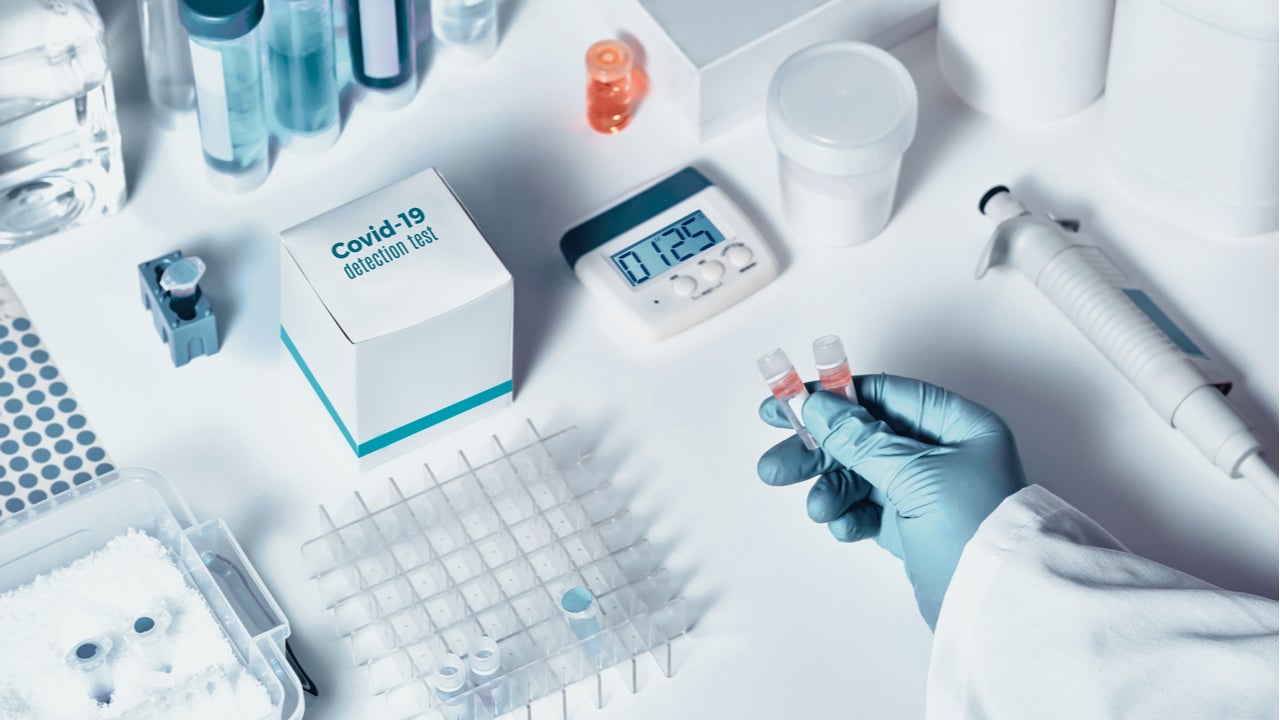 The top tweets were chosen from influencers as tracked by GlobalData's Influencer Platform, which is based on a scientific process that works on pre-defined parameters. Influencers are selected after a deep analysis of the influencer's relevance, network strength, engagement, and leading discussions on new and emerging trends.
Top tweets on Covid-19 pharma in Q1 2021
1. Eric Topol's tweet on Covid-19 being transmitted through the air
Eric Topol, a cardiologist and founder and director of the Scripps Research Translational Institute, shared an article about the SARS-CoV-2 being transmitted mainly through the air in the form of tiny particles or droplets called aerosols that are released when people breathe or talk.
The World Health Organisation (WHO) and US Centres for Disease Control and Prevention (CDC), however, have emphasised that despite limited evidence of the Covid-19 being transmitted through contaminated surface or fomites, it is possible, given the rise in infections as a result of close vicinity to those infected. Therefore, frequently disinfecting objects and surfaces is important, the article noted.
"The evidence is now clear. #SARSCoV2 is transmitted predominantly through the air — by people talking and breathing out large droplets and small particles called aerosols. Catching the virus from surfaces — although plausible — seems to be rare."https://t.co/xCFprZviQ0 @nature

— Eric Topol (@EricTopol) February 3, 2021
Username: Eric Topol
Twitter handle: @EricTopol
Retweets: 4,535
Likes: 8,347
2. Laurie Garrett's tweet on Pfizer vaccine's high efficacy rate in Israel
Laurie Garrett, a science journalist and author, shared an article on Israel having vaccinated most of its population with the Pfizer-BioNTech Covid-19 vaccine. The Maccabi health fund released preliminary results of a study that compared vaccinated and not vaccinated individuals' possibility to get infected with the SARS-CoV-2 virus and found the vaccine to be 92% effective when taken in two complete doses. In other words, just 0.04% of the Israeli's got infected after taking the second shot. However, one dose was found to offer poor protection, with only 30% effective in senior patients.
More than three million Israelis have been administered with the first dose of the Pfizer vaccine, which includes 82% of the population aged above 60 years, while 1.5 million have received both the jabs. The country started inoculating its younger population in January 2021, administering 200,000 shots per day to individuals as young as 35 years.
VERY GOOD NEWS to start your day: Israel has vaccinated most of its population w/@pfizer #COVID19 vax. One dose — poor protection, only 30% in seniors. But after 2nd dose "just 0.04% of Israelis caught COVID-19," 92% effective.
SMILE (& get double-vax'ed)https://t.co/GlcJWnDlVH

— Laurie Garrett (@Laurie_Garrett) January 30, 2021
Username: Laurie Garrett
Twitter handle: @Laurie_Garrett
Retweets: 804
Likes: 2,813
3. Francis S. Collins' tweet on long Covid
Francis S. Collins, director of the National Institutes of Health (NIH), medical research agency, shared an article on the Covid-19 disease leaving lingering and weakening symptoms in individuals, commonly referred to as long Covid. The NIH is conducting a study to identify the reasons behind long Covid and ways to prevent as well as treat it.
The symptoms of long Covid range from fatigue, brain fog, shortness of breath, gastrointestinal issues, and also psychological problems such as anxiety and depression. The new symptoms manifest in some individuals after getting infected or over a period of time. NIH has also received a funding of $1.15bn in December 2020, to examine the prolonged health complications occurring due to SARS-CoV-2 infection.
Some people who've survived #COVID19 have lingering and debilitating symptoms long after infection. Today, #NIH launched an initiative to identify the causes of #LongCOVID and develop ways to treat or prevent these conditions. Read more: https://t.co/CzohQWaBvE

— Francis S. Collins (@NIHDirector) February 24, 2021
Username: Francis S. Collins
Twitter handle: @NIHDirector
Retweets: 735
Likes: 1,854
4. Atul Gupta's tweet on Pfizer-BioNTech Covid-19 vaccine being effective against new variants
Atul Gupta, chief medical officer at Philips Image Guided Therapy, a company providing solutions for minimally invasive procedures, shared an article on the Pfizer-BioNTech Covid-19 vaccine being effective against not just the new UK and South African Covid-19 variants but against 14 other mutations. The vaccine is able to protect against mutations found in the latest variants discovered in South Africa and the UK, which have a high rate of transmissibility.
A study conducted by scientists from the University of Texas Medica Branch found the vaccine to be effective in neutralising variants with the N501Y mutation, located on the virus that it uses to enter and infect the cells. Scientists claim that the N501Y mutation is highly transmissible, while mutations found in the UK and South African variants could potentially change the functions of the virus, the article detailed.
Very reassuring. Pfizer study reports the existing mRNA vaccine remains effective against both the new UK and South African #COVID19 variants as well as 14 other mutations. #SpikeProtein #N501Ymutation
https://t.co/c2qCQzcxd3

— Atul Gupta, MD (@AtulGupta_MD) January 8, 2021
Username: Atul Gupta
Twitter handle: @AtulGupta_MD
Retweets: 603
Likes: 1,663
5. Richard Urso's tweet on common asthma drug reducing Covid-19 hospitalisations
Richard Urso, an ophthalmologist, shared an article on a common asthma drug reducing Covid-19 hospitalisation risk by 90% and recovery time. A research team at the Oxford University revealed that budesonide, a drug used to treat smokers' lungs, diminishes the risk of emergency care or hospitalisation among Covid-19 patients, if administered within the first seven days of symptoms.
Initial data found volunteers treated with budesonide to respond more quickly to fever and other symptoms. Researchers claim the trial was conducted because fewer number of patients with chronic respiratory diseases, who are often on inhaled steroids, were admitted at hospitals during the early days of the pandemic.
Budesonide works!!

Common asthma drug cuts COVID-19 hospitalization risk, by 90%, recovery time – Oxford study | Reuters https://t.co/rNSpOLGO52

— Dr. Urso (@richardursomd) February 10, 2021
Username: Richard Urso
Twitter handle: @richardursomd
Retweets: 1,007
Likes: 1,565