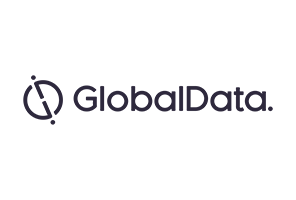 The 2018 Conference on Retroviruses and Opportunistic Infections (CROI) was held from March 4th to the 7th in Boston, Massachusetts, US. Principally focused on human immunodeficiency virus/acquired immunodeficiency syndrome (HIV/AIDS) and related infections, the conference is an annual snapshot of basic and translational topics at the leading edge of virus research, offering a glimpse of future directions for antiviral therapy. Cytomegalovirus (CMV) was a key focus in this year's conference, with topics ranging from subclinical CMV DNA to congenital infections resulting in stunted growth. GlobalData believes that the research presented at CROI 2018 underscores the urgent need for improved CMV antivirals and an effective CMV vaccine. Highlighted studies and their implications for next-generation CMV management strategies are presented below.
Antivirals to tackle subclinical CMV DNA
Garg and colleagues from University of California San Diego presented a study on the impact of subclinical CMV DNA on cardiovascular disease (CVD) in HIV-CMV co-infected patients. The researchers analysed 80 paired peripheral blood mononuclear cell (PBMC) samples from 40 CMV-seropositive men who had achieved HIV suppression through antiretroviral therapy (ART). Their results showed that CMV DNA levels, even those below therapy thresholds, were associated with increased subsets of CMV-specific memory T cells expressing CX3CR1, a receptor involved with persistent inflammation and CVD.
Key opinion leaders (KOLs) interviewed by GlobalData indicated that current CMV antivirals, such as valganciclovir, are limited in their ability to suppress viral replication entirely, sometimes allowing subclinical replication or breakthrough viremia. Antivirals with superior efficacy in eliminating CMV DNA are needed to diminish the risk of CVD and other inflammatory diseases in HIV-CMV co-infected individuals. Merck's Prevymis (letermovir) was approved in 2017 for CMV prophylaxis in recipients of allogeneic hematopoietic stem cell transplantations (HSCT), and further clinical research to expand the drug's approved indications is ongoing. One promising investigational antiviral is Shire's maribavir, a Phase III therapy for the treatment of resistant or refractory CMV that was recently granted an FDA Breakthrough Therapy Designation.
Prevention of congenital CMV infections
Several abstracts at CROI 2018 highlighted research on infants with HIV exposure and congenital CMV obtained through mother-to-infant transmission during pregnancy. Evans and colleagues analysed stored plasma samples from 243 HIV-exposed uninfected (HEU) and 100 HIV-unexposed infants, and found that higher mean CMV viral loads for HEU infants were inversely associated with levels of IGF-1, a regulator of growth. Notably, lower IGF-1 at six weeks was associated with stunted infant linear growth through the first six months of age.  The research concluded that high CMV viral load plays a critical role in the growth impairment that is commonly observed in HEU infants.
According to KOLs interviewed by GlobalData, congenital CMV infections remain a major clinical challenge because mainstay CMV antiviral therapies such as ganciclovir and foscarnet cannot be administered during pregnancy due to hematological and renal toxicities. As a result, drug developers have turned to other forms of therapy. Biotest AG and Novartis are advancing hyperimmune globulin (BT-084) and monoclonal antibody (CSJ-148) products, respectively, to Phase II clinical trials for the prevention of congenital CMV. GlobalData believes that these strategies will be safe for administration during pregnancy, and may serve as effective stopgap measures against CMV transmission. However, KOLs affirmed that vaccination is the optimal route to dramatically reduce the burden of congenital CMV infections, particularly for HEU infants.
New leads for vaccine development
In a presentation of work from Oregon Health and Sciences University, Greene and colleagues identified a novel determinant of non-classical T cell response following vaccination of non-human primates with CMV vaccine vectors. Using rhesus macaques (RM) and mauritan-origin cynomolgus macaques (MCM), the researchers found that matching species-specific CMV vectors with the host species triggered unconventional CD8+ T cell responses, including MHC-E and MHC-II restricted responses. When CMV vectors were generated expressing simian immunodeficiency virus (SIV) antigens, the high level of immunogenicity in species-matched macaques conferred unprecedented protection against highly virulent SIVmac239 replication. The results suggest that vaccine design against human HIV may require a human CMV vector backbone.
Continued preclinical investigation into CMV-based vector strategies will be critical for the improvement of vaccine design for both HIV and CMV. To date, HIV vaccine candidates have found limited success in clinical development, with only the RV144 trial showing modest protective efficacy in a Phase III trial. A similar unmet need for CMV is highlighted by the recent failure of Astellas/Vical to reach primary Phase III endpoints for their now-discontinued CMV vaccine, ASP0113. Only two experimental CMV vaccines from Helocyte remain in ongoing Phase II clinical trials. Overall, the work presented at CROI 2018 indicates that there is a substantial opportunity for companies to leverage burgeoning technology from basic and translational research to bring a CMV vaccine to market.
Related reports
GlobalData (2018). Cytomegalovirus (CMV) – Opportunity Analysis and Forecasts to 2027, to be published
GlobalData (2018). Expert Insight: Shire's Breakthrough Therapy Maribavir Has Potential to Shake Up the Cytomegalovirus Market, January 2018, GDHC1549EI
GlobalData (2018). Expert Insight: With Recent Astellas Phase III Flop, a Cytomegalovirus Vaccine Continues to Elude Drug Developers, January 2018, GDHC1562EI
GlobalData (2017). PharmaPoint: Human Immunodeficiency Virus (HIV) – Global Drug Forecast and Market Analysis to 2025, April 2017, GDHC135PIDR