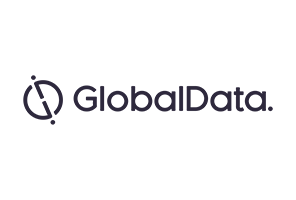 The 2017 North American Cystic Fibrosis Conference (NACFC) was held at the Indiana Convention Center in Indianapolis, Indiana from November 2–4. The conference annually brings together scientists, clinicians, and caregivers worldwide and facilitates discussion about ways to improve the health and quality of life for cystic fibrosis (CF) patients. Sponsored by the Cystic Fibrosis Foundation (CFF), the 2017 NACFC featured a wide variety of session formats, including didactic symposiums, interactive workshop sessions, brown bag luncheons, and grand rounds. Each day of the conference was highlighted by a themed plenary session headed by leading experts in the CF community. This piece will discuss the significant advances made by the pharmaceutical industry in addressing the unmet needs of CF patients.
CF is an inherited, autosomal recessive disorder that causes persistent lung infections and impairs breathing ability over time, and affects more than 70,000 people worldwide. Characterized by a loss of function in the cystic fibrosis transmembrane conductance regulator (CFTR) protein, CF causes abnormally thick, sticky mucus production that can lead to airway obstruction and lung infections, and can eventually lead to pancreatic insufficiencies due to mucous blockage of the pancreatic duct. Currently there are six different classes of CF that categorize more than 2,000 different CFTR mutations. The F508del mutation is the most prevalent CF mutation, a Class II mutation that accounts for approximately two-thirds of CF cases worldwide.
Dr. Michael Boyle, Senior Vice President of Therapeutics Development for the CFF, led off the first plenary of the NACFC. "2017 has been an absolutely amazing year for advancing CF therapy," Dr. Boyle said. "We are going to look back at 2017 and we are going to say that it was the pivotal year. We went from hoping that someday CFTR modulators were going to change and transform CF to actually now fully expecting CFTR modulators will transform CF within the next few years."
At the end of 2016, the CFTR modulators Kalydeco and Orkambi were approved to treat 54% of total CF patients. At the time, Kalydeco was indicated for CF patients ages two years and older who have one of the following mutations in the CFTR gene: G551D, G1244E, G1349D, G178R, G551S, S1251N, S1255P, S549N, S549R, or R117H. Orkambi was indicated for CF patients ages six years and older who are homozygous for the F508del mutation in the CFTR gene. However, the remaining 46% of CF patients, who have approximately 1,700 different mutations, were left without a modulating therapy. "If we were going to make a big difference in 2017, we had to do two things," Dr. Boyle added. "One, we need better treatment for those people already on modulators. We know Orkambi has been a great first step. But if we are really going to transform CF, we are going to need to actually have something stronger. We also need to be able to address this 46% of people without any modulators."
The 46% of CF patients' group can be further divided into multiple groups: residual function mutations, a single F508del mutation with an accompanying non F508del mutation, at least one rare mutation and a mutation on the other CFTR allele other than F508del that makes CFTR protein, or two Class I mutations that don't make protein. As Dr. Boyle stated, "Four groups sound pretty easy, but there is a lot of variety."
One of the challenges of addressing rare mutations is that not many people carry these particular mutations. According to the CFTR2 database, a website that provides information about specific variants in the CFTR gene, there are over 1,000 CFTR mutations, mutations harbored by five or fewer people in the world. Thus, carrying out traditional clinical trials is not possible for this population, as the sample size would be particularly low.
At the same time, Dr. Boyle mentioned that there has been a lot of progress in addressing many of the issues in 2017.
In March 2017, Vertex announced that ivacaftor/tezacaftor, a Phase III CFTR-modulating combination therapy, met its primary endpoint of absolute forced expiratory volume (FEV1) change (p < 0.0001) in those CF patients with two F508del mutations, which is the same patient population as Orkambi, in the EVOLVE study. Ivacaftor/tezacaftor's side-effect profile was found to be similar to placebo, which was of major significance since Orkambi, at times, can cause chest tightness for 15–20% of CF patients. Fewer drug-drug interactions were observed in patients taking ivacaftor/tezacaftor compared to Orkambi, thus reducing the effects on liver metabolism. Thus, ivacaftor/tezacaftor can potentially treat CF patients more effectively than Orkambi.
In addition, ivacaftor/tezacaftor was found to have improved absolute FEV1 change by 6.8% (p < 0.0001), while ivacaftor alone was found to have improved FEV1 change by 4.7% (p < 0.0001) in patients with one F508del mutation and a Kalydeco-approved residual function mutation. The trial showed that ivacaftor/tezacaftor is likely to be more beneficial than ivacaftor alone in CF patients with one F508del mutation and a Kalydeco-approved residual function mutation.
In May 2017, the FDA approved Kalydeco for 23 missense residual function mutations. In August 2017, the FDA approved Kalydeco for five additional splice residual function mutations. Kalydeco's label expansion increased its eligible patient population, from 8% to 13% in the US. More importantly, the FDA announced that they would use in vitro testing to assess rare mutations, allowing laboratory evaluation of rare CFTR mutations that are not studied in clinical trials, opening a new era of personalized CF medicine.
To address the CF patient population with just a single F508del mutation, Vertex is currently developing next-generation CFTR modulator triple combination therapies. Vertex's next-generation molecules include VX-152, VX-440, VX-659, and VX-445. These molecules are being used in conjunction with ivacaftor and tezacaftor in early-stage clinical trials.
In August 2017, Vertex announced Phase I/IIa data for its next-gen modulator program. On average, in patients with two F508del mutations, ivacaftor and tezacaftor in combination with a next-gen molecule, in comparison to ivacaftor and tezacaftor, had a 9% absolute improvement in FEV1 and a 30mmol/L decrease in sweat chloride.  In patients with an F508del mutation, ivacaftor and tezacaftor in combination with a next-gen molecule had a 10% absolute improvement in FEV1, a 30mmol/L decrease in sweat chloride, and an improvement in quality of life score of about 10 points compared to placebo
Moving forward, the CF community will closely follow the progress of the pivotal next-gen Phase III programs to begin in mid-2018. In addition, Sanofi Genzyme, AbbVie, Proteostasis Therapeutics, Novartis, Flatley Discovery Lab, and Reata Pharmaceuticals all have pipeline combination therapies that may potentially address the single F508del mutation CF population.
GlobalData believes that while label expansions of approvals will be great for the CF community, it will become highly important that these modulators will be able to receive reimbursement, as the current modulators are expensive without it. According to key opinion leaders (KOLs) interviewed by GlobalData, the efficacy of CFTR modulators will need to be highly significant in respect to currently marketed therapies if they are to receive reimbursement from national regulatory agencies.