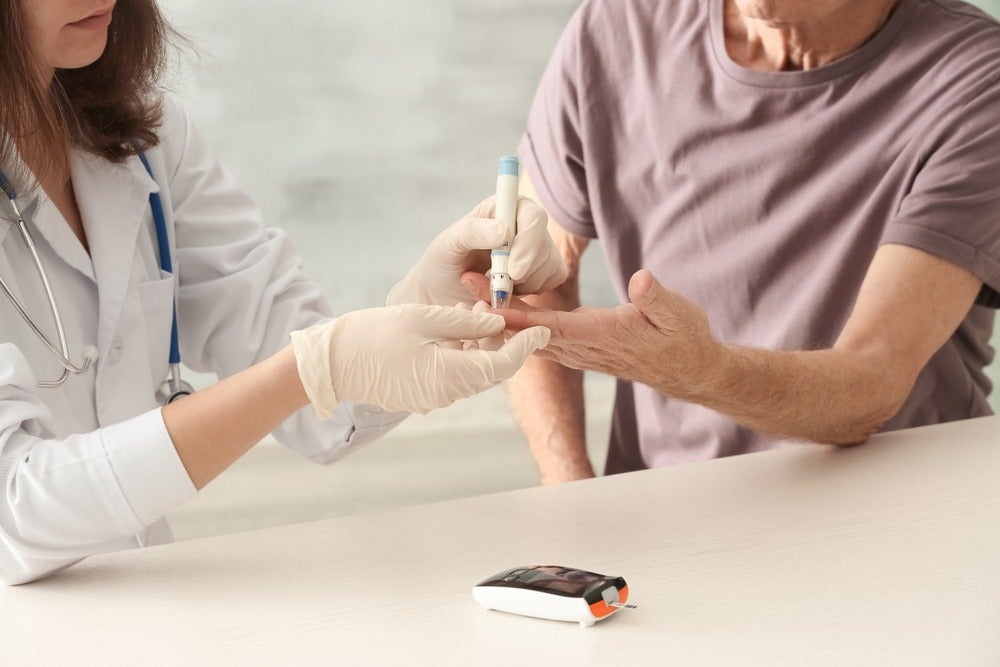 Diabetes is one of the most common chronic illnesses in the world. The burden of diabetes is expected to grow worldwide due to the increasing prevalence of risk factors such as the ageing population, obesity, and lack of physical activity.
Diabetes trends in the US
GlobalData's Type 2 Diabetes Epidemiology Forecast Model to 2026 report noted that US epidemiology data for diabetes over the past two decades showed consistent increases in crude diagnosed prevalence, from 6.4% among adults in 2001 to 9.1% in 2014. However, this trend may be changing, as the newest data from the National Health Interview Survey indicated trend had plateaued in 2017.
This recent study was conducted by Benoit and colleagues and was published in the British Medical Journals Open Diabetes Research & Care. The study reported a decrease in the incidence of diabetes from 2007–2017, which the researchers attributed to changes in disease trends in non-Hispanic whites. This change in incidence was accompanied by a plateau of prevalence rates in the last few years of the study data.
The new data have an important impact on the expected diabetes disease burden on adults ages 20 years and older.
Previously, GlobalData estimated that there were 27.6 million diagnosed prevalent cases of type 2 diabetes and 1.6 million cases of type 1 diabetes in the US in 2017 among adults ages 20 years and older. GlobalData expected this to increase to 38.8 million cases of type 2 diabetes and 2.0 million cases of type 1 diabetes by 2026 if the disease prevalence continues to increase. However, if the 2017 rates are kept constant, as suggested by the new data, the estimated number of diagnosed prevalent cases of diabetes in 2026 will be 17% less than what GlobalData had estimated, at around 31.9 million cases of type 2 diabetes and 1.7 million cases of type 1 diabetes. Figure 1 illustrates this potential impact on the diabetes disease burden described above.
A decrease in diabetes incidence and a plateau in diabetes prevalence in the US is great news for the overall health of the country. However, it is not currently clear what is causing the changes in disease trends. The disparity in incidence depending on race is a troubling finding by Benoit and colleagues and could indicate that while certain groups may have benefitted from improved awareness and prevention efforts, other groups have not. The overall burden of the disease is still high, and more intervention remains necessary.
Related Reports
GlobalData (2019). Type 1 Diabetes: Epidemiology Forecast to 2026, April 2019, GDHCER202-19
GlobalData (2017). EpiCast Report: Type 2 Diabetes – Epidemiology Forecast to 2026, July 2017, GDHCER154-17
GlobalData (2017). PharmaPoint: Type 2 Diabetes – Global Drug Forecast and Market Analysis to 2026, August 2017, GDHC152PIDR
GlobalData (2015). PharmaPoint: Type 1 Diabetes – Global Drug Forecast and Market Analysis to 2023, March 2015, GDHC105PIDR