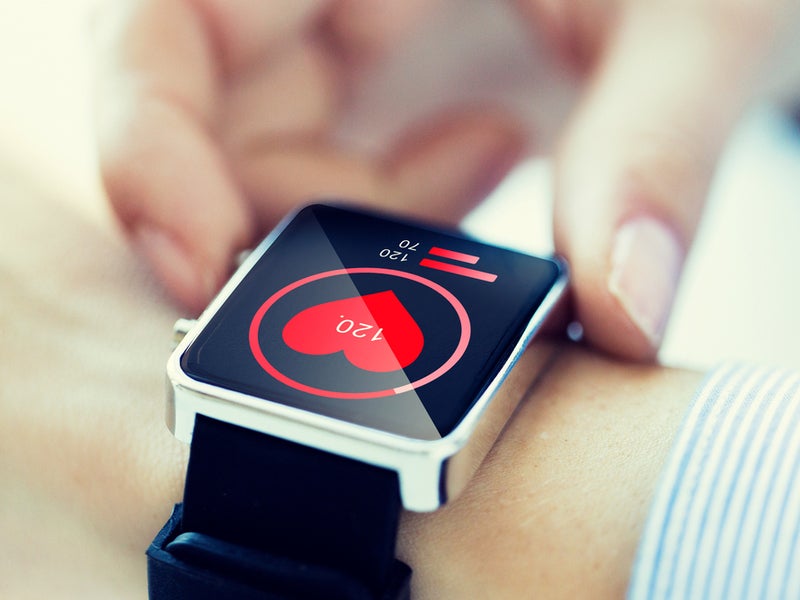 Wearable technology has become increasingly accessible, with falling prices and increasing capabilities allowing discreet, continuous measurement of health parameters. Additionally, the FDA and EMA have released new regulatory guidance targeting medical devices and wearables in the hope that more flexible regulations will meet the needs of manufacturers and developers in the wearable health tech space, and ensure a clear path to market.
Listed below are the key technology themes impacting the digital biomarker space, as identified by GlobalData.
Verification and validation of digital biomarkers
Confidence in the performance of digital biomarkers is an important consideration for researchers, clinicians, and patients in the area of digital health. Translating raw data measured by a connected device, such as heart rate as measured by a Fitbit, must be converted accurately from a signal into a heart rate reading.
Disease-oriented devices
Medical devices are one of the fastest growing areas within life sciences. Consequently, medical device companies are shifting their interest from device/consumable providers to disease/care management organisations.
Sensors hold paramount importance
Connected devices are hotbeds for sensors. Miniaturisation and bundling strategies of multiple sensors are prime drivers for the development of more complex and capable devices. GlobalData expects that these advancements in sensor technologies will allow connected devices and mHealth to further penetrate the consumer market with a high impact within the next 5–10 years.
Smartwatches: the leading digital wearable
In 2018, smartwatches accounted for nearly 60% of the overall wearables market, according to GlobalData figures, mostly attributed to the remarkable performance of Apple Watches, Xiaomi-backed Huami's Misfit, and Fitbit Versa.
GlobalData predicts that smartwatches will be categorised based on functionality rather than device type, with more wrist-worn devices in development that target specific diseases, their symptoms, and treatment compliance, creating a variety of digital biomarkers that can be used to enhance patient care.
Wearable technology is getting smarter
Wearable technology is gaining popularity, from wrist worn watches and fitness trackers to sensors in skin patches and smart clothing/textiles. The most significant feature is the ability to communicate, either via the interface or transferring wirelessly.
AI and ML in wearables
AI has been instrumental to the growth of collecting, analysing, and processing health data collected by connected devices and sensors, mostly driven by the integration of virtual personal assistants such as Apple's Siri on its Watch and AirPod headphones, and Google's Assistant on Wear OS watches. While Amazon is not making wearables itself, Alexa is voraciously expanding across a wide range of wearable brands including Bose, Jabra, iHome, Linkplay, Sugr, and Bowers and Wilkins, among others. The only company with a strong AI assistant without a wearable in play is Microsoft; Cortana is only on PCs and connected speakers for now. Start-ups lead in the space, equipping their wearables with AI-powered customised intelligent assistants that are mostly task-specific.
Connected devices and bluetooth low-energy controllers
Smartphones and wearable devices are primarily communication devices and their need for an improved power supply is paramount. The development of SoC-based BLE controllers is enabling OEMs to enhance power support to the devices, as well as to minimise device sizes and system cost.
Cloud solutions, mHealth, and connected devices
Cloud-based data processing solutions are essential for the storage and analysis of health data. Meanwhile, the evolution of connected devices from consumer-focused tools into enterprise necessities is being driven by the need for real-time data access and computation—the competency of cloud technologies. In the long run, device-cloud setups will gain more prominence, especially in digital security, proximity marketing, and interaction with other IoT devices.
Smart implants to grow in popularity
Smart implants are converting science fiction into reality by promising a wide range of benefits in remote monitoring, while fulfilling consumer-demand characteristics of being low maintenance and seamless—complaints that have prevented greater uptake of wearable technology. GlobalData expects this area of digital health to grow as demand surges, but more slowly than wearables, given implants' regulatory and ethical implications.
Miniaturisation
Miniaturisation has enabled connected digital devices to become non-invasive, discreet, and easily fit into a person's everyday life without causing discomfort or attention, allowing continuous and often passive collection of data.
Moore's Law
Moore's Law refers to the phenomenon that the number of transistors on a microchip doubles every two years, while the cost of computers decreases by approximately 50%. Moore's Law states that we can expect the speed and capability of current computers to increase every two years, and we will pay less for them. As computing power and connectivity continue to rise and the prices decline, designers can place sensors, processors, and displays in a more creative and valuable manner. Although examples such as Matrix's PowerWatch 2— a fitness-focused smartwatch entirely powered by body heat and solar power—are emerging in the market, it is doubtful whether such technologies will improve self-containment of devices in the coming years.
Interoperability and standardisation
The development of digital biomarkers is an interdisciplinary field, requiring collaboration from healthcare, engineering, and analytics, as well as the commercial marketing of consumer-facing products such as mobile phones and wearable devices. As digital biomarker products require both software and hardware components, manufactured by different companies, materials, and operating systems, the devices are not always interoperable. Therefore, a major hurdle for digital biomarker technologies is a lack of shared practices and standardisation, as well as different terminologies and education between medical, scientific, and marketing entities involved.
The budding value of 5G
The positive impact of the fourth Industrial revolution and emerging technologies in healthcare will be facilitated by the deployment of 5G communication, in combination with other emerging connectivity solutions. 5G promises enhanced mobility, flexibility, and agility to consumers with self-contained devices with more autonomous operability. Additionally, the development of 5G chipsets is set to further drive miniaturisation of components and devices.
This is an edited extract from the Digital Biomarkers – Thematic Research report produced by GlobalData Thematic Research.