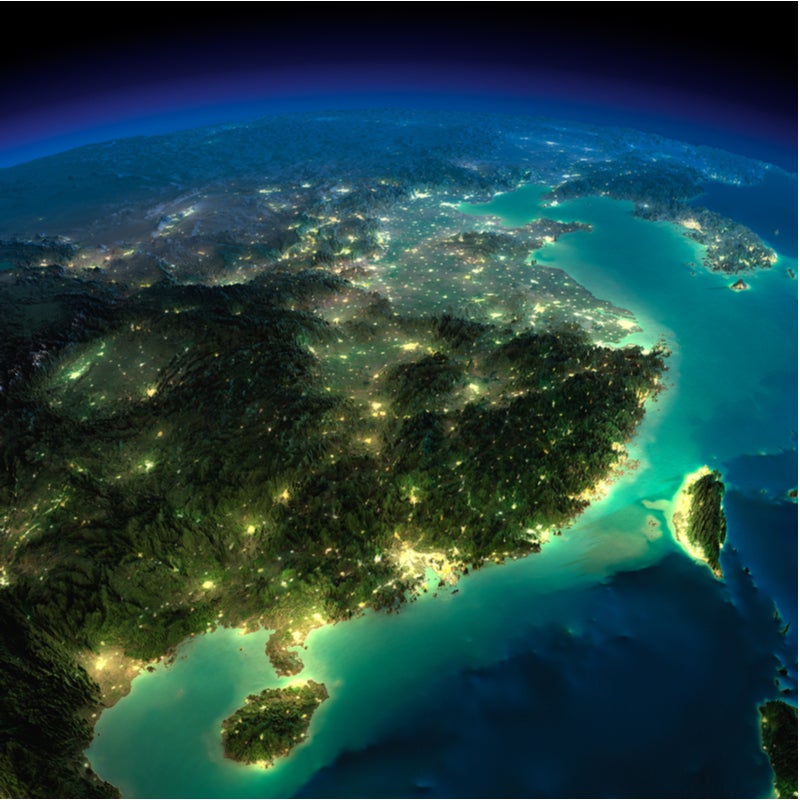 China is not only potentially the largest healthcare market in the world, but it is also making strides in growing its domestic and export pharmaceutical manufacturing, a major emphasis of China's "Twelfth Five-Year Plan" ending in 2015. The 13th plan continues funding these improvements with an emphasis on biopharmaceuticals and foreign investment.
China is a major API and intermediate manufacturer for the global drug industry, and it heavily influences other Asia-Pacific (APAC) manufacturing markets. Much of the investment has also been in upgrading the GMP level of facilities. Recent regulatory changes inside China, including allowing drugs to be approved with contract manufacturing, will significantly affect the global pharma supply (EMOR June 2018). Despite some recent setbacks and scandals, there is increasing interest in investing in the Chinese pharmaceutical market (EMOR September 2018).
Chinese pharmaceutical manufacturing is concentrated in two geographic regions: Eastern China and Southern China. The Eastern region is more developed and concentrates more on small molecule API manufacture, while the Southern region is more involved in biologics. Because of the size of the Eastern region and the number of facilities present there, this article focuses on a subset of provinces in Eastern China: the provinces south of the Yangtze River, which has traditionally been used as a geographic demarcation in China. This subset within Eastern China comprises Shanghai, Zhejiang, Fujian, Anhui, and Jiangxi (see Figure 1). We chose to focus on this selection first because Shanghai is China's largest city and financial hub. An analysis of the other regions of China will be featured in future EMOR issues.
Shanghai is China's largest city and a setting for world class R&D, with companies such as Roche (Basel, Switzerland) announcing major R&D investments. However, in terms of the pharmaceutical manufacturing industry, Zhejiang is the Chinese province with the most pharmaceutical facilities that export to the US and EU.
Shanghai has a heavy international public pharmaceutical presence, with manufacturing facilities for international companies such as Abbott (Illinois, US), Bristol-Myers Squibb (BMS) (New York, US), and  Roche (Basel, Switzerland); Japanese companies such as Ajinomoto (Tokyo, Japan) and Kyowa Hakko Kirin (Tokyo, Japan); and international contractor manufacturers such as BASF (Germany), Catalent (New Jersey, USA), GE (Chicago, Illinois, US), ICON (Dublin, Ireland), and Boehringer Ingelheim BioXcellence (Germany). It also hosts the headquarters of WuXi (Shanghai, China). Many of these facilities, such as those belonging to BioXcellence and Catalent, are exactly the sort of biopharma facilities—built with outside investment—that the 13th plan is looking for.
Zhejiang is the province immediately south of Shanghai along the coast, and has long held a reputation for having an entrepreneurial spirit. Interestingly, the capital of Zhejiang, Hangzhou, is not the city with the most facilities in the province, although it does house Sanofi (Paris, France), GlaxoSmithKline (Brentford, UK), Merck (New Jersey, US), and Teva's (Israel) facilities. The location in Zhejiang with the most facilities that can export to the EU and US is Taizhou, which has 22 facilities. Most of these facilities are owned by domestic Chinese pharmaceutical companies, however there is also a Hovione (New Jersey, US) facility.
The majority of facilities (87%) only have one facility in the region surveyed. This highlights the large M&A potential of the Chinese industry as the value of the market increases.
As Figure 4 shows, only 42 facilities in the region surveyed are both FDA- and EMA-approved. There is a large number of facilities that have only FDA or EMA approval, despite regulatory standards between the two agencies being similar. In October 2017, the FDA recognised that eight European drug regulators are capable of conducting inspections of manufacturing facilities that meet FDA requirements under Mutual Recognition Agreements (B/POR, November 2017). In 2018, Mutual Recognition Agreements were extended to authorities in six additional EU countries.
The dependence of this Chinese region on the US market is a potential danger to these companies. The US has issued retaliatory tariffs as a result of the confrontation over US steel and aluminum tariffs issued in February 2018 and Chinese counter-tariffs from April of this year. The US tariff list includes 12 small molecule APIs. These tariffs started on September 24, 2018, and were initially set at 10%. At the G10 conference earlier this month, the US and China agreed to a temporary truce in the trade war. As part of this truce, the US will not increase tariffs on a list of items, which includes pharmaceutical APIs, to 25% until March 2019.