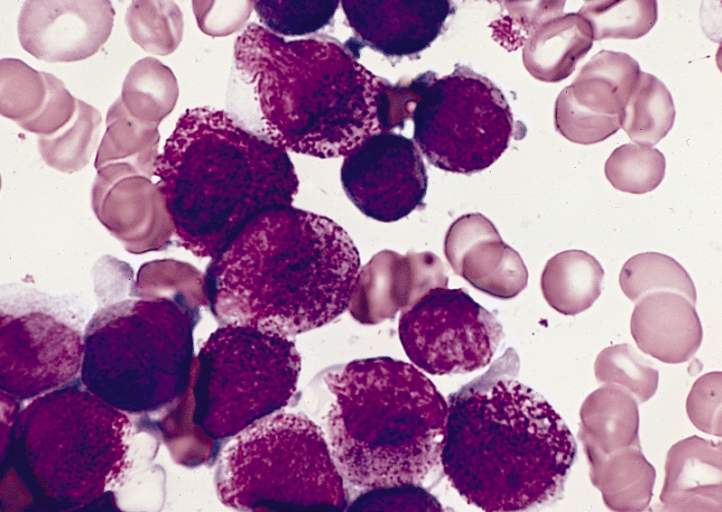 Daiichi Sankyo's pivotal data presentation at this year's European Hematology Association (EHA) annual meeting showed that its FLT3 inhibitor quizartinib significantly improved patient outcomes in relapsed/refractory (R/R) FLT3-ITD-mutated acute myeloid leukemia (AML), a population with a high unmet need and currently no approved targeted therapies.
The company intends to file these data with global regulatory agencies to support worldwide regulatory approvals, which would significantly alter standard of care for these patients.
Results from the Phase III QUANTUM-R trial were presented during an oral session, and demonstrated significantly improved overall survival (OS) for quizartinib-treated patients versus those treated with salvage chemotherapy. Median OS was 6.2 months for quizartinib versus 4.7 months for salvage chemotherapy, with a hazard ratio of 0.76. With impressive survival advantages versus salvage chemotherapy and no current standard of care, the agent will be a welcome addition to the armamentarium in this poor-outcome group if regulatory submissions are successful. Safety data presented at the congress were consistent with quizartinib's previously observed toxicity profile, and superior to that observed in the salvage chemotherapy arm. If approved, quizartinib would provide not only an effective but also a safer option for FLT3-ITD-mutated patients.
Quizartinib has been granted fast track designation by the FDA, which could substantially accelerate its approval once data have been submitted. Products in other hematological disorders have been approved four months after New Drug Application (NDA) submission, therefore an approval for quizartinib could be expected by the end of 2018.
Although the QUANTUM-R study included patients who were relapsed/refractory after standard first-line therapy, Daiichi Sankyo also presented a poster at EHA 2018 of post hoc analyses from two Phase II trials of quizartinib in patients with prior FLT3 inhibitor treatment. The results suggested that quizartinib could induce complete response in patients previously treated with FLT3 inhibitors including midostaurin. Midostaurin + chemotherapy was approved in 2017 for first-line FLT3-mutated AML by both the FDA and EMA, as the first targeted agent for this population. If activity of quizartinib in second-line treatment post-midostaurin is confirmed in additional studies, this could position it as the agent of choice in patients who relapse after midostaurin. Approximately one third of AML patients have a FLT3-gene mutation and with midostaurin being the only approved targeted agent for these patients in first line, it is expected that a significant share of patients will receive it (although uptake remains to be monitored given that approvals were granted only last year). If quizartinib becomes the treatment of choice for patients relapsed/refractory after midostaurin, this could provide an important opportunity for Daiichi Sankyo to become market leader in a significant proportion of AML patients. However, data demonstrating efficacy in patients with prior midostaurin exposure need to be confirmed, and the mechanism of action elucidated, before any conclusions can be drawn. Physicians may remain reluctant to use a FLT3 inhibitor in second line after first-line treatment with another FLT3 inhibitor before confirmatory data are seen, potentially impacting initial uptake of quizartinib.
However, data from the QUANTUM-R study are very promising and position quizartinib as an agent which can significantly alter the standard of care for relapsed/refractory FLT3-ITD-mutated AML, regardless of prior therapy.