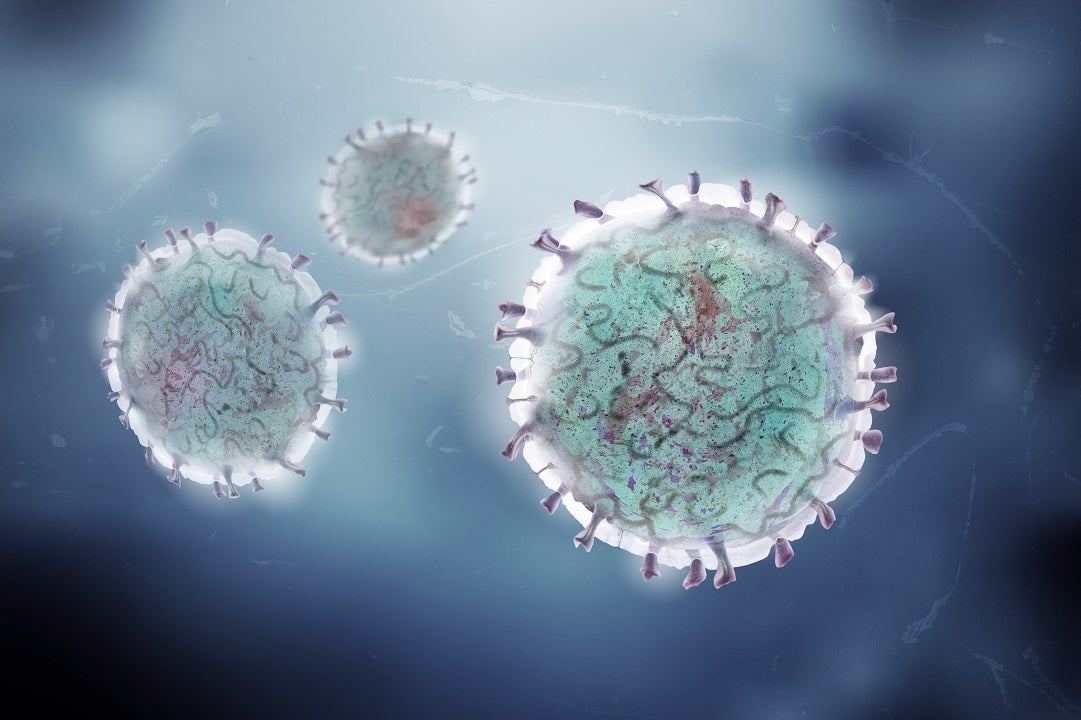 The top tweets were chosen from influencers as tracked by GlobalData's Influencer Platform, which is based on a scientific process that works on pre-defined parameters. Influencers are selected after a deep analysis of the influencer's relevance, network strength, engagement, and leading discussions on new and emerging trends.
Top tweets on Covid-19 pharma in February 2021
1. Eric Topol's tweet on airborne transmission risk of SARS-CoV-2 virus
Eric Topol, an American cardiologist, shared an article on how despite clear evidence of higher risk of airborne transmission of SARS-CoV-2 virus among people, some public health agencies are emphasising on preventing the transmission through surfaces, which is a rarer mode of transmission.
The confusion in public guidelines regarding the prevention of transmission can lead to serious consequences such as higher coronavirus transmission and a greater number of Covid positive cases regardless of spending a huge amount on Covid-19-related sanitation and deep cleaning efforts.
The World Health Organization (WHO) and national public-health agencies should issue a clearer advisory to prioritise the coronavirus prevention measures based on the risk of transmission, the article noted.
"The evidence is now clear. #SARSCoV2 is transmitted predominantly through the air — by people talking and breathing out large droplets and small particles called aerosols. Catching the virus from surfaces — although plausible — seems to be rare."https://t.co/xCFprZviQ0 @nature

— Eric Topol (@EricTopol) February 3, 2021
Username: Eric Topol
Twitter handle: @EricTopol
Retweets: 4,497
Likes: 8,269
2. Vincent Rajkumar's tweet on the possible factors of declining death rates in India
Vincent Rajkumar, a professor at the Mayo Clinic, tweeted on the factors contributing to lower Covid-19 related death rates in India. He suggested that younger age, lower obesity and cross-reactive immunity from other infections were the plausible factors behind the falling death rates.
A significant drop in the number of cases can be noticed in the country even though the people have reduced social distancing. The big cities such as Delhi and Chennai are nearing herd immunity with 40% to 50% reduced pathogen levels in the blood of the population compared to what was recorded a couple of months ago, he added.
Rajkumar noted that India should continue its focus on vaccination, which will protect the population from coronavirus variants.
There are 3 likely factors lowering death rate in India:

-Younger age
-Lower obesity
-Cross reactive immunity from prior corona virus and other infections

The first two alone cannot explain lower severity. There are enough older people to overwhelm the health care system.

— Vincent Rajkumar (@VincentRK) February 17, 2021
Username: Vincent Rajkumar
Twitter handle: @VincentRK
Retweets: 517
Likes: 2,721
3. Gregg Gonsalves' tweet on the disparities in global Covid-19 vaccination programmes
Gregg Gonsalves, assistant professor at the Yale School of Public Health, tweeted about how the Covid-19 vaccines are being administered unequally, overlooking the ethical protocols. Medical professionals far away from the front lines were vaccinated in the initial phase of vaccine roll out in the US.
Further, the elderly population or people with co-morbidities were skipped, and relatively healthier people at the back of the Covid vaccine queue received the shots before them. People of the black community were also being vaccinated two to three times less than white patients.
The article noted the vaccine doses distribution is also highly unfair among the countries, which will leave nine out of ten people unvaccinated in about 70 poorer countries such as Kenya, Guinea and Zambia this year.
This is the hardest piece I've had to write in a long while, it's about #COVID19 vaccines, how we are entrenching inequality in the vaccine roll-out, both domestically and globally; how we are all complicit. 1/ https://t.co/zWw3wKHRTU

— Gregg Gonsalves (@gregggonsalves) February 1, 2021
Username: Gregg Gonsalves
Twitter handle: @gregggonsalves
Retweets: 969
Likes: 2,181
4. Richard Urso's tweet on the efficiency of asthma drug in preventing Covid-19 hospitalisation
Richard Urso, a US-based ophthalmologist, shared an article on the use of AstraZeneca's asthma drug, Pulmicort (budesonide), in reducing the risk of hospitalisation and recovery time for Covid-19 patients. The drug was effective when given within seven days of the appearance of symptoms, in a 28-day mid-stage clinical study, which enrolled 146 patients at the University of Oxford.
The inhaled steroid drug reduced the risk of hospitalisation for Covid-19 patients by 90% compared to usual care. The trial was initiated after Covid-19 patients with a chronic respiratory disease using inhaled steroids were found to be significantly less hospitalised during the initial days of the Covid-19 pandemic.
Budesonide works!!

Common asthma drug cuts COVID-19 hospitalization risk, by 90%, recovery time – Oxford study | Reuters https://t.co/rNSpOLGO52

— Dr. Urso (@richardursomd) February 10, 2021
Username: Richard Urso
Twitter handle: @richardursomd
Retweets: 1,039
Likes: 1,611
5. C. Michael Gibson's tweet on fall in symptomatic Covid-19 cases in Israel
Michael Gibson, an interventional cardiologist, shared an article on how symptomatic Covid-19 cases in Israel dropped by 94% among 600,000 people who received two doses of Pfizer's Covid-19 vaccine, according to Clalit, a health maintenance organisation (HMO). The article noted that the data indicated that the vaccine was effective after the second dose and the results matched those of the clinical trials.
Th data was analysed by researchers at the Weizmann Institute of Science who noted that the sharp drop in hospitalisation and serious illness was observed for the first time among the 60 or older age group who were vaccinated. Hospitalisations and serious illness among younger age groups, however, were still rising. Vaccinations for these age groups are scheduled for later weeks although Israel is conducting a rapid vaccine rollout.
Israel's largest healthcare provider on Sunday reported a 94% drop in symptomatic COVID-19 infections among 600,000 people who received two doses of the Pfizer's vaccine in the country's biggest study to date. https://t.co/oI2AMfGAnV

— C. Michael Gibson MD (@CMichaelGibson) February 14, 2021
Username: C. Michael Gibson MD
Twitter handle: @CMichaelGibson
Retweets: 79
Likes: 210