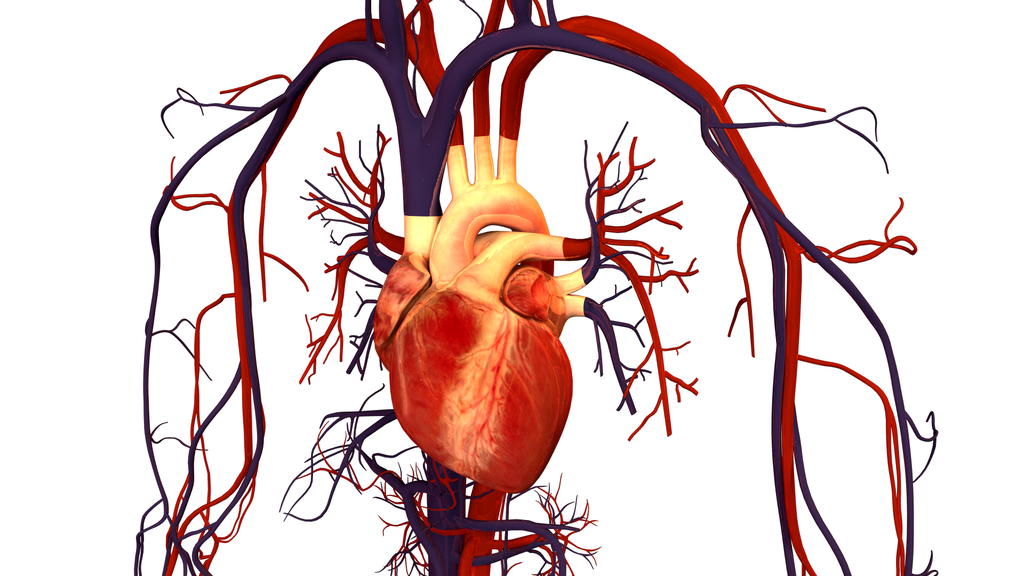 Many patients with high levels of low-density lipoprotein cholesterol (LDL-C) or "bad cholesterol" receive suboptimal treatment and do not reach desired LDL-C target. The need for more intensive implementation of the proprotein convertase subtilisin/kexin type 9 (PCSK9) inhibitors in clinical practice for patients with statin intolerance and for those with very high LDL-C and high cardiovascular (CV) risk was highlighted at the European Society of Cardiology (ESC) Congress, taking place in Munich on August 25–29, 2018.
PCSK9 inhibitors, Amgen's Repatha (evolocumab) and Regeneron's Praluent (alirocumab), are the biggest breakthrough therapies since the statin era for lowering LDL-C levels, with excellent safety and tolerability profiles and strong efficacy, both as monotherapy and in combination with statins. PCSK9 inhibitors are human monoclonal antibodies that inhibit PCSK9 protein from binding to LDL receptors on the liver surface. In the absence of PCSK9, there are more LDL receptors on the surface of the liver to remove LDL-C from the blood.
Recent Phase III trials, FOURIER and ODYSSEY, clearly demonstrated benefit of PCSK9 inhibitors for patients at risk of atherosclerotic cardiovascular disease (ASCVD). The FOURIER trial was the largest study in the history of lowering LDL-C, involving 27,564 patients with stable ASCVD. When added to statin therapy, PCSK9 inhibition safely lowered LDL-C levels by almost 60% from baseline levels as compared with placebo, from a median of 92mg/dL (2.4mmol/L) to a median of 30mg/dL (0.78mmol/L) and reduced the risk of CV events by 15%, including risk of the primary composite endpoint of cardiovascular death. The ODYSSEY outcomes confirmed the safety and tolerability of very low LDL-C levels attained with PCSK9 inhibition in high-risk patients—those with acute coronary syndrome (ACS) and myocardial infarction (MI).
Despite their success story, PCSK9 inhibitor use is restricted by payers because of the associated high cost. The extent of the barrier to prescribe these effective drugs is somewhat startling, given that CV disease (CVD) is a leading cause of death and that high LDL-C level is a main cause of CVD.
Statin intolerance was emphasized at the Congress as a major challenge in ASCVD management, which PCSK9 inhibitors could potentially address. Despite the high rate of discontinuation of statins as a result of side effects, PCSK9 is currently not usually prescribed to these patients.
Furthermore, lowering LDL-C with PCSK9 inhibitors in high-risk patients already taking statins, such as those with peripheral artery disease (PAD), MI, acute ischemic stroke (AIS), or type 2 diabetes, or a combination of these conditions, was underscored by speakers at the event. Notably, votes collected in response to case studies presented to the audience at the ESC Congress indicated that the majority of health professionals would consider the use of PCSK9 inhibitors in high-risk patients presenting with a variety of these comorbidities, provided they are reimbursed.
The benefit of PCSK9 inhibitors beyond statins is clearly appreciated among healthcare professionals and it seems that there would be a greater demand for their use in clinical practice than that recommended by guidelines or compensated by payers.
There is, however, space for improvement, such as reducing the frequency of injections of PCSK9 inhibitors. A short interfering RNA (siRNA) therapeutic, inclisiran, developed by The Medicines Company (TMC), is a next-generation PCSK9 inhibitor, which requires only two injections per year and therefore has the potential to increase adherence to therapy. In the ORION-1 Phase II study, inclisiran was found to lower PCSK9 and LDL-C levels by 50% among patients at high CV risk who had elevated LDL-C levels. Phase III studies of inclisiran are ongoing and 3,660 subjects have been fully enrolled.