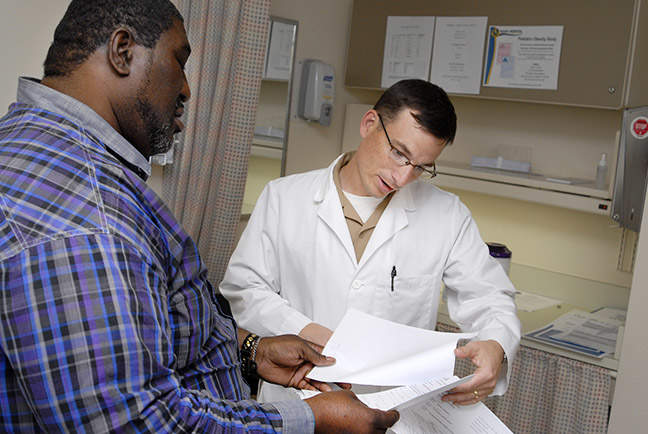 Phase II data from the CheckMate-142 study presented in a late-breaking abstract at the European Society for Medical Oncology (ESMO) congress on October 22 demonstrated impressive efficacy of Bristol-Myers Squibb's (BMS) Opdivo (nivolumab) plus low-dose Yervoy (ipilimumab) for first-line metastatic colorectal cancer (mCRC) patients who have high microsatellite instability (MSI-H), or mismatch repair deficiency (dMMR).
According to the National Comprehensive Cancer Network (NCCN) guidelines, mCRC patients currently rely on chemotherapy regimens, in some cases combined with Roche's Avastin (bevacizumab), or epidermal growth factor receptor (EGFR) inhibitors for first-line treatment, with a notable lack of immunotherapy options in this setting. The Opdivo + Yervoy combination may provide a crucial option to patients with no EGFR expression or who are unable to withstand chemotherapy.
If Opdivo + Yervoy became approved for first-line patients, there are implications for later lines of mCRC treatment. Merck's Keytruda (pembrolizumab) is currently approved for second-line MSI-H/dMMR mCRC, and if Opdivo + Yervoy were approved for untreated patients, Keytruda would lose share if physicians are reluctant to prescribe subsequent anti-PD-1 therapy following Opdivo treatment.
For mCRC, the approvals of checkpoint inhibitors Keytruda, Opdivo, and Yervoy are restricted to the MSI-H/dMMR population, which accounts for less than 5% of mCRC patients. Although these patients generally have a high unmet need as they are less responsive to chemotherapy than non-MSI-H/dMMR patients, they remain a small part of the whole mCRC patient population; therefore, immunotherapy developers are still facing significant challenges in reaching a larger patient share in this indication.
A European key opinion leader interviewed by GlobalData for its Immuno-oncology Development Trends and Opportunities report stated that they hoped that different 'families of agents [currently] in development, including bispecific T-cell engaging monoclonal antibodies, could, based on their mechanism of action, be active in different subgroups [beyond MSI-H or dMMR patients],' which would not only improve patient outcomes, but also provide significant commercial opportunities for new immunotherapy developers.
Overall, these new data could point to a new standard of care for some untreated mCRC patients, who cannot withstand current standards of care, or for whom existing therapies are ineffective. For BMS, securing a first-line approval would enable its combination to reach the market significantly earlier than its major competitor Keytruda, for which data from the Phase III KEYNOTE-177 are expected to support a first-line approval in late 2020. Nevertheless, checkpoint inhibitor trials are currently being conducted in a limited patient population, and there remain significant opportunities for novel agents and combinations to improve patient outcomes for non-MSI-H/dMMR mCRC.