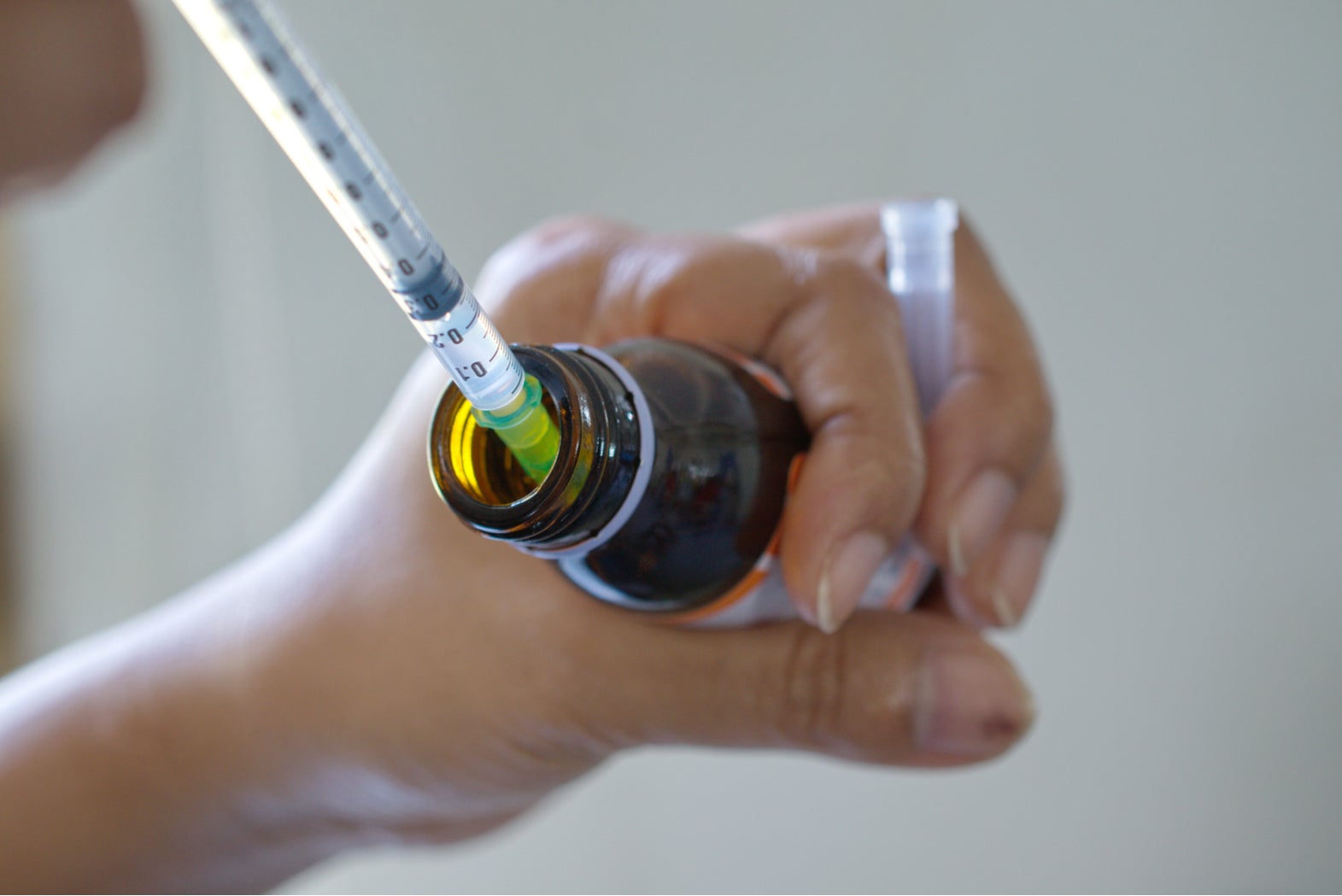 GlaxoSmithKline (GSK) has announced that the European Commission has granted marketing authorisation for two new methods of administration for its biologic blockbuster Nucala (mepolizumab).
With the new dosage forms of a pre-filled pen and a pre-filled safety syringe, this sets Nucala as the only monthly biologic approved in Europe that people with severe eosinophilic asthma can take at the convenience of their home.
GSK provided studies showing that 96 per cent of patients preferred self-administration at home over being treated in a clinic.
In addition, positive data from two real-world, open-label, single-arm, Phase IIIa studies found that patients and caregivers were able to successfully self-administer Nucala with the pre-filled pen and pre-filled safety syringe after appropriate training (98 per cent and 100 per cent success rate, respectively).
Market competition
Despite the rising competition within the severe asthma market, Nucala is still leading in sales among asthma biologics.
Last year, Nucala had sales of US $751m globally, whereas its main competitor, AstraZeneca's (AZ's) Fasenra, had sales of $297m globally. GSK hopes this approval will keep Nucala ahead of its rivals.
Meanwhile, AZ's biologic Fasenra is surpassing all expectations this year though it was approved in November 2017, two years after Nucala.
In H1 2019, Nucala had sales of $463m, representing a growth of 42 per cent over H1 2018. In the same time period, AZ's Fasenra showed exceptional growth, up 244 per cent to $296m.
Fasenra has positioned itself as the preferred new biologic for severe asthma in a short period since its launch. This is attributed to its eight-week dosing schedule, while Nucala is given once every four weeks.
The CEO of GSK Emma Walmsley said that Nucala is "well placed" to maintain its lead given encouraging early signs for the "introduction of self-administration in the US" last June.
Challenges facing Nucala
Fasenra is set to outperform Nucala by 2022 with global sales of $1.44bn, as opposed to global sales of $1.33bn by Nucala, according to GlobalData's forecast.
Additionally, AZ expects to achieve its own self-administration approval in the US and Europe in H2 2019.
Another potentially strong challenge could come from AZ and Amgen's tezepelumab, which was awarded a breakthrough therapy designation from the FDA for severe asthma in September 2018.
GSK's current edge could therefore be short-lived if the company does not capitalise on Nucala's new patient-friendly dosage form approvals.
Last year, the FDA rejected GSK's attempt to extend the drug's label to include chronic obstructive pulmonary disease (COPD).
According to FDA, there was insufficient evidence to show that Nucala was effective in preventing COPD exacerbations.
Fasenra also failed a late-stage trial in that indication as it was unable to show a benefit compared to placebo in reducing exacerbations.
GSK says that the first European launches of the new administration options are expected to take place in August 2019.
The original lyophilized injectable version remains available, giving healthcare professionals a choice of three different administration options to best fit their patients' lives.