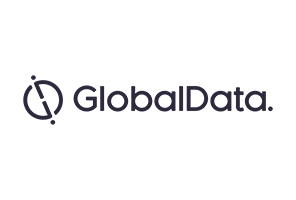 Pharmaceutical manufacturers must act now to avoid production scheduling clashes as well as technical and cost challenges ahead of next year's Falsified Medicines Directive (FMD) deadlines, manufacturing experts cautioned at a recent conference.
The EU FMD, also known as Directive 2011/62/UE, requires manufacturers to place a unique identifier and an anti-tamper device on each package of pharmaceuticals sold. The industry must comply with this directive by February 2019.
Raw materials will also be affected, as suppliers outside the EU are required to declare good manufacturing practice (GMP) compliance of their active pharmaceutical ingredients (APIs).
Potential impact of the EU directive
The implementation of this directive is expected to increase the cost of goods for drug manufacturers and lower short-term productivity as the companies face additional tech support, labour, and increased returns. A recent survey by Medicines for Europe found that the most compliant pharma companies were still only 55% prepared for the FMD, while others are 30% prepared or less, leaving a massive wave of work to be completed in 2018.
Given these demands, experts at Medicines for Europe's recent Regulatory and Scientific Affairs conference in London noted that pharma companies need to assess their relationships with CMOs now to create a cost-effective process for complying with the FMD, and to ensure a slot in shop floor scheduling before the rush to deadline in 12 months.
Adding further pressure, the FMD requirements come at the same time that the industry is gearing up to meet FDA serialization regulations expected to come into force later this year. At the conference, Evren Ozkaya, Chief Executive Officer (CEO) of New Jersey company Supply Chain Wizard, noted that high losses in overall equipment effectiveness (OEE), the gold standard measure for manufacturing productivity, have already been reported by manufacturers after serialization line upgrades.
The European Medicines Verification System
Other aspects of FMD implementation are set to cause challenges. In just terms of Information Technology (IT), the implementation of the FMD is a huge undertaking that will see the systems of more than 28 EU countries connected to an EU hub, the European Medicines Verification System (EMVS).
While this will allow end-to-end tracking of products, Teva's Philippe Drechsle, chair of the company's FMD task force, noted that only pharma companies can enter serial numbers into the system. This makes the process especially complex when CMOs are involved, as Drechsle explained that third-party suppliers will not be allowed to connect to the EU hub.
Pharma companies have several remaining questions about the FMD, including those regarding the inclusion of over-the-counter (OTC) products in the scope of the directive. Another industry question involves whether or not a sticker alone is an acceptable anti-tamper device, given that patients can easily remove it from packaging. If these and other similar questions are not answered, they are set to drive unnecessary complexity for FMD implementation.