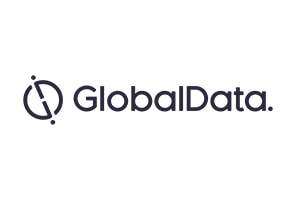 Kyowa Hakko Kirin's evocalcet, a novel calcimimetic for the treatment of chronic kidney disease (CKD)-induced hyperparathyroidism (HPT) in dialysis patients, is on track to enter the Japanese market, but will face heavy competition from first-to-market blockbuster Regpara (cinacalcet) and recently launched Parsabiv (etelcalcetide).
As such, GlobalData believes that evocalcet will not acquire a critical market position in the Japanese CKD market.
Similar to its predecessor, Regpara, evocalcet is an orally administered calcimimetic that lowers parathyroid hormone (PTH) levels. Regpara has generated blockbuster sales, bringing in more than $1.5B in global sales last year alone. Key opinion leaders (KOLs) interviewed by GlobalData believe that evocalcet will face significant competition from incumbent Regpara, Parsabiv, the first calcimimetic available in intravenous (IV) formulation, and generic Regpara, expected to hit the Japanese market in 2020.
The IV formulation and tolerable safety profile of Parsabiv are important advantages in the CKD-induced HPT dialysis setting, as patient compliance with oral calcimimetics, Regpara and evocalcet, are a major concern amongst physicians. KOLs believe the only strength evocalcet harbors is the drug's slightly superior safety profile compared to Regpara. Aside from this, KOLs are not optimistic that evocalcet will steal significant market share from either Regpara or Parsabiv.
Recent Phase III clinical trial findings for evocalcet, announced this month, showed encouraging results from a double-blind, active-controlled study to evaluate efficacy and safety head-to-head against Regpara. Specifically, the study was carried out over a 30-week period, with 639 dialysis patients randomized to receive treatment with evocalcet or Regpara.
The study met its endpoint of 72.7% of evocalcet-treated patients and 76.7% of Regpara-treated patients achieving a mean intact PTH level between 60–240pg/mL, highlighting evocalcet's non-inferiority to Regpara. The investigators involved in evocalcet trials concluded that the experimental treatment was well tolerated, as gastrointestinal adverse events were observed in 18.6% of evocalcet patients versus 32.8% of Regpara patients (95% Confidence Interval, -20.9%, -7.5%; p <0.001).
CKD-induced HPT, which results in the increased production of PTH, is a condition that develops in response to declining kidney function. The risk of CKD-induced HPT increases with the severity of CKD. Calcimimetic drugs have been developed to reduce PTH secretion, with Regpara, named Sensipar in the US, the first drug of its class, being approved by the FDA in 2004.