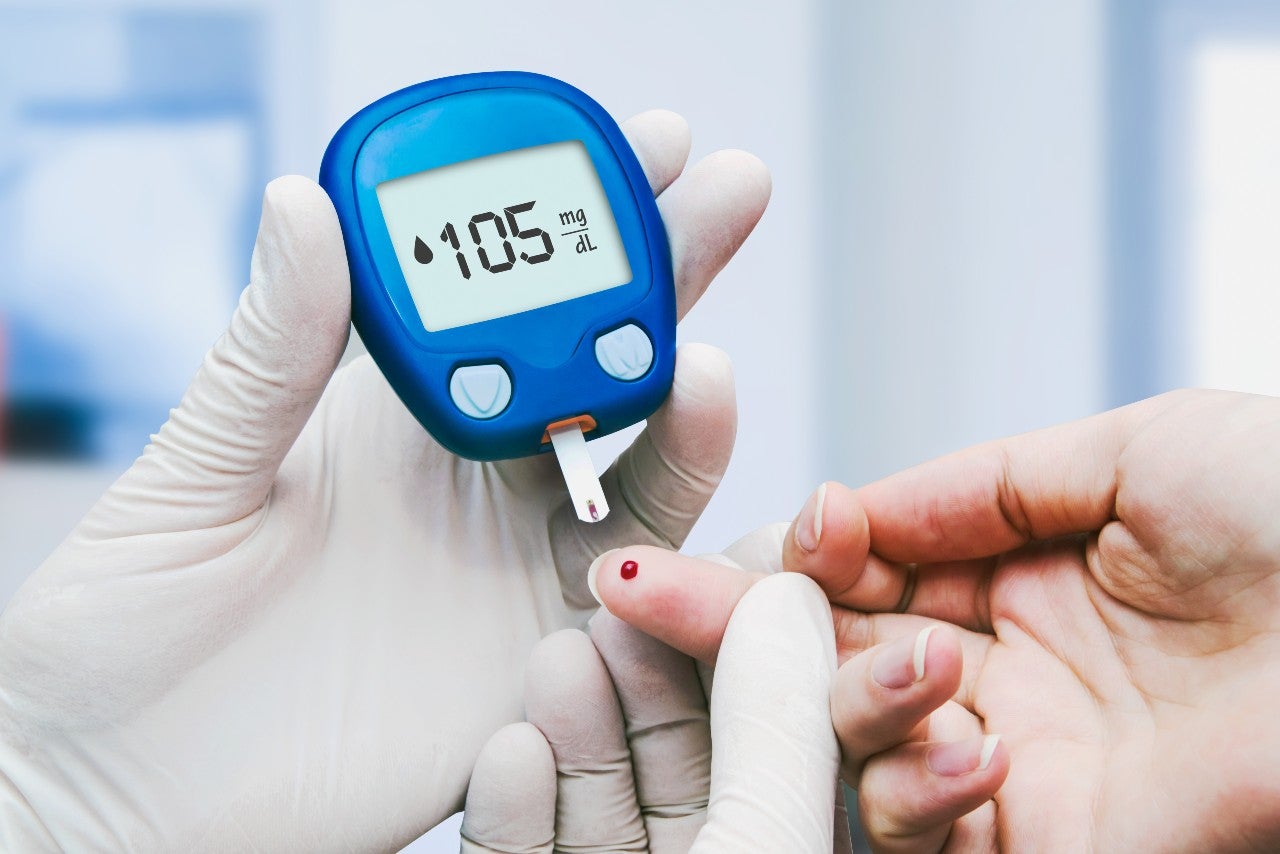 It is the 100-year anniversary of scientists Frederick Banting and his assistant Charles Best discovering how to remove insulin from a dog's pancreas.
One year after their discovery, the first diabetes patient was treated with exogenous insulin, and since then insulin has been a dominating influence in diabetes care. As the therapeutic treatment of diabetes continues to modernise, and the number of people affected by insulin deficiency continues to increase, the centenary presents an opportunity to look back at the major developments that have occurred in this market.
Over the past 20 years, the diabetes market has gone through significant changes. It is composed of several pharmaceutical classes that continue to drive total sales, including insulins, dipeptidyl peptidase (DPP-4) inhibitors, glucagon-like peptide-1 receptor agonists (GLP-1 RAs), sodium-glucose cotransporter (SGLT) inhibitors, and generic therapies. Figure 1 shows the maturation of the diabetes market from 1999 to 2021, with the entrance of multiple pharmaceuticals poised to meet the unmet needs in the space.
In the early 2000s, the predominant therapeutics were insulins and oral anti-diabetic therapeutics such as metformin, sulfonylureas, alpha-glucosidase inhibitors, and thiazolidines. These oral therapeutics accounted for 65% of the therapeutic market. Moving into the 2010s, many of the oral anti-diabetic therapeutics become generics, with branded DPP-4 inhibitors and GLP-1 receptor agonists making their debut. In type 2 diabetes (T2D) cases where exogenous insulin is not immediately necessary, the first line of treatment has remained these generic orals agents, as they are cost-effective and easily accessible. Metformin is the most common first-line treatment for the disease. Currently, SGLT-2 inhibitors and GLP-1 RAs aim to subvert the lines of T2D treatment, but they still face a struggle to do so due to metformin's clinical profile, reputation, and price point. In 2020, oral generics accounted for about 15% of the diabetes market.
The diabetes market has been lucrative for drug developers, as the disease is highly prevalent with growing patient numbers. Global pharmaceutical sales have increased sixfold since 2000 (as shown in Figures 2 and 3).
DPP-4 inhibitor uptake was significant during the 2000s, increasing from 1.3% of the market to 15% in 2010. In 2015, AstraZeneca's Onglyza (saxagliptin) and Takeda's Nesina (alogliptin), had their cardiovascular (CV) risk profiles scrutinized, and the FDA advisory committee voted for a relabeling that reflected the increased risk of heart failure that they carry. Just a few days later, on April 27, 2015, Merck announced preliminary data that showed that its blockbuster drug Januvia (sitagliptin) has a neutral effect on CV health. Januvia subsequently became the market leader, but the increasing burden of diabetes requires more effective treatments with favorable CV profiles. Januvia faces patent expiry in 2022, and much of the class has been subject to generic erosion. In addition to the launch of generics, DPP-4s face increasing competition from the rise of GLP-1 RAs and SGLT-2 inhibitors. Its market share has remained around 15%.
Since 2010, there have been many significant innovations that have augmented the diabetes market. GLP-1 RA sales have been increasing significantly due to increased patient compliance and the continued ease of administration. First-generation GLP-1 RAs, Novo Nordisk's Victoza (liraglutide) and AstraZeneca's Byetta (exenatide), began as daily injectables. In 2010, the GLP-1 RA class was 3.8% of the total diabetes market. Over the last 10 years there has been abundant innovation in the GLP-1 RA arena, with the rise of once-weekly injectables such as Eli Lilly's Trulicity (dulaglutide) and Novo Nordisk's Ozempic (semaglutide).
In Q4 2019, Novo Nordisk's Rybelsus (semaglutide) launched, making it the first daily oral GLP-1 RA. Ozempic and Trulicity were found to be useful at addressing comorbidities, including CV risk factors and obesity, both of which are highly prevalent in diabetes. At the beginning of 2020, Trulicity became the first T2D drug to be approved to reduce CV events in adults with and without CV disease. Subsequently, Ozempic received a label update to reduce major CV adverse event risks in T2D patients, and announced results from its STEP 4 trial demonstrating significant weight loss benefits. GLP-1 RAs are currently 15.3% of the market, and are expected to continue to grow.
The launch of SGLT-2 inhibitors faced some difficulties, with the boxed warning given to Johnson & Johnson's (J&J's) Invokana (canagliflozin), for example, that has only recently been removed. Still, SGLT inhibitors are becoming treatment mainstays, not only in diabetes, but for CV and renal disease indications as well. In 2016, the FDA approved a new indication for Boehringer Ingelheim and Eli Lilly's Jardiance (empagliflozin), making it the first diabetes drug to be approved to reduce the risk of CV death in adults with T2D.
The SGLT inhibitor class provides improved glycemic control with the added benefits of low hypoglycemia risk, weight loss, and a reduction in blood pressure. The blood pressure lowering effect of SGLT-2 inhibitors is also seen in patients with chronic kidney disease and could further contribute to reduced renal burden. These benefits are critical to advancing diabetes disease management. SGLT inhibitors currently comprise 8% of the market, but there are challenges associated with their safety. They are associated with an increased risk of diabetic ketoacidosis and are thus not approved for use in type 1 diabetes (T1D) in the US, and restricted to overweight or obese T1D patients in the EU and Asia. Despite this risk, physicians believe that the CV benefits may outweigh the risk of diabetic ketoacidosis, as SGLT-2 inhibitors are increasingly prescribed for T2D and are even prescribed off-label for some T1D in the US.
Insulin therapy has been the standard of care for T1D treatment since its discovery 100 years ago. In the early 2000s, Eli Lilly's Humalog (insulin lispro) and Novo Nordisk's Novolog (insulin aspart), the first insulin analogs, were launched. Over the last 20 years, human insulins have mostly been replaced by analog insulins. In the last five years, second-generation versions of Novolog and Humalog have launched (Fiasp and Lyumjev, respectively).
As insulin pump uptake increases globally, the rapid-acting insulins will take up a considerable market share in T1D, while the long-acting insulins will maintain their shares due to their use in T2D. The overall global insulin market growth has decreased from 59% of the market in 2010 to 34% of the market in 2020. This is particularly due to the entry and preference for non-insulin treatments in T2D and a decreased need for basal insulins in T1D as a result of increased pump usage. However, some more targeted adjunct therapeutics for T1D patients and the first disease-modifying therapeutics, such as Provention Bio's preventative treatment teplizumab, are set to emerge. The launch of these therapeutics will offset some of the biosimilar erosion that the branded insulins will face, and will continue to drive market growth at an accelerated rate.