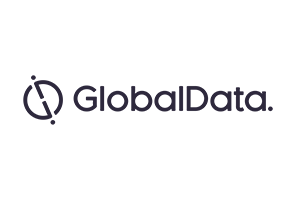 Once touted as the next-biggest checkpoint inhibitor, indoleamine 2 3-dioxygenase 1 (IDO-1) inhibitors were praised for their extremely benign safety profile and were being studied in late-phase trials across all the major solid tumor types, despite efficacy data in only small cohorts of patients. However, with last month's news of the failed Phase III trial of Incyte's epacadostat, the most advanced IDO-1 inhibitor, in the KEYNOTE-252/ECHO-301 trial for melanoma, a downward spiral began.
Since release of Incyte's news in melanoma, IDO-1 inhibitors have received negative publicity, causing a massive shift in the perception of this class of drugs.
On April 15, NewLink Genetics announced that it had decided not to proceed to the randomized portion of its Phase I/II study, Indigo301, in metastatic melanoma.
On April 30, BMS pulled two of its Phase III trials of its internal IDO inhibitor, BMS-986205, which it obtained rights to through the $800M acquisition of Flexus. The two trials in head and neck and non-small cell lung cancers (NSCLC) were announced at the end of Q4 2017 and beginning of Q1 2018, respectively, and were planned to initiate recruitment around the time of study termination.
On May 1, it was revealed that AstraZeneca backed out of a planned study of its PD-L1 inhibitor, Imfinzi, in combination with epacadostat for lung cancer.
On May 1, Incyte's earnings call revealed a complete overhaul of its strategy surrounding epacadostat. Four pivotal clinical trials of epacadostat + Keytruda and two pivotal trials of epacadostat + Opdivo have discontinued enrollment. The company has converted two pivotal trials of epacadostat + Keytruda in NSCLC (ECHO-305 and ECHO-306) to a "proof of concept" phase. According to the company's webpage, epacadostat is still in development for multiple tumor types, at an earlier stage than the NSCLC indication.
On May 10, Roche notified NewLink Genetics of its intention to terminate their collaboration, initially formed in October 2014, to develop IDO/ tryptophan 2,3-dioxygenase (TDO) inhibitors for solid tumors.
With close attention on IDO-1 inhibitors, this is likely to be a popular topic at the upcoming American Society of Clinical Oncology (ASCO) meeting in early June. It is at this meeting that more specific details on the epacadostat data will be revealed, with interim updates of several ongoing trials in multiple tumor types, notably:
Abstract #TPS4586: Pembrolizumab (pembro) plus epacadostat or placebo for locally advanced or metastatic urothelial carcinoma (UC) after failure of first-line platinum-containing chemotherapy: KEYNOTE-698/ECHO-303.
Abstract #TPS4587: Phase 3, randomized, double-blind trial of pembrolizumab plus epacadostat or placebo for cisplatin-ineligible urothelial carcinoma (UC): KEYNOTE-672/ECHO-307.
Abstract #TPS6090: A phase 3, randomized, open-label study of epacadostat plus pembrolizumab, pembrolizumab monotherapy, and the EXTREME regimen as first-line treatment for recurrent/metastatic head and neck squamous cell carcinoma (R/M SCCHN): ECHO-304/KEYNOTE-669.
Abstract #TPS6092: ECHO-310: A phase 3, randomized trial of epacadostat + nivolumab + chemo vs EXTREME as first-line treatment of recurrent/metastatic SCCHN.
Abstract #TPS9104: ECHO-306/KEYNOTE-715: A phase 3 study of first-line epacadostat plus pembrolizumab with or without platinum-based chemotherapy vs pembrolizumab plus platinum-based chemotherapy plus placebo for metastatic non–small cell lung cancer (mNSCLC).
Abstract #TPS9109: ECHO-305/KEYNOTE-654: A phase 3, randomized, double-blind study of first-line epacadostat plus pembrolizumab vs pembrolizumab plus placebo for metastatic non–small cell lung cancer (mNSCLC) with high PD-L1 levels.
Abstract #108: Epacadostat (E) plus pembrolizumab (P) versus pembrolizumab alone in patients (pts) with unresectable or metastatic melanoma: Results of the phase 3 ECHO-301/KEYNOTE-252 study.
Abstract #9511: Epacadostat plus nivolumab for advanced melanoma: Updated phase 2 results of the ECHO-204 study.
Despite multiple changes within the space, IDO-1s are not yet dead in the water. GlobalData expects that results from the ECHO-305 and ECHO-306 trials in NSCLC, which should both release data between 2022 and 2023, hold the key to epacadostat's future in multiple solid tumors. Thus, it is highly likely that, pending positive results, epacadostat's road to success will be much longer than originally anticipated. Alternatively, if data in NSCLC confirm results seen in melanoma, development in other solid tumor types is likely to be dropped.
Related Reports
GlobalData (2018). Head and Neck Squamous Cell Carcinoma – Opportunity Analysis and Forecast to 2026, March 2018, GDHC084POA
GlobalData (2017). PharmaPoint: Melanoma – Global Drug Forecast and Market Analysis to 2026, September 2017, GDHC159PIDR
GlobalData (2017). Non-Small Cell Lung Cancer (NSCLC) – Dynamic Market Forecast to 2025, August 2017, GDHC001FS
GlobalData (2017). PharmaFocus: Visual Analysis of Immuno-Oncology Development and Opportunities, August 2017, GDHC009PFR
For more insight and data, visit the GlobalData Report Store – Pharmaceutical Technology is part of GlobalData Plc.