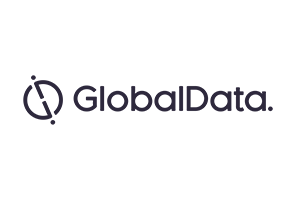 Industry experts called for a rethink of pharma industry paradigms around manufacturing orphan and cell products at DCAT Week 2018, which took place in New York City last month.
The event, hosted by the Drug, Chemical & Associated Technologies Association, saw more than 10,000 attendees, half of whom were C-suite or company vice presidents, gather across seven Manhattan locations. The meeting culminated in a black-tie dinner address led by Oscar-nominated actor Will Smith, marking a change in after-dinner speakers from past years' politicians, who have included Hillary Clinton, George W. Bush, Tony Blair, and David Cameron.
Several themes stood out from speakers that PharmSource believes will have a knock-on effect on pharma manufacturing.
Changing manufacturing paradigms
Industry experts called for a change in manufacturing paradigms, especially around managing capacity and technology for low-volume products. Many orphan drugs have breakthrough status, which means a very short timeline between discovery and commercialization, noted Patricia Hurter, SVP, Pharmaceutical and Preclinical Sciences, Vertex (Boston, MA).
PharmSource previously reported during the 2012–2017 period, 45% of injectable new biological entity (NBE) and new chemical entity (NCE) approvals (41 of 98) were approved as orphan drugs; many of these were granted an accelerated approval pathway (Recent Trends in Injectables NDA/BLA Approvals and Outsourcing, December 2017).
Because of the small volumes, commercial requirements for orphan drugs can often be fulfilled on manufacturing lines normally used for clinical trial supplies, giving drug sponsors more manufacturing options than would normally be the case for larger commercial products, PharmSource reported.
Continuous manufacturing can be better suited to these circumstances than batch production because it allows ongoing API and process changes throughout clinical development, Hurter told DCAT attendees. But continuous manufacturing still has space to evolve, she said, comparing today's continuous machines to the first cell phones in their size and complexity. The industry hope is they will become smaller, less expensive, and can be run by non-PhD staff. Machine turnaround between low-volume products is currently two to three weeks, but the goal is to reduce this to two days.
Increasing capacity
Furthermore, as new types of product come to market, including CAR T-cell and other cell and gene products, sponsors and CMOs cannot simply reuse existing manufacturing infrastructure, partnerships, and expertise, Remo Colarusso, VP, Janssen Supply Chain, Johnson & Johnson (New Brunswick, NJ), told DCAT attendees. Building large molecule facilities to be cost-effective will be a critical future challenge in pharma supply, he said. Colarusso suggested one solution is for sites to strategically build a bigger percentage of non-classified space, using advances in barrier technology for highly potent compounds.
Industry trends such as these are covered in Trend Reports from PharmSource, a GlobalData product. If you do not subscribe to PharmSource or the Trend Report, please contact your GlobalData sales representative to gain access.
For more insight and data, visit the GlobalData Report Store – Pharmaceutical Technology is part of GlobalData Plc.