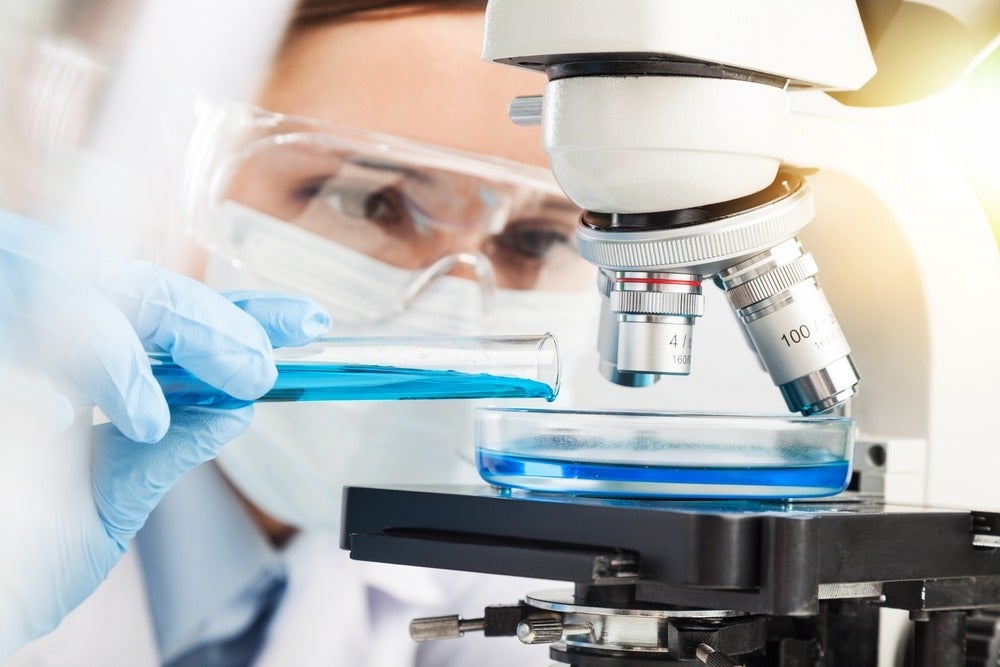 On August 19, Nabriva Therapeutics' Xenleta (lefamulin) was approved by the FDA. It has also obtained the FDA's Qualified Infectious Disease Product (QIDP) designation. Xenleta is now available on the US market for treating adults with community-acquired bacterial pneumonia (CABP).
Pneumonia, a type of lung infection, can range in severity from mild to severe, and can affect people of all ages. GlobalData forecasts that Xenleta will generate global sales of $267M by 2025. Xenleta has the potential to be more commercially successful than the currently available drugs on the market because it is the first intravenous (IV) and oral antibiotic with a new mechanism of action approved in 20 years.
The new treatment
Xenleta is indicated for the treatment of adults with CABP caused by susceptible microorganisms such as Streptococcus pneumoniae, Staphylococcus aureus (methicillin-susceptible isolates), Haemophilus influenzae, Legionella pneumophila, Mycoplasma pneumoniae, and Chlamydophila pneumoniae.
Lefamulin targets 23S rRNA of the 50S bacterial ribosome subunit. The drug candidate belongs to a subclass of pleuromutilins. Pleuromutilins interact with the central part of domain V of the 23S rRNA at the ribosomal peptidyl transferase cavity. They work to prevent correct positioning of the CCA-ends of tRNAs for peptide transfer and translation initiation. Consequently, the bacterial protein synthesis is inhibited, leading to cell death. 
Xenleta is available as an oral dose of 600mg every 12 hours or an IV dose of 150mg every 12 hours for a 5–7-day course of treatment. The drug has the potential to be a more appealing option on the market due to its low toxicity profile. This is compared to established drugs such as fluoroquinolones, which are effective but possess high toxicities. Nabriva has stated clinicians can transition patients from IV to oral treatment, expediting discharge from hospitals.  
Clinical studies evaluating safety and efficacy showed Xenleta has similar clinical success rates as treatment with moxifloxacin with and without linezolid. Frequent adverse events reported in patients using Xenleta included diarrhea, nausea, increased liver enzymes, and vomiting. Xenleta also has the potential to change ECG readings. 
A challenging market
The antibiotics market is known for its high levels of clinical need but limited commercial opportunity. Like all antibiotics developers, Nabriva faces the challenge of merging its marketing, sales, and label expansion efforts with antimicrobial stewardship programs designed for careful use of new antibiotics. Xenleta's approval is significant because it is the first new class of antibiotics to be approved in quite a number of years, despite a high need for therapies to combat antibiotic-resistant strains.
GlobalData believes Xenleta is well-positioned to fit with certain stewardship objectives, sparing use of quinolone antibiotics. Moreover, it received a QIDP designation, which promotes faster development of antibiotics. 
Though Xenleta has received FDA approval, it will still need to be evaluated by physicians and payers before it gains widespread use over older, cheaper antibiotics options. As a result, the drug may face a slow uptake.