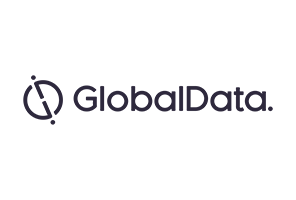 Checkpoint inhibitors, the latest strategy in cancer immunotherapy have shown promising results in treating several oncology indications including a range of solid tumor types such as melanoma and non-small cell lung cancer.
To date, the number of checkpoint inhibitors being trialed has grown over three-fold since the start of 2015. Whilst currently 21 targets are being trialed for the development of Immune Checkpoint Modulators, the majority of trials (>90%) are governed by PD-1, PD-L1 and CTLA4 targets.
Over the next ten years, GlobalData anticipates PD-(L)1 inhibitors will continue dominating the checkpoint modulators market. In recent studies, PD-(L)1 inhibitors are also being explored for the treatment of new cancers such as pancreatic cancer, acute myeloid leukemia and non-small cell lung cancer indications in combination trials and in adjuvant settings for melanoma and renal cell carcinoma.
The promising impact of PD-(L)1 and CTLA-4 checkpoint inhibitors has garnered substantial interest by pharma companies due to faster drug approval process and exclusivities awarded.
Initially the race began with the approval of Bristol-Myers Squibb's CTLA-4 binding antibody Yervoy (ipilimumab) in March 2011 which was second by Merck and Co.'s Keytruda (pembrolizumab) and jointly developed Opdivo (niovlumab) by BMS and Ono Pharmaceuticals Ltd. Both Opdivo and Keytruda are anticipated to become mega-blockbuster drugs for a decade and have already advanced in leading the number of approved indications for PD-(L)1 checkpoint inhibitors, with 5 and 6 approvals respectively.
In the US, Keytruda and Opdivo lead with the highest number marketed PD-(L)1 checkpoint modulator regulatory designations with 31 and 23  awarded respectively. This reflects the degree of extensive clinical development undertaken and promising use of PD-(L)1 checkpoint modulators.
The scope of commercial success for checkpoint modulator developers is large but still in its young stages. Checkpoint therapies have been successful in attracting major pharma and biotech companies with many opportunities for exponential growth in both clinical and market success. Companies marketing PD-(L)1 checkpoint modulator drugs are using precedent strategies similar to those used in the success of major blockbusters in the oncology area such as Herceptin and Avastin, for optimal market success and extended clinical research.
These strategies include exploring the use of PD(L)1 inhibitors in combination with chemotherapy/targeted therapy or as backbone therapies for immuno-oncology candidates seeking approval. Already marketed PD-(L)1 inhibitors cover 16 cancer types and are also being explored in clinical trials for the treatment of other cancer types.
Not only have checkpoint therapies shown a range of uses in clinical research, but there is plenty of market share available to adopt these drugs. The benefits of market access for checkpoint inhibitors are plentiful; and developers have the upper-hand in a bottom-up approach to markets and gaining first-to-market and first-in-class approvals.