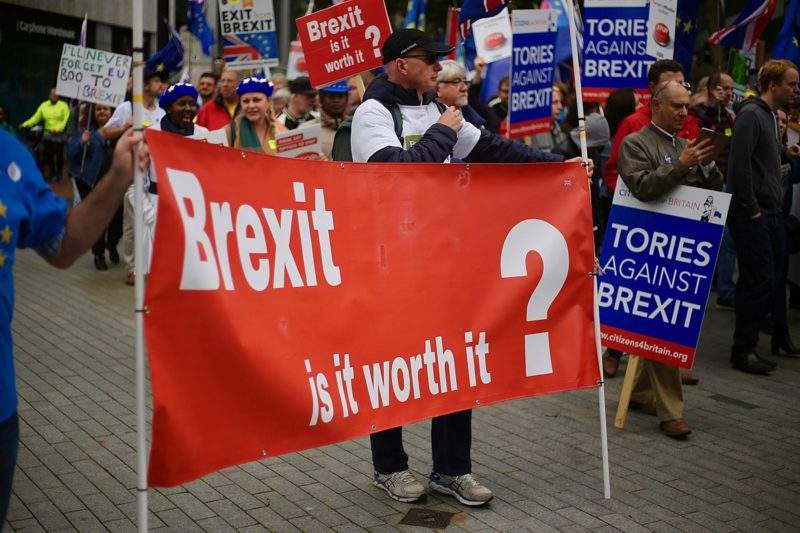 Post-Brexit UK medicines regulations have been a major talking point for the healthcare industry for over two years. With no agreement having yet been reached between the UK and EU on whether the UK will maintain or sever its ties with the European Medicines Agency (EMA), the healthcare industry is still grappling with what to expect from, and how to prepare for, the UK's departure from the EU on March 29, 2019.
This issue was a major talking point at the FierceBiotech Executive Summit 2018, which was held on 30 October in London. Three of the four panellists said that medicine regulations were the biggest risk to the healthcare industry as a result of Brexit. This is in line with GlobalData's own findings, as published in its Q2 2018 'Brexit and the Healthcare Industry – Implications for Pharma' report, which stated that the regulatory implications of the UK leaving the EU would have the most impact on the healthcare industry post-Brexit. Additionally, there was considerable discussion at the summit about uncertainty over medicines regulations being the worst aspect of the lack of agreement between the UK and EU.
Concerns remain over both the short- and long-term implications if the UK does cut ties with the EMA. In the short term, medicine supply chains are at risk. Panellists highlighted the fact that while some larger companies have made contingency plans to minimise marketing disruptions, including using tactics such as moving manufacturing sites to the EU or European Economic Area (EEA), this is not something that smaller companies can afford.
Additionally, medicines are being stockpiled in the UK in order to partially prepare for the anticipated marketing disruptions of Brexit. Another short-term concern that panellists noted was the relocation of the EMA from London to Amsterdam—particularly, how this will coincide with the UK's withdrawal from the EU and how disruptive it might be to ongoing work that the EMA must complete to minimise disruption to medicines supplies.
Since the EMA is set to lose approximately 30% of its staff in the move, this issue will likely be exacerbated. In the long-term, procedures for medicines regulation may diverge between the Medicines and Healthcare products Regulatory Agency (MHRA) and the EMA. Panellists expressed concerns over the possible loss of regulatory innovation in the UK, which is needed to efficiently manage emerging topics such as the boom in digital healthcare, as well as therapy classes such as biosimilars and CAR-T cell therapies.
With Brexit looming and no deal having yet been reached, healthcare experts have many concerns over the implications of the UK's withdrawal from the EU on medicines regulations. However, given that December 2018 is the last month in which a deal can be reached in order to avoid a no-deal Brexit, the healthcare industry will have answers to its concerns very soon.