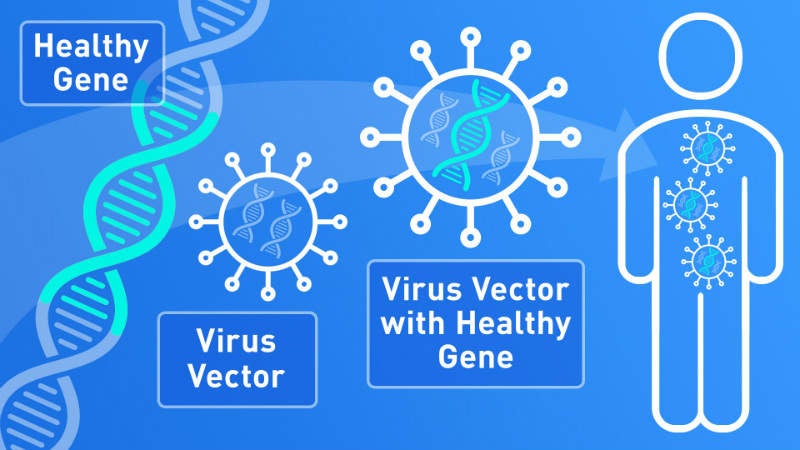 Modern pharmaceutical products provide patients with the ability to mitigate a variety of diseases, both common and rare. Over the last several decades, advances in genomics research coupled with DNA sequencing and editing technologies have paved the way for a new avenue of disease treatment known as gene therapies.
Gene therapies differ from typical drugs because they seek to cure diseases in a single treatment, as opposed to treating disease symptoms continuously over time. Consumer News and Business Channel (CNBC) recently reported on a Goldman Sachs biotech report that suggested curing patients outright was not a sustainable business model and would instead hurt long-term profits (Kim, 2018). This raises questions about the commercial viability of gene therapy products for pharmaceutical companies.
Cost of gene therapies
If drug companies hope to recoup the cost of R&D, these single-treatment gene therapies need to carry hefty price tags. In December 2017, the FDA approved Spark Therapeutics' Luxturna (voretigene neparvovec-rzyl), the first gene therapy approved for use in the US. Luxturna is a single-treatment gene therapy product capable of replacing a patient's mutated RPE65 gene, which is necessary for vision, with a functional copy to prevent progressive vision loss.
A treatment of Luxturna costs $850,000. The high price of Luxturna triggered an investigation by the Institute for Clinical and Economic Review (ICER), resulting in a report that suggested the price of Luxturna should be 75–82% lower to meet commonly accepted cost-effectiveness thresholds (ICER, 2018).
The ICER report acknowledges that treatments for rare diseases, such as the progressive blindness caused by biallelic RPE65 mutation, often require more contextual consideration, but also states that not all rare disease gene therapies can be priced at this level without overtaxing the healthcare system. Luxturna stands as an example of a powerful gene therapy, as it offers a cure for progressive vision loss due to a rare inherited disease. However, despite Luxturna's near-miraculous capabilities, there is resistance to its high price.
Lack of profitability in rare disease cures
GlaxoSmithKline recently sold off its rare disease gene therapy pipeline to Orchard Therapeutics. This move indicates a lack of confidence in sustaining a profitable business model in the realm of curing rare disease. It is currently unclear whether gene therapy pipelines will produce sustainable revenue in the long term.
The Goldman Sachs report suggested three major avenues for companies to pursue for their gene therapy products: target large value markets, target diseases with high incidence, and place a high priority on innovation and portfolio expansion (Kim, 2018).
Along these lines, Novartis has acquired AveXis, the developer of AVXS-101, which treats spinal muscular atrophy, for $8.7B. This portfolio expansion into the gene therapy space strengthens Novartis' position with regards to future acquisitions. If Novartis' gene therapy is approved, it will be important to keep an eye on what its price point is and whether payers are capable of adapting to and supporting these types of therapies.
For more insight and data, visit the GlobalData Report Store – Pharmaceutical Technology is part of GlobalData Plc.