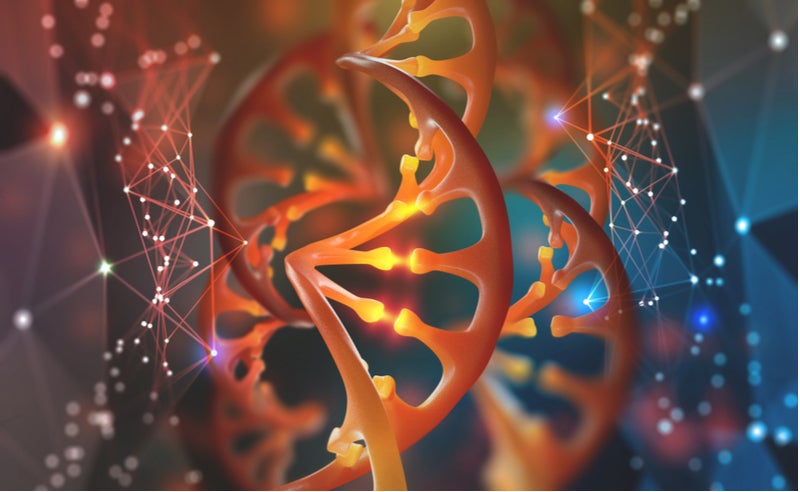 Gene therapy manufacturing "is 20 years behind" academic research into gene delivery and is a concern to investors, according to Luis Maranga, chief technical operations officer of Voyager Therapeutics (Cambridge, MA, US), who spoke at the Alliance for Regenerative Medicine's Cell & Gene Therapy Investor Day in New York City, US, on 21 March 2019.
Gene therapy manufacturing 2019
His view was echoed by industry stakeholders in Europe. As demand for gene therapy manufacturing grows, there is not enough current capacity, said Jean-Philippe Combal, CEO of Vivet Therapeutics (Paris, France), addressing the World Advanced Therapies & Regenerative Medicine (WATRM) Congress in London, UK, on May 16–17, 2019.
Paul S. Carter, scientific leader of Downstream Process Development, Cell & Gene Therapy at GlaxoSmithKline (Middlesex, UK), agreed there is especially a "capacity crunch" for viral vectors, and told the conference GSK is experiencing delays obtaining manufacturing slots with CMOs.
This provides an excellent opportunity for CMOs: contract manufacturers are responding by building and buying cell and gene therapy manufacturing capacity.
Notable investments include:
Catalent Inc.'s (Somerset, NJ, US) acquisition of Paragon Bioservices Inc. (Baltimore, MD, US), a viral vector CDMO for gene therapies, for $1.2 billion (April B/POR);
Lonza Group Ltd (Basel, Switzerland) building a facility in Pearland, TX, US, to double its production capacity for viral gene and virally modified cell therapy products (B/POR, January 2018);
Novasep's (Pompey, France) EUR 27 million ($30 million) investment in building a viral vector facility in its Seneffe, Belgium, site (B/POR, October 2018);
Brammer Bio (Lexington, MA, US) installing clinical and commercial gene therapy manufacture capabilities at its 66,000 square foot facility in Cambridge, MA, US (December 2017 B/POR).
LakePharma Inc. (San Carlos, CA, US) and Oxford BioMedica Plc (Oxford, UK) have also invested in viral vectors in 2019.
Meanwhile, gene therapy developers are also responding to the capacity crunch by building and acquiring their own internal capacity. Pfizer Inc. (New York, NY, US) acquired Bamboo Therapeutics (Chapel Hill, NC, US), along with a Phase I/II gene therapy manufacturing facility (B/POR, August 2016), and bluebird bio Inc. (Cambridge, MA, US) has opened its first wholly owned manufacturing facility this year (B/POR, April 2019).
Despite these big steps in building gene therapy capacity, Carter warned there will be a lag as the industry waits for these investments to take hold. Finding enough qualified personnel to staff these facilities will also be a future challenge, said Alan Smith, executive vice-president, Technical Operations, Bellicum Pharmaceuticals, Inc. (Houston, TX, US), at the WATRM Congress, and Philip Ridley-Smith, sales and marketing director of Cobra Biologics (Keele, UK), who spoke to us on the sidelines of the conference.
More, and faster, gene therapy approvals
Manufacturing will be a major future differentiator between gene therapy companies, Maranga predicted, since phases of development for these therapies are so rapid that companies must consider it from the beginning of development if they are to be prepared in time for commercialisation.
These fast approvals are largely driven by special designations granted by the FDA, which allow manufacturers to pursue truncated pathways to market.
Breakthrough Therapy Designations have increased from four in 2013 to 39 in 2018, and Fast Track Designations have increased from 21 to 85 over the same period, according to the GlobalData Pharmaceutical Intelligence Center Drugs Database (Accessed March 8, 2019). The US Food and Drug Administration is preparing for an increase in advanced therapies. In January 2019, then-FDA Commissioner Scott Gottlieb and Center for Biologics Evaluation and Research (CBER) Director Peter Marks predicted that the agency will receive more than 200 cell or gene therapy Investigational New Drug (IND) applications per year by 2020.
In response to these growing numbers, the FDA is aiming to expand its product review team by adding 50 clinical reviewers. The agency also plans to publish guidance documents addressing when accelerated approval pathways are and are not appropriate for gene therapies, and how cell and gene therapy companies can use advances in manufacturing technology without requiring new clinical trials. Previously, experts at Interphex identified continuous manufacturing as one such technology which could help solve the viral vector shortage (B/POR, April 2018).