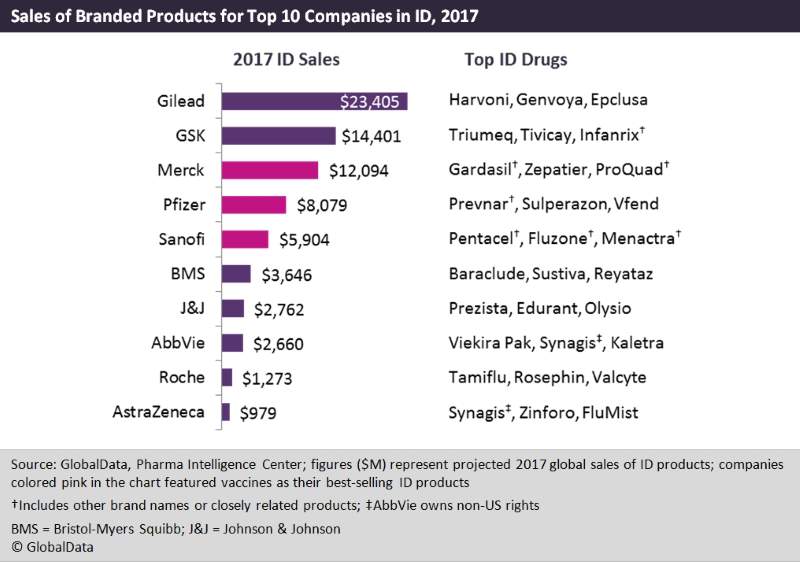 GlobalData projects the total revenue from branded infectious diseases (ID) drugs and vaccines to surpass $75bn in 2017. Bolstered by their growing human immunodeficiency virus (HIV) portfolios, Gilead Sciences and ViiV Healthcare – of which GlaxoSmithKline (GSK) owns a majority stake – were the leading players, together totaling almost $38bn in ID drug sales in 2017.
Vaccines were the best-selling products for three of the top 10 companies (Merck, Pfizer and Sanofi) in 2017, with Pfizer being the only top 5 company in the ID space with just a single $1bn product.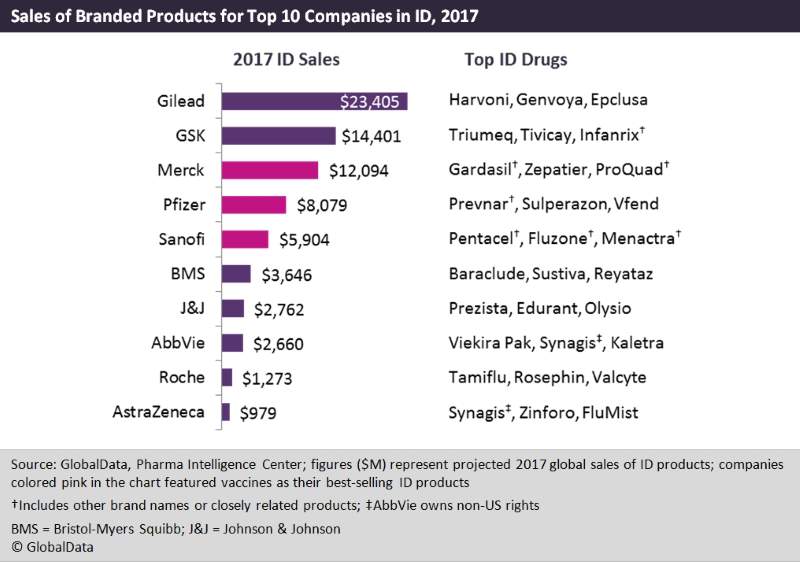 From an indication perspective, HIV and hepatitis C continued to drive growth for the ID space. With two of the top five and five of the top 10 sellers in 2017, HIV was by far the most lucrative segment of the ID market, accounting for over 45% of top-20 product sales.
Meanwhile, Gilead's hepatitis C drugs Harvoni (sofosbuvir/ledipasvir) and Epclusa (sofosbuvir/velpatasvir) cracked the top 5 despite overall declining revenue across the hepatitis C space. Vaccines, led by Pfizer's Prevnar franchise, accounted for over 30% of top 20 ID product sales in 2017.