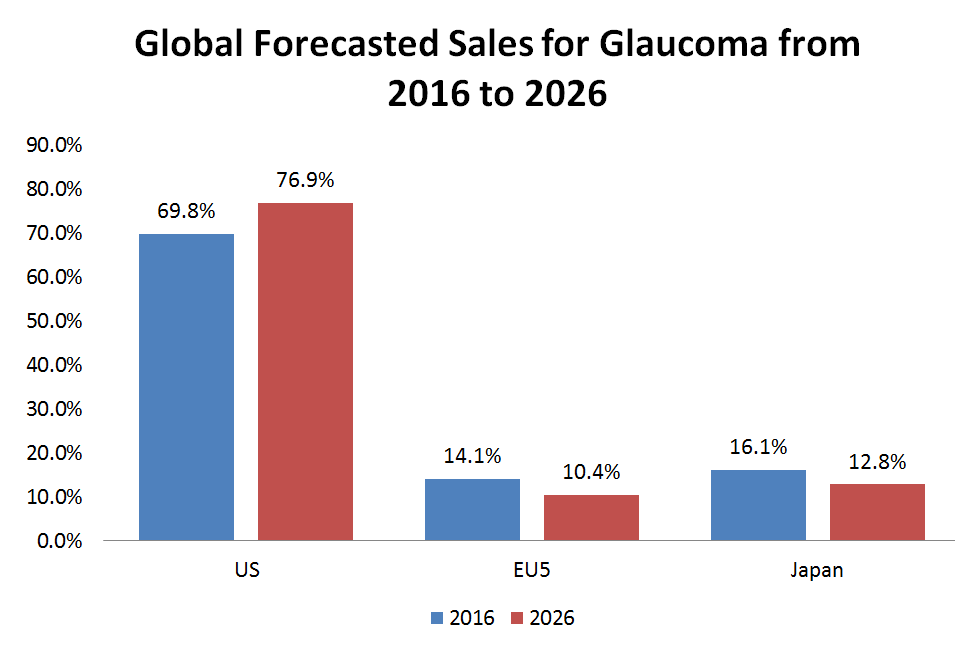 Figure 1: Forecasted share of sales for glaucoma, 2016-2026, 7MM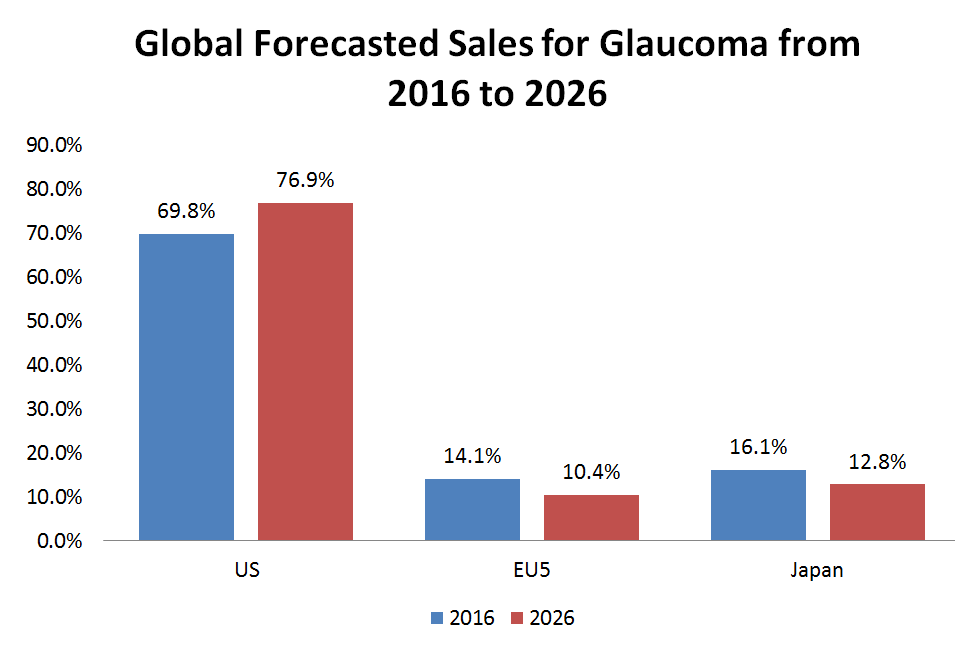 Source: GlobalData, Pharma Intelligence Center, Drugs Database [Accessed 29 December 2017]
Glaucoma is the leading cause of irreversible vision loss worldwide. The total prevalent population of glaucoma for adults older than 40 was approximately 44.9 million in the US, EU5 and Japan in 2016.
The glaucoma market was valued at $2.6bn in 2016 and is expected to grow over the next ten years at a Compound Annual Growth Rate of 4.1% to reach $3.8bn by the end of 2026 across the seven major markets. Furthermore, the glaucoma prevalent rate for adults over 40 is expected to rise to 49.6 million throughout the seven major markets.
The glaucoma market is crowded with branded drugs and an increasing number of generics, which has created significant competition for novel therapies to enter the market. During the forecast period, several products are due to lose exclusivity; however the late-stage pipeline for glaucoma looks promising for treatments with novel mechanisms of action, which will tackle unmet needs.