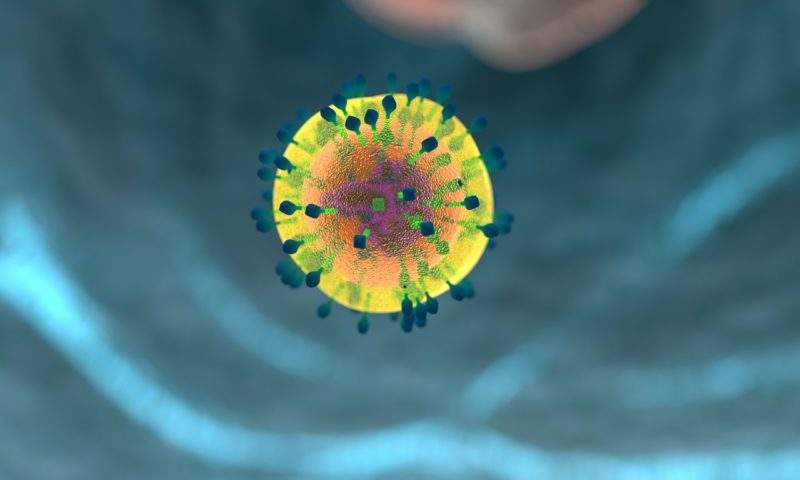 Gossamer Bio is making plans for an upcoming autoimmune trial in 2019 following its recent $230m Series B raise, said CEO Sheila Gujrathi. The company will announce the specific disease indication for its lead candidate, GB001, to start in a Phase IIb by the end of 2018, while its two other candidates, GB002 and GB004, will have Phase II trials starting up next year.
As Gossamer has a pretty broad pipeline with concurrent developments, it is also looking to go public in the first half of 2019, said Gujrathi. She noted the company is currently working out the details, including crossover financing and the specific exchange, which will most likely be the NASDAQ exchange in New York.
Trial plans
Gossamer will start trial discussions and the contract research organization (CRO) selection process by the end of 2018, when future trials for its lead autoimmune candidate are announced.
As its lead compound, GB001 will start a Phase IIb trial in an undisclosed autoimmune disorder, with the potential for multiple autoimmune indications. The announcement later this year will reveal the indication and more details about the Phase IIb trial, Gujrathi said.
GB002 and GB004 are both in Phase I trials. GB002 is being trialed in an undisclosed indication with a Phase II planned, and GB004 is being studied in inflammatory bowel disease and also has a Phase II planned, according to Gujrathi.
In the company's search for clinical trial partners, Gujrathi said it is critical for prospective CROs to have a global experience in the autoimmune, fibrosis, inflammatory and oncology spaces, while a US presence would also be helpful for ease of contact. Ideally the CRO would be full service, she added.
Gossamer is working with multiple undisclosed CMOs for the manufacturing of its various compounds, Gujrathi said.
Listing strategy in 1H19, possibly on NASDAQ
While the company has plans to list in 1H19, Gujrathi said the listing represents an ideal situation and Gossamer is keeping its options open if the conditions to list aren't right. She added Gossamer will continue to assess the market over the next six to 12 months.
Gossamer has not appointed a bank or external advisor for an IPO yet and is currently using in-house expertise to plan its listing strategy, said Gujrathi, noting CFO Bryan Giraudo had been instrumental in its recent successful fundraises and financial strategies.
The company's $230m Series B saw investment from sovereign wealth fund Abu Dhabi Investment Authority and hedge funds Invus, The Baupost Group and Polaris Partners. They joined Series A VC firms ARCH Venture Partners and Omega Funds, according to a 23 July press release. Other public healthcare hedge funds and smaller investors also participated in the Series B round, Gujrathi added. Gossamer was launched on its $100m Series A, announced on 4 January.
The raised funds will advance Gossamer's pipeline as well as expand Gossamer's workforce from 55 to hopefully 100, Gujrathi said. The funds will also go into in-house discovery of new compounds, complementing its current strategy of in-licensing or acquiring assets, she said. GB004 is licensed from Cincinnati-based Aerpio and GB001 is an acquired asset, with other programs to be disclosed in the future, she added.
Gujrathi outlines that Gossamer's long-term goal is to focus on sustainability and keeping the team together.
Gossamer's co-founders Gujrathi and chairman Faheem Hasnain were previously executives at Receptos, which was acquired by Celgene in 2015 for $7.2bn. Gujrathi, the former CMO of Receptos, said she would like to avoid an M&A exit strategy and that Gossamer envisions long-term development and discovery of compounds, especially in the autoimmune space.
by Shuan Sim in New York
Shuan Sim is a reporter for Pharmaceutical Technology parent company GlobalData's investigative journalism team. A version of this article originally appeared on the Insights module of GlobalData's Pharmaceutical Intelligence Center. To access more articles like this, visit GlobalData.