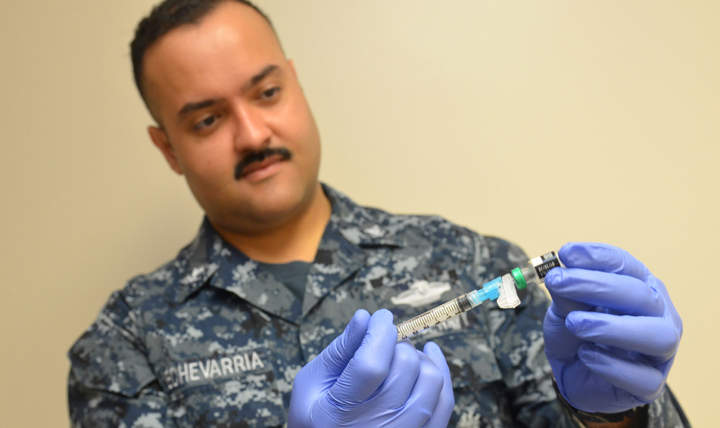 During last week's Q3 2018 earnings presentation, executives from GlaxoSmithKline (GSK) highlighted the strong performance of the company's vaccine business (+17% overall sales, +34% US sales)—growth that can be largely attributed to the meteoric launch of Shingrix (zoster vaccine, recombinant [adjuvanted]), which has thus far surpassed even the most optimistic pundits' expectations.
The figure below summarises Shingrix's quarterly sales since its approval in late 2017. With revenues totalling $725m for the first nine months of 2018 and its rollout yet to gain momentum outside of the US, eclipsing the $1bn mark before the end of the year seems well within reach for GSK's soon-to-be blockbuster vaccine.
Since supplanting Merck & Co.'s Zostavax (zoster vaccine, live-attenuated) as the Centers for Disease Control and Prevention's (CDC's) recommended herpes zoster vaccine for adults 50 years of age and above in October 2017, Shingrix's uptake in the US has soared, bolstered by GSK's focus on securing its availability in over 22,000 retail pharmacies across the US. In fact, the company's launch strategy has been so successful that Shingrix was added to the CDC's list of current vaccine shortages and delays this past summer to ensure those who receive the first dose of Shingrix can complete the two-dose series.
Known more commonly as shingles, herpes zoster affects approximately one million people annually in the US alone, 30% of whom develop postherpetic neuralgia (PHN), debilitating pain lasting from at least three months up to several years. Given Shingrix's strong clinical profile and the lack of short-term competition, GlobalData expects its aggressive growth trajectory to continue into 2019 as GSK works to solve demand issues by ramping up manufacturing.
Despite Shingrix's successful launch, barriers to its uptake do exist. For example, experts have expressed concerns about the potential for unanticipated adverse events associated with the vaccine's AS01 adjuvant system, which could become apparent once used in a larger population. Historically low adult immunisation rates will also threaten Shingrix's long-term commercial success—though the retail pharmacy model, which offers a more convenient setting for many adults to be vaccinated, seems to be yielding results.
These hurdles notwithstanding, GlobalData views Shingrix as a perennial blockbuster that should remain a key fixture of GSK's core business strategy in 2019 and beyond.