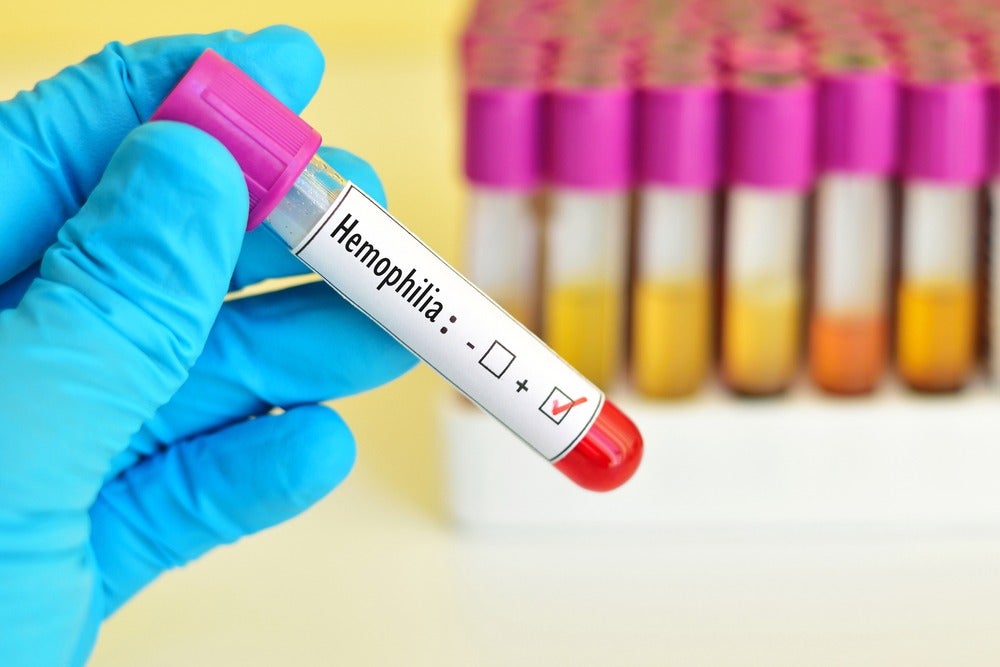 Hemophilia B is an inherited deficiency in the clotting factor IX (FIX), which results in poor clotting following minor trauma and uncontrolled, spontaneous bleeding.
Haemophilia B treatment
Treatments for haemophilia B have been focused on replacing the missing or deficient FIX levels through either prophylactic or on-demand intravenous infusions of clotting factors in order to maintain hemostatic levels for normal coagulation, thus preventing or controlling bleeding episodes and long-term joint damage.
In the eight major markets (8MM: US, France, Germany, Italy, Spain, UK, Japan, and China), recombinant and, to a lesser extent, plasma-derived replacement therapies are the current standard-of-care treatments for hemophilia B, although they now represent just under one-third of the pipeline (32%). As in haemophilia A, the clinical development pipeline of haemophilia B is dominated by gene therapies (42%), and alternative coagulation promoters (ACPs) such as anti-tissue factor pathway inhibitor (TFPI) monoclonal antibodies (21%) and an antisense RNA interference oligonucleotide (5%). However, unlike haemophilia A, which has seen the approval of Roche's Hemlibra (emicizumab), the haemophilia B market is still awaiting the approval of its first ACP.
Removing the need for frequent dosing, administration by intravenous infusion, and the risk of developing neutralizing antibodies or inhibitors against replacement factors are all long-term goals for the treatment of haemophilia.
Key opinion leaders (KOLs) interviewed by GlobalData indicated that gene therapies are highly anticipated to alleviate these treatment burdens, providing long-term benefits from a single administration, and ultimately revolutionizing the haemophilia treatment landscape. Haemophilia B, despite being far less common than haemophilia A, was initially considered to be a more attractive target for gene therapy, with agents such as UniQure's AMT-061, Pfizer/Spark Therapeutics' fidanacogene elaparvovec (formerly SPK-9001), and Freeline Therapeutics' FLT-180a now in late-stage development.
Concerns have been raised surrounding the potentially high costs of these therapies, which may limit their availability to patients. Experts also worry about the long-term safety and durability of gene therapies. Both clinical parameters will have to be demonstrated in these pivotal trials but will be difficult to determine in the absence of long-term data.
The figure below displays the current clinical development pipeline for haemophilia B in the eight major markets (8MM: the US, France, Germany, Italy, Spain, the UK, Japan and China).
Clinical development pipeline for haemophilia B, 2019

Source: GlobalData
Forthcoming reports:
GlobalData (2019). Haemophilia A and B – Epidemiology Forecast to 2028, to be published
GlobalData (2019). Haemophilia A and B – Global Drug Forecast and Market Analysis to 2028, to be published