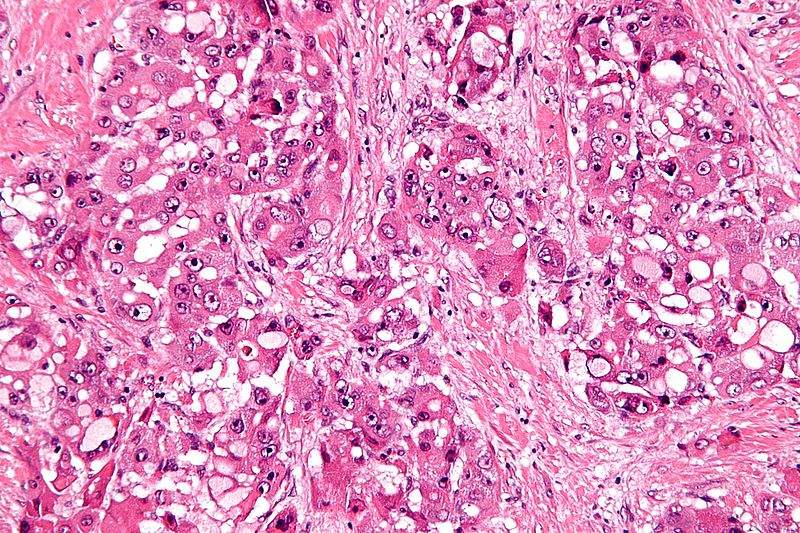 On August 16, the FDA approved Eisai and Merck's tyrosine kinase inhibitor (TKI), Lenvima (lenvatinib), as a monotherapy for the first-line treatment of unresectable hepatocellular carcinoma (HCC).
Lenvima is only the second targeted therapy to have achieved first-line approval in the US after Bayer's TKI, Nexavar (sorafenib), which was approved in 2005. Previously unchallenged, Nexavar has dominated in front-line HCC not just in the US, but in all 16 major markets (the US, France, Germany, Italy, Spain, the UK, Japan, Australia, Brazil, Canada, China, India, Mexico, Russia, South Africa, and South Korea) for many years.
The FDA's approval of Bayer's TKI Stivarga in April 2017 marked the first new entry of a targeted therapy in the US in over 10 years, which was swiftly followed by the first immunotherapy in HCC, Bristol-Myers Squibb's PD-1 inhibitor Opdivo (nivolumab), in September 2017.
However, both therapies are indicated for patients previously treated with Nexavar. Bayer now faces an immediate threat from Eisai and Merck following the demonstration of Lenvima's clinically superior progression-free survival versus Nexavar in the head-to-head Phase III REFLECT study (7.3 vs. 3.6 months, Hazard Ratio [HR] 0.64, p < 0.001), as well as non-inferior overall survival (13.6 vs. 12.3 months, HR 0.92).
However, Bayer is pursuing combination regimens in order to defend its position in HCC, with clinical trials underway exploring immunotherapies combined with Nexavar, or with Stivarga (regorafenib), which is already a second-line standard of care in HCC.
Next steps for frontline HCC therapies
Since more than a quarter of Nexavar's global sales (€162M [$187M] in Q1 2018) in the US, Bayer risks losing significant revenues to Lenvima in this setting. Lenvima's first approval in HCC was in Japan for first-line unresectable patients in March 2018, where uptake was swift: it was prescribed to around 1,300 patients in the first two months after launch and generated revenues of $108M in its first quarter on the market. With filings completed for first-line approvals in China, Taiwan, and the EU, Lenvima is set to compete with Nexavar on a global scale.
In order to defend its revenue in HCC, Bayer is also developing a Nexavar + Opdivo combination for front-line HCC, which is currently being investigated in a Phase II clinical trial. The combination could lead to synergistic efficacy that is superior to Lenvima monotherapy, although the risk of additive or orthogonal toxicities exists as with any new combination.
Bayer is also currently recruiting for a Phase I trial of Stivarga combined with Merck's PD-1 inhibitor Keytruda for front-line HCC. Interestingly, Eisai is using a similar approach and also has combinations of TKIs and PD-1 inhibitors in Phase I studies for the same indication—pairing Lenvima with both Opdivo and Keytruda. Although these trials are at an early stage and limited data exist about these combinations' efficacy, they could in future lead to another step change in the management of HCC.
For now, Bayer will be a keeping a close eye on how Lenvima performs in its first quarter after launch in the US. After over a decade of dominance for Nexavar, the front-line HCC market is now much more competitive, and Eisai and Merck will be aiming to consolidate their latest success.