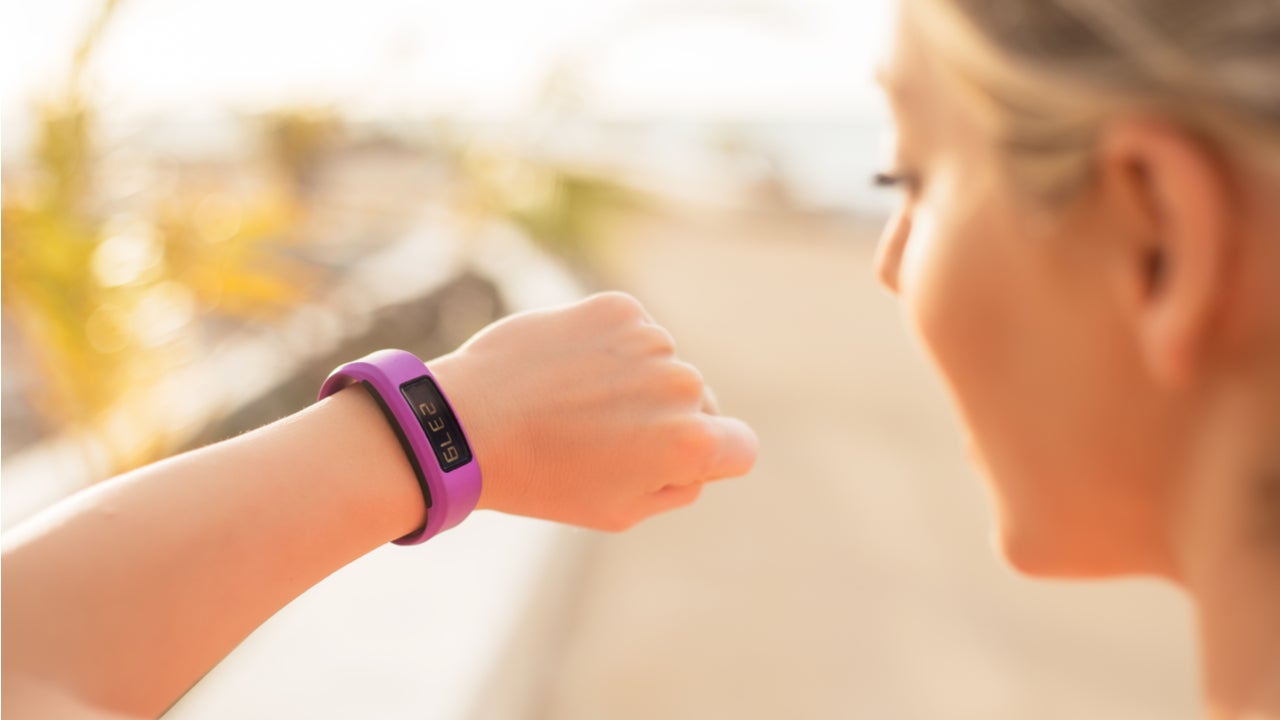 These top tweeted terms are the trending industry discussions happening on Twitter by key individuals (influencers) as tracked by the GlobalData Influencer Platform.
1. Digital health and telehealth – 1,906 mentions
The launch of a new digital health innovation hub in Canada, Kaiser creating a digital formulary for mental health apps, and increased investments in telemedicine platforms during the pandemic, were popularly discussed in Q4.
According to an article shared by Gary Monk, a healthcare innovation consultant, Novartis launched a new digital health innovation hub in Canada to help scale digital solutions for healthcare workers and patients.
The hub will be based out of Montreal at the artificial intelligence research institute, Mila. While Canada is looking to position itself as a leading destination for AI innovation, Novartis is looking to join the Biome network to establish itself as a leading pharmaceutical company in the country.
The term was also discussed by John Lynn, founder of Healthcare Scene, a healthcare IT network, citing Kaiser Permanente, a healthcare company creating a digital formulary for mental health apps. Kaiser maintains that its list of mental health and wellness apps include digital health tools for meditation, mindfulness, and cognitive behavioural therapy which can help patients manage depression, mild to moderate anxiety, and other mental illnesses.
In another discussion, Donna K Lencki, a digital health, pharma, and healthtech entrepreneur, shared an article on how the pandemic has caused increased investments in telemedicine platforms. For instance, the Miaoshou Doctor platform in China that provides services in a health care, drugs, and insurance model through an app, has acquired $84m in a series D financing, in a valuation that exceeds $1bn.
Novartis launches digital health hub in Canada https://t.co/OyctVLq6Wi #digitalhealth #mhealth #healthtech pic.twitter.com/3uDUeEOUSN

— Gary Monk (@GaryMonk) October 23, 2020
2. Covid-19 – 1,119 mentions
The usefulness of Covid-19 capacity data for community-level health equity issues with Covid-19, technologies supporting cognitive rehabilitation during the pandemic, and countries having protected both health and the economy during the virus crisis, were popularly discussed during the quarter. According to an article shared by Fred Trotter, a healthcare data journalist and author, technology companies are finally making progress in the fight against Covid-19 by introducing digital contact tracing apps that provide exposure notifications.
Around 16 states in the US are now using these apps built on Apple and Google's technology, while at least five states are in the early stages of using the technology, including California that introduced its own exposure notification app.
The term also trended in an article shared by Brennan Spiegel, director of health research at Cedars-Sinai, a Los Angeles-based non-profit hospital, on how home-based healthtech has helped support rehabilitation for diseases such as stroke, Alzheimer's, Multiple Sclerosis (MS), and Parkinson's. For example, virtual reality (VR) provides innovative treatments for mental health disorders, pain management, motor and cognitive rehabilitation of neurodegenerative disorders, traumatic brain injury (TBI), stroke, and other cognitive impairment.
The term was also discussed by Dr Ferdowsi, CEO of housemed.co, providing patient services, on how some countries have protected both health and the economy during the coronavirus pandemic. The research found that countries which witnessed the most severe economic downturns such as the UK, Peru, and Spain were among the countries with the highest Covid-19 death rate. Meanwhile, countries where the economic impact was modest such as in South Korea, Taiwan, and Lithuania, Covid-19 death rates were much lower.
In today's @politico Future Pulse @ravindranize covers the hospital-level #COVID19 capacity data release, gives a shoutout to @careset, and highlights the usefulness of the data for community-level health equity issues with COVID-19. https://t.co/9UZZ9qGjsD #Coronavirus #COVID

— fredtrotter (@fredtrotter) December 9, 2020
3. Artificial Intelligence – 470 mentions
The impact of artificial intelligence (AI) on surgeries, the technology being a top digital health priority this year and for the future, and predictions for AI-powered digital healthcare in 2021, were popular topics of discussion in the fourth quarter.
According to an article shared by Evan Kirstel, a digital evangelist, Al-enabled remote surgeries can overcome problems such as shortage of doctors, can improve standards and training methods, and also drive innovation within healthcare.
Proximie, a London-based company, is a key enabler of remote surgery, the article noted. It is a technology platform that permits surgeons and clinicians to collaborate remotely with a combination of technologies such as AI, machine learning (ML), and augmented reality (AR).
The term also trended in discussions about healthcare leaders finding AI to be a top digital health priority in 2021, according to an article shared by John Nosta, a technology theorist and president of NostaLab, a healthcare innovation think tank. A report released by KLAS and the Centre for Connected Medicine (CCM) found AI to be one of the most effective technologies in the next two years. The report revealed that clinical decision support accounted for 61% of AI use, while dictation assistant or transcription, and diagnostic medical imaging accounted for 50% and 48% of AI use respectively.
The term was also discussed by Craig Linden, a telemedicine and internet of things (IoT) expert, on some predictions for AI-powered digital healthcare and machine learning this year. While 2020 was a year of successful advancements in AI and machine learning, experts believe that AI will continue to proliferate this year and beyond. Oncology diagnosis including digital pathology, physician, and telehealth are some areas where AI will most likely outsize impact in 2021, the article noted.
The Impact of Artificial Intelligence on Surgery https://t.co/0f5KURGIFw

— Evan Kirstel $B2B (@EvanKirstel) October 21, 2020
4. Vaccines – 427 mentions
Electronic health data systems unable to flag side effects of Covid-19 vaccines, comparing vaccine development timelines, and the deployment of a faulty Covid-19 vaccine distribution algorithm, were popular topics of discussion in Q4. According to an article shared by Christine Jacob, a digital strategist, tracking Covid-19 vaccine shots' safety has put enough strain on health IT networks. Experts claim that long-term vaccine safety data will depend on electronic medical records, which are available but not exchangeable, making it difficult to assess side effects related to Covid-19 vaccines.
Experts suggest that ideally a big network of people suffering from adverse events should exist or be created. For example, the Vaccine Safety Datalink programme between the Centres for Disease Control and Prevention (CDC) and nine healthcare organisations already monitors the safety and effects of the coronavirus vaccines, the article highlighted.
The term was also retweeted by Dr Ferdowsi, who shared an article on how vaccines have been the most successful interventions in increasing the average life expectancy over the years. Experts are scrutinising the vaccine development process to understand how quickly Covid-19 vaccines and others can be distributed across the world. It took approximately 25 years to develop a Spanish Flu vaccine that killed millions of people. Similarly, the US Food and Drug Administration (FDA) approved the first Ebola vaccine only last year, 43 years since the discovery of the virus, the article detailed.
The term was also retweeted by Liz Szabo, a senior correspondent at Kaiser Health News, on the lessons learnt from Stanford's vaccine distribution algorithm. The article detailed how a rules-based formula to determine the order for Stanford medical workers to be vaccinated turned faulty. The tool considered factors such as age, job-based variables, and public health guidance, according to the Massachusetts Institute of Technology (MIT) Technology review. However, flaws in the tool revealed that hospital administrators and others working from home made it to the frontline, while only seven out of Stanford's 1,300 medical residents appeared on the list, the article noted.
Electronic health data systems that still can't fully talk to one another will create challenges flagging side effects of any Covid-19 vaccine once it hits the market#DigitalHealth #eHealth #HealthIT #MedTech #HealthTech https://t.co/LRsXrskfT6

— Christine K Jacob (@JacobChristine) October 27, 2020
5. Wearables – 114 mentions
Wearables that help people make better food choices, digital fitness company WHOOP bosting a $1.2bn valuation, and wearables' capabilities in detecting Covid cases before symptoms emerge, were popular topics of discussions in Q4 2020.
According to an article shared by Ville Koiste, founder of Gesund Partners, a management consulting firm, the DNANudge wristband can help consumers shop for groceries based on their DNA.
Developed by Professor Chris Toumazou, the band can analyse a user's genetic code and vulnerability to food choices that can aggravate health conditions such as diabetes and hypertension, the article detailed.
Wearables was also discussed by Thibaud Guymard, head of Biogen Healthcare Solutions, a surgical products wholesaler, about Boston-based digital fitness company WHOOP now bosting a $1.2bn valuation, after the company announced a its $100m in Series E funding.
WHOOP has created a wearable tool that is available with personalised coaching. Customers opting for a monthly subscription receive a wearable strap that gathers physiological data such as sleep, fitness and more. The data is then transported onto an app, which provides users with further insights on training and recovery.
The term also trended in a discussion by Adrian Adewunmi, a post-doctoral researcher in AI and ML, and health informatics, about how wearables such as Apple Watches, Fitbits, and Oura smart rings can identify Covid-19 infections before symptoms emerge.
Ongoing research on the subject has confirmed that wearables can detect a bump in the heart rate or temperature, a consistent sign of the body trying to fight an external threat before symptoms appear. Experts opine that feeding that data into algorithms will help determine the spread of the virus.
"Wristband that uses your DNA to help you make healthy choices as you shop for groceries" #digitalhealth #wearables https://t.co/E5PIDrNxNV

— Ville Koiste (@villekoiste) October 26, 2020