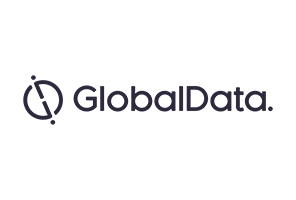 An update on the KEYNOTE-252/ECHO-301 trial for Incyte/Merck's Phase III drug combo in metastatic melanoma, epacadostat + Keytruda, rocked the biotech industry late last week. News that the once-hopeful drug combo did not meet one of its co-primary endpoints of progression-free survival (PFS) sent stock prices for Incyte plummeting by 20%.
Although many investors believe this knee-jerk reaction is unwarranted and temporary, it speaks to the importance of epacadostat, a first-in-class indoleamine 2,3-dioxygenase (IDO-1) inhibitor, in the small pharmaceutical company's pipeline.
Impact of the epacadostat failure
Prior to the most recent news, the only available data on epacadostat in metastatic melanoma was sparse, with a Phase I/II basket trial that included 19 individuals with melanoma. Despite limited clinical data, the drug's mechanism of action was promising, as pre-clinical evidence suggested its strong immune-mediating effects.
Furthermore, the drug has a benign safety profile, which was confirmed in the most recent study, allowing it to be combined with other immuno-oncology drugs such as Merck's Keytruda, a programmed cell death 1 (PD-1) inhibitor. This was a significant advantage, given that the alternative combination, which uses Bristol-Myers Squibb's cytotoxic T-lymphocyte-associated protein 4 (CTLA-4) inhibitor, Yervoy, is particularly toxic and may not be suitable for all patients.
Keytruda + epacadostat's failure in melanoma may have broader impacts on the industry as a whole. It is still to be determined whether a halo effect will be recognised for the IDO-1 class of drugs within the industry, as this class of drugs has potential for broad use throughout the field of oncology.
IDO-1 inhibitors have seen a boom in development, with epacadostat in Phase III trials for non-small cell lung cancer, urothelial cell cancer, head and neck cancer, renal cell carcinoma, bladder cancer, and for numerous other indications in Phase II. Although Incyte's epacadostat was the most advanced IDO-1 candidate, Bristol-Myers Squibb's BMS-986205 and NewLink's indoximod have caught up and recently entered the Phase III pipeline for melanoma, with the former also in Phase III for head and neck cancer.
Future clinical developments
At this time, it is unclear whether the news in melanoma is an isolated event or whether it will impact further development of this drug class. Nonetheless, Incyte does not intend to discontinue epacadostat and stated that it will use data from KEYNOTE-252/ECHO-301 to inform the broader clinical development of the drug.
Given the recent news, the future for epacadostat in melanoma is uncertain. Notably, the drug is also not expected to meet its co-primary endpoint of overall survival, leading an external data monitoring committee to recommend stopping the trial. To continue development in melanoma, it is likely that Incyte will need to rethink trial design and launch an additional Phase III program.
Although this will jeopardise the drug's first-to-market advantage in melanoma, the alternative would be discontinuation of the product. Incyte, however, has not yet revealed definitive plans for the future of epacadostat in melanoma or for any other indications that are under investigation.
For more insight and data, visit the GlobalData Report Store – Pharmaceutical Technology is part of GlobalData Plc.