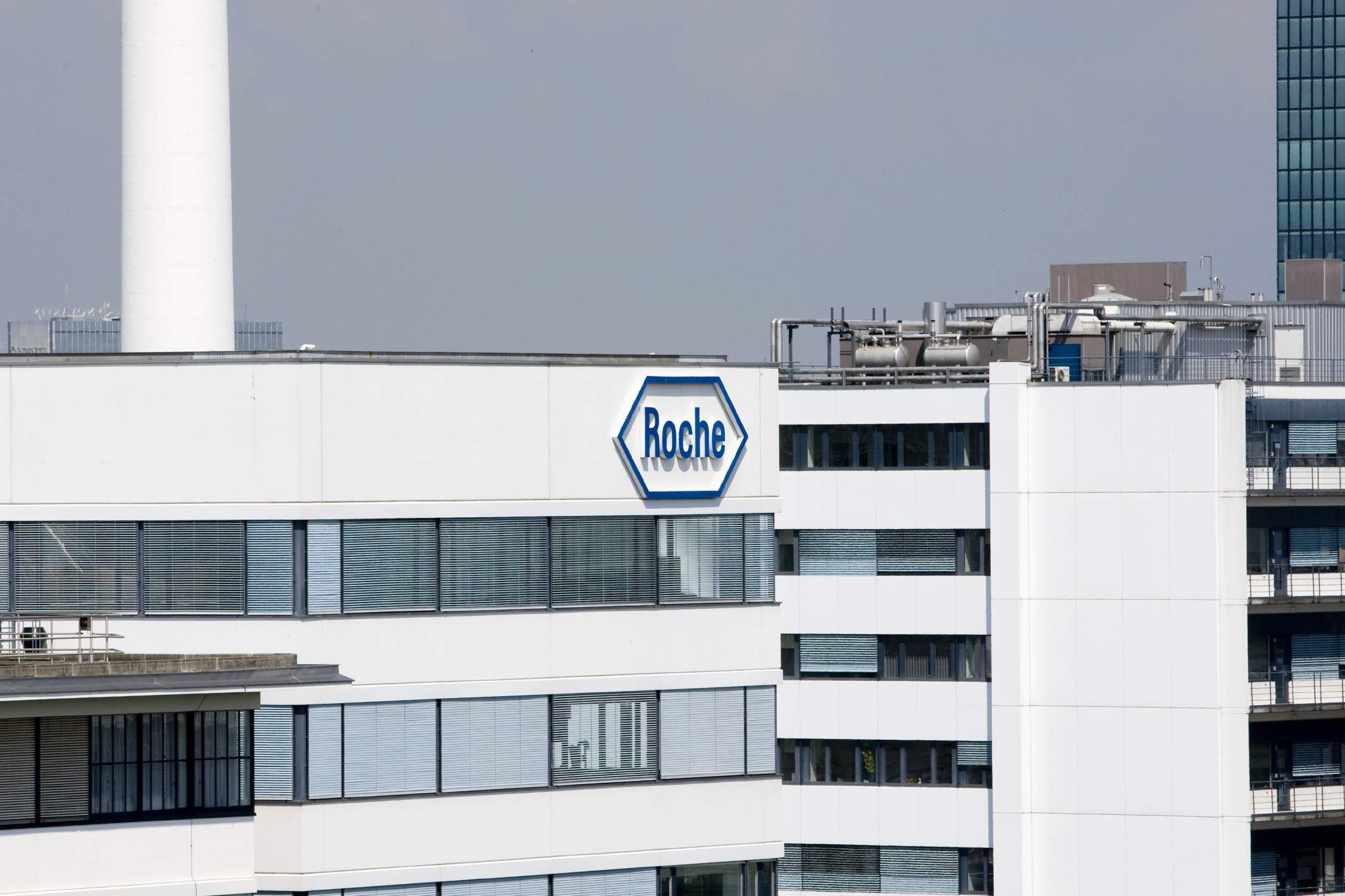 Following up on Roche's first partnership with Ionis Pharmaceuticals for an early-stage pipeline asset for Huntington's disease, the two companies have signed a second deal, this time focusing on IONIS-FB-LRx, an antisense pipeline drug using Ionis' advanced Ligand Conjugated Antisense (LICA) technology, which reduces the production of Factor B, a key protein in the complement innate immune system in a broad range of diseases. The first indication the two companies will pursue is geographic atrophy, the advanced stage of dry age-related macular degeneration (dAMD).
Under the deal, Roche has made an upfront payment of $75m to the California-based biotech; in addition, Ionis could potentially receive up to $684m in development, regulatory, and sales milestone payment and license fees, plus substantial royalties if IONIS-FB-LRx makes it to market. Ionis will be responsible for conducting a Phase II trial in dAMD and subsequently Roche will have the option to license the asset after the studies are completed, when it will become responsible for all global development and commercialisation activities.
Although IONIS-FB-LRx has demonstrated it is safe and well tolerated in Phase I, there is still considerable risk associated with this drug, given it is in such early stages and no other drug has been approved specifically for dAMD yet, highlighting the principal unmet need in this market.
Another cause of concern for Roche is that it knows from first-hand experience how challenging it is to develop drugs for dAMD—Roche's Phase III asset lampalizumab failed to meet endpoints in trials for geographic atrophy and was therefore pulled from development in February 2018, a costly setback as lampalizumab was long expected to be the first-to-market drug for dAMD and generate peak sales of $2.6bn. Multiple pipeline drugs from other pharma companies have also failed during clinical trials in dAMD.
Roche is already a major player in the AMD market through Lucentis (ranibizumab), a monoclonal antibody approved in AMD back in 2006. After its launch, Lucentis quickly became the market-leading drug in AMD and reached blockbuster status. In recent years, however, the brand has experienced a downward trend in sales, losing its historical dominance of the AMD market—largely due to fierce competition from Regeneron's/Bayer's Eylea (aflibercept), which was approved for AMD in 2011.
In addition to Lucentis, Roche has also developed its larger parent molecule Avastin (bevacizumab), another monoclonal antibody approved for several oncology indications but widely used off-label in the AMD market. In light of these factors, Roche certainly has the expertise and global reach to maximise the commercial potential of IONIS-FB-LRx in this market. Having lost its leading position in AMD to Regeneron and Bayer, Roche's new partnership with Ionis shows the big pharma company is keen to reclaim its position in this lucrative market. This is reinforced by the fact that Roche already has a Phase II pipeline drug targeting AMD patients (RG-7716).
However, rather than in-licensing IONIS-FB-LRx immediately, Roche has opted for a more cautious and structured deal, whereby the future outcome will depend on the achievement of successful milestones. These types of deals are less risk-averse, and if history tends to repeat itself, Ionis could potentially be a takeover target for Roche, which has typically followed an aggressive acquisition strategy with smaller biotech players.