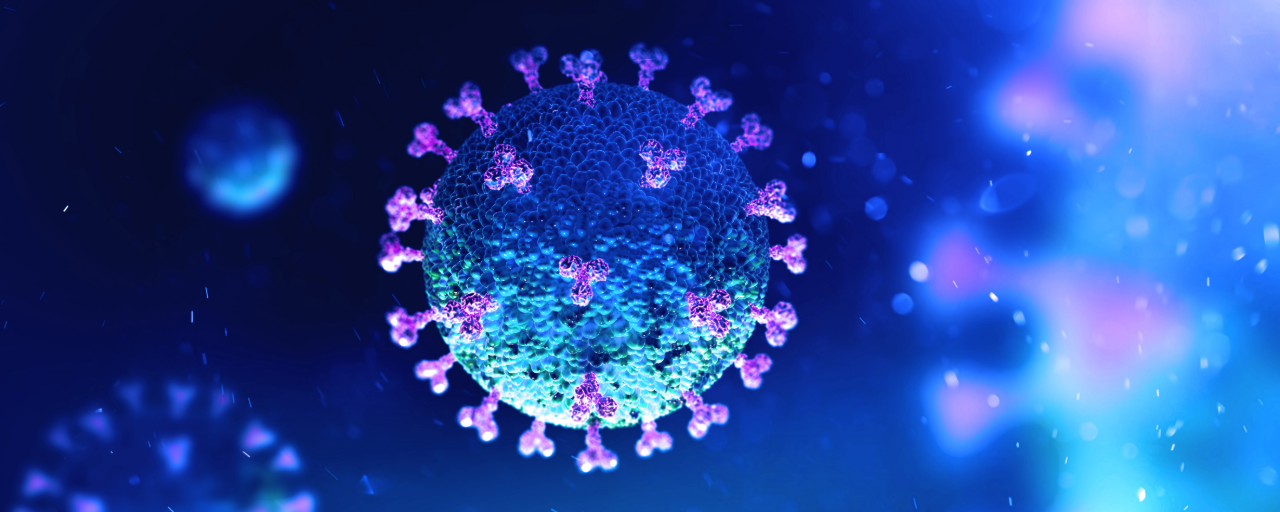 During the coronavirus disease 2019 (Covid-19) pandemic, several immunosuppressive therapies have seen significant drops in prescription rate and sales. One particular drug class that avoided this fate, and even prospered during the pandemic, is the Janus kinase (JAK) inhibitors. As can be seen in Figure 1, JAK inhibitors saw an increase of roughly 4% in terms of prescription rate during the pandemic compared to pre-pandemic rates in the six major markets (6MM): the US, France, Germany, Italy, Spain, and the UK (GlobalData, 2021). This increase in prescription translated into a steep increase in sales, with sales of Olumiant (baricitinib), Xeljanz (tofacitinib), and Rinvoq (upadacitinib) jumping from $493M in Q1 2020 to $709M in Q2 2020. The growth in prescription rate and sales of JAK inhibitors could be attributed to the successful testing of Eli Lilly's Olumiant in treating severe Covid-19 patients, as well as the growth of AbbVie's recently launched Rinvoq.
Figure 1: JAK Inhibitor vs. IV Biologic vs. SC Biologic Use During the Pandemic.
JAK = Janus Kinase
IV = Intravenous
SC = Subcataneous
Source: GlobalData, Primary Research: Survey was launched and completed in November 2020.
Excitement over the use of JAK inhibitors as a treatment for Covid-19 grew in early 2020 when studies showed that JAK inhibitors may have an advantage over biologics by interrupting the signalling of several pro-inflammatory cytokines implicated in the pathogenesis of hyper inflammation, which could inhibit the entry of SARS-CoV-2 into the alveolar epithelial cells in the lungs. Testing of Olumiant in combination with Gilead's Veklury (remdesivir) in the ACTT-2 study demonstrated that the treatment reduced recovery time in infected patients, leading to the FDA granting Olumiant an Emergency Use Authorization (EUA). Moreover, Olumiant is being tested as a potential monotherapy in the COV-Barrier study, and Pfizer's Xeljanz is also being tested in the I-TOMIC Phase II trial.
Comparatively, physicians surveyed by GlobalData reported a decrease in the use of intravenous (IV) biologic therapies in the same period as the JAK inhibitors saw growth. IV biologics such as Remicade (infliximab) and Simponi Aria (golimumab) saw a decrease in prescription and sales, dropping from $905M in Q1 2020 to $880M in Q2 2020 in the 6MM, likely due to the closure of patient infusion centres in an attempt to reduce the risk of Covid-19 transmission or as part of regional and national lockdowns. Other reasons include patient fear of taking immunosuppressive medication or exposing themselves to infected individuals at local infusion centres, as well as patient preference for SC biologic options in the same drug class. Although Remicade is being tested in multiple Covid-19 studies, such as the Phase III ACTIV-1 IM trial, it is unlikely to be prescribed at the same rate and generate consistent sales due to erosion by biosimilars.
While JAK inhibitors have seen success during the pandemic, they were not as frequently prescribed as subcutaneous (SC) biologics, including certain anti-tumour necrosis factor (TNF) biologics, interleukin (IL) 6 biologics, IL-17 biologics, and IL-23 biologics. Altogether, these saw a combined increase in 6MM sales from $8B in Q 2020 to $8.6B in Q2 2020, and an increase of nearly 6% in prescription rate in the US (GlobalData, 2021). Sales of SC biologics increased in the 6MM despite the decrease in prescription rate in the 5EU, which can be attributed to a more conservative approach to the use of immunosuppressive treatment during the early stages of the pandemic than in the US. However, the prescription rate gap between SC biologics and JAK inhibitors is likely to become narrower in the next few quarters if Olumiant becomes the first JAK inhibitor monotherapy approved for treating Covid-19 and due to the continued uptake of Rinvoq.