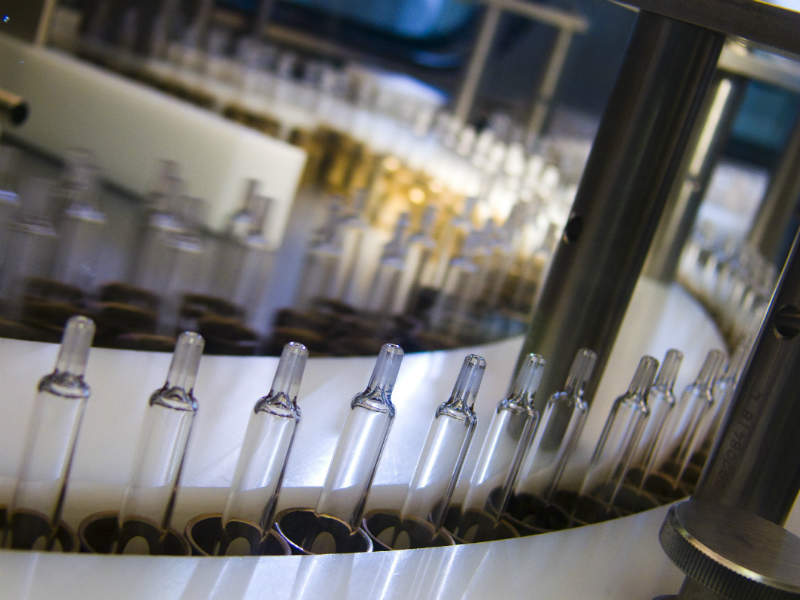 "Executives at CMOs in today's marketplace need to be careful they don't project today's market conditions too far out," warned industry expert and emeritus PharmSource editor-in-chief Jim Miller in a keynote address at the Convention on Pharmaceutical Ingredients (CPhI) Worldwide conference in Madrid, Spain on October 11.
The wide-ranging talk from Miller covered five possible market scenarios for the contract manufacturing industry. The first was "What if" the capital markets turn off the spigot of funding available to bio/pharma companies. Funding has increased since the financial crisis of 2008 (see the PharmSource report Follow the Money: The Outlook for Outsourced Spending on Early Development Services, January 2017).
If there comes another downturn in the stock market, many earlier-phase projects will be terminated and CDMOs will have to wait longer to get paid. At least, that is what one would predict based on the previous downturn (B/POR, August 2008). CDMOs that are investing heavily in advanced therapy medicinal product (ATMP) processing technologies could see a particular dip in demand because these are the most expensive drugs to develop and manufacture (Cell Therapy Market Opportunity for CMOs – 2018 Edition).
Payers, both single payers in Europe and insurance companies (and employers) in the US, are becoming more cost-conscious (B/POR, April 2018). This has already affected the price of generics in Europe and has caused restructuring of that sector, and raises further "What if" questions. There is the prospect of hospitals entering the generic business, as in the case of Civica Rx, a non-profit generics company governed by several hospital systems (B/POR, September 2018).
There is also the possibility of bio/pharma companies bringing the manufacturing of some products in-house, and reducing their R&D spending as in the previous scenario. The one potential upside would be that some bio/pharma companies would need to outsource their manufacturing to cut down their costs.
A third scenario would be the prospect of deteriorating global trade. Since the World Trade Organization (WTO) made pharmaceuticals tariff-free in the General Agreement on Tariffs and Trade in 1994 (GATT 1994), the importation of finished drugs has steadily increased, but the importation of APIs and intermediates has stayed flat, according to a briefing on trade from the US International Trade Commission in August 2017. This scenario appears to have some credulity because of the current US administration's relationship to tariffs, and its adversarial relationship to a major API supplier, China.
In the near-term, Miller predicted there would be little change because of regulatory barriers, but a reduction in global trade could have long-term effects in the product supply chain. This would provide opportunities to CMOs located in the markets aligned with the US, but would hurt CMOs located in China if the current situation continues to escalate.
A fourth scenario is the continued shift of the novel drug market to higher-cost methods of manufacturing (see the PharmSource report CMO Scorecard: Outsourcing of NDA Approvals and CMO Performance – 2017 Edition). The increase in novel ATMPs such as cell therapy (Cell Therapy Market Opportunity for CMOs – 2018 Edition) and continuous manufacturing (B/POR, April 2018), as well as an increase of solubility problems in companies' small molecule pipelines (B/POR, September 2018), and the initial investment required for these three new technologies, will lead the CDMO industry to compete for expertise with the bio/pharma industry, Miller stated.
Some of these technologies, such as continuous manufacturing, will make processes more efficient and could lead to companies taking processes in-house. Such a move will affect the current trend for CMOs to acquire facilities from the bio/pharma industry (see the PharmSource report, M&A in the CMC Services Industry: Implications and Outlook, April 2017).
The final scenario presented is significantly rosier. What if the bio/pharma industry takes the lead of the most valuable companies by market cap? Miller presented two examples, Apple and Amazon. Apple outsources all of its production. Amazon has already changed a number of retail industries, and "has studied the whole retail experience and incorporated that in software," Miller said; the companies have also revolutionized logistics with "the most efficient logistic systems." What would CMOs be like if they could do the same? This quest for increasing customer service has been brought up by CMOs in other sessions at CPhI.
More information about industry trends, such as those mentioned in Miller's talk at CPhI Worldwide, are presented in Trend Reports from PharmSource, a GlobalData product. If you do not subscribe to PharmSource or the Pharma Intelligence Center, please contact a GlobalData sales representative to gain access.