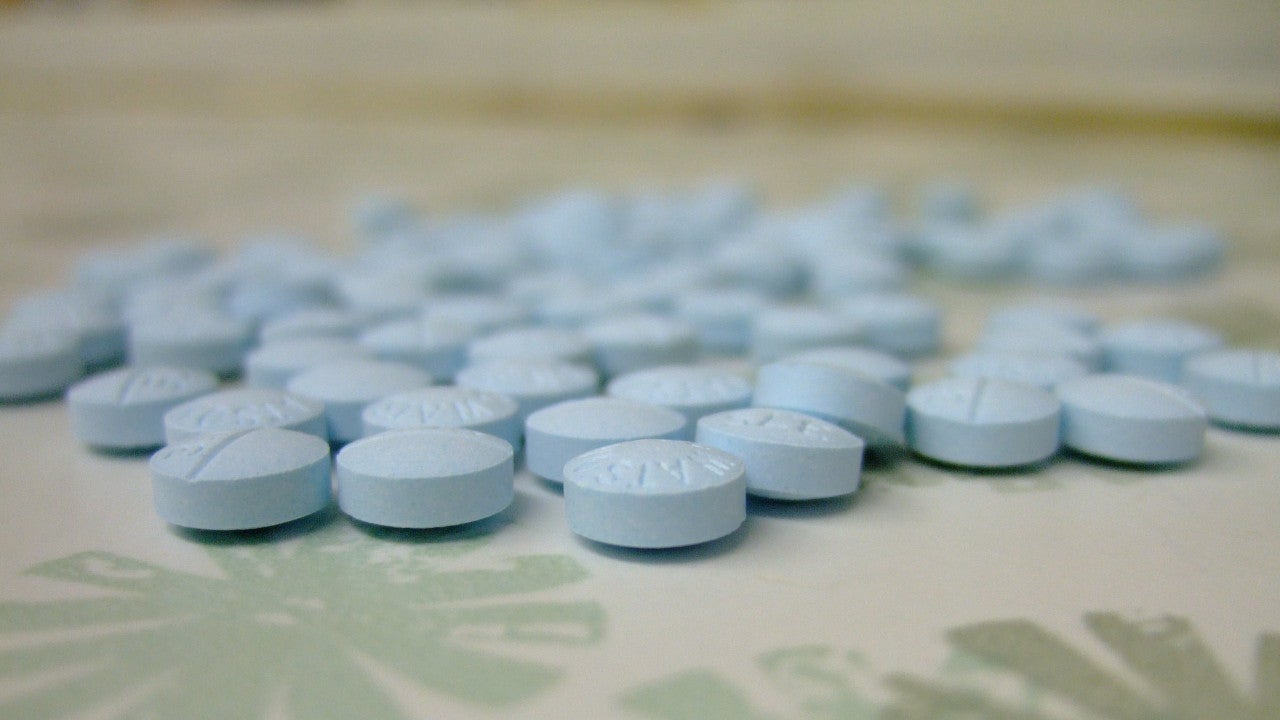 By William Newton
Karyopharm Therapeutics' selinexor, combined with bortezomib and dexamethasone (SVd), will likely see limited use as a second-line therapy for multiple myeloma (MM) even though FDA approval is expected, experts said.
The SVd combination, which was used in the treatment group in the Phase III BOSTON trial (NCT03110562), would not be viable for many patients due to the prevalence of bortezomib in induction therapies, leading to cross-resistance, experts noted. Additionally, the trial's comparator arm, bortezomib and dexamethasone (Vd), is an outdated standard of care (SOC), limiting the clinical relevance of the trial's efficacy results, they added. A comparison of SVd to an approved three-drug regimen, such as a proteasome inhibitor in combination with an immunomodulatory drug and a steroid, would better inform prescribing decisions since two-drug regimens like Vd have become far less common, they said.
Nevertheless, FDA approval is likely because BOSTON demonstrated a substantial, clinically significant improvement in progression-free survival (PFS) in SVd over the existing, FDA-approved Vd treatment regimen, most experts said. Additionally, by reducing the frequency of selinexor from twice-weekly to once-weekly by combining it with bortezomib, SVd showed a much more manageable safety profile than in Phase II STORM (NCT02336815), which treated patients with selinexor and dexamethasone only, they added. If approved by the FDA, this once-weekly selinexor-based regimen could represent an important advancement for MM patients as early as first relapse, said Karyopharm CEO Dr Michael Kauffman.
Although the SVd combination is unlikely to experience significant clinical uptake as second-line therapy, the BOSTON trial results set the stage for selinexor's use in other combination therapies pending ongoing trial results, experts said.
Analyst reports expressed optimism over FDA approval and uptake, citing BOSTON's demonstration of SVd's strong efficacy results and manageable tolerability. Selinexor has a PDUFA date of 19 March 2021. Karyopharm has a market cap of $1.08bn. Sales of selinexor are expected to reach $172m by 2021, according to GlobalData, although one analyst report expected sales to reach $400m with no peak year given.
Uptake as second-line treatment doubtful
Although BOSTON offers compelling evidence of selinexor's antimyeloma efficacy and manageability of its side effects, the specific SVd combination is unlikely to be used in clinical practice due to the likelihood of cross-resistance, said Dr Andrew Yee, oncologist, Massachusetts General Hospital. Currently, most MM patients receive a proteasome inhibitor during induction therapy, with bortezomib being the most commonly prescribed, meaning a large number of patients would be ineligible for SVd in the second line, added Dr Sham Mailankody, oncologist, Memorial Sloan Kettering Cancer Center, New York City.
While off-label use of selinexor with dexamethasone and a different proteosome inhibitor is theoretically possible, many physicians are unlikely to pursue the off-label use of selinexor given the availability of six to seven well-established and approved treatment combinations, Mailankody said. For example, the combination of Onyx Pharmaceutical's  Kyprolis (carfilzomib) with dexamethasone and Genmab's /Johnson & Johnson's anti-CD38 monoclonal antibody Darzalex (daratumumab) is approved for MM patients failing one to three prior therapies, Mailankody and an MM clinician said.
Additionally, because Vd has been replaced as a standard second-line MM treatment by a number of triple combinations, physicians may wait for a head-to-head comparison of SVd with those combinations before widely using the therapy, agreed Mailankody and the MM clinician.
Most patients have access to effective regimens with fewer side effects at this treatment stage, further dampening market uptake, said Dr Dan Vogl, associate professor of medicine, University of Pennsylvania, Philadelphia. For example, since GlaxoSmithKline's anti-B-cell maturation antigen therapy Blenrep (belantamab mafodotin) received FDA approval as a fourth-line treatment in June, it now has the potential to gain approval as an earlier-stage therapy offering another effective, more tolerable alternative to selinexor, said Vogl, who was a principal investigator on STORM and served on the blinded independent review committee for BOSTON. The combination of Blenrep plus Bristol-Myers Squibb's (NYSE:BMY) Imnovid (pomalidomide) and dexamethasone is being studied in a Phase III trial (NCT04484623) for MM patients who have failed at least one prior therapy, with results expected in April 2022, according to ClinicalTrials.gov.
Uptake for this selinexor combination could be limited, Mailankody agreed, adding there was precedent for an MM therapy gaining approval but flopping in the market with Novartis' Farydak (panobinostat). Farydak sales were $73m as of November 2020, down from $200m at YE19.
Overall, many physicians will interpret BOSTON as proof of selinexor being effective and manageable in MM, rather than as evidence supporting the specific SVd combination's clinical use, Yee said. A number of other selinexor combinations, including selinexor plus Imnovid and selinexor plus Amgen's Kyprolis (carfilzomib), are in clinical testing and have greater uptake potential if approved, said Dr Ravi Vij, professor, Washington University School of Medicine, St. Louis, Missouri. Without bortezomib, these combinations could be viable treatment options for a much larger patient population, the MM clinician added.
Selinexor plus Imnovid could offer an all-oral MM treatment regimen, which would be particularly attractive to patients and physicians due to convenience, Vij said. Although selinexor's oral mode of administration similarly offers added convenience in the SVd combination, this advantage is at least partially offset by bortezomib's intravenous administration, the MM clinician added.
Improved safety, better efficacy mean likely FDA approval
By combining selinexor with bortezomib and dexamethasone, BOSTON demonstrates reduced doses of selinexor and bortezomib can result in strong efficacy with more manageable tolerability than seen in STORM, said Dr Morie Gertz, chair, General Internal Medicine, Mayo Clinic, Minnesota. Because the trial demonstrated a statistically significant improvement in efficacy over Vd, FDA approval is likely, agreed three experts willing to comment on the FDA's upcoming decision.
The BOSTON results demonstrate a higher rate of PFS and induced a higher rate of overall, deep responses compared to patients receiving standard twice-weekly bortezomib and low-dose dexamethasone, even though the bortezomib and dexamethasone doses were lower in the treatment group, said the CEO. The 402-patient trial found the median PFS to be 13.93 months in the SVd group compared to 9.46 months in the Vd control. These BOSTON efficacy results are clinically significant, especially since the dose of bortezomib was halved in the treatment arm compared to the control arm, Yee added.
For patients in the BOSTON SVd group (n=195), 21% discontinued study treatment due to treatment-emergent adverse events (AEs) compared to 16% in the Vd group (n=204). The most common Grade 3–4 hematological AEs were thrombocytopenia in 39% of SVd patients and in 17% in the control arm, and anemia in 16% of SVd patients and in 10% of the control arm. In STORM, Grade 3–4 thrombocytopenia occurred in 53% of patients, and Grade 3–4 anemia occurred in 28% of patients.
Although significant safety concerns still exist, the safety profile is much more manageable in BOSTON, and the treatment's efficacy clearly outweighs its safety consequences, Gertz, Yee and Vogl agreed.
At Vogl's trial site, all patients treated with selinexor received a serotonin antagonist such as ondansetron on a standing basis the day they received selinexor and had at least one other antinausea medicine to take as needed, Vogl said. Clinicians have also stayed in contact with patients two days after the first dose and have scheduled weekly follow-up visits for the first month to check blood counts and give transfusions and extra IV fluids as needed, he added.
William Newton is a Pharma Writer for the Investigative News team at GlobalData, a leading data and analytics company.