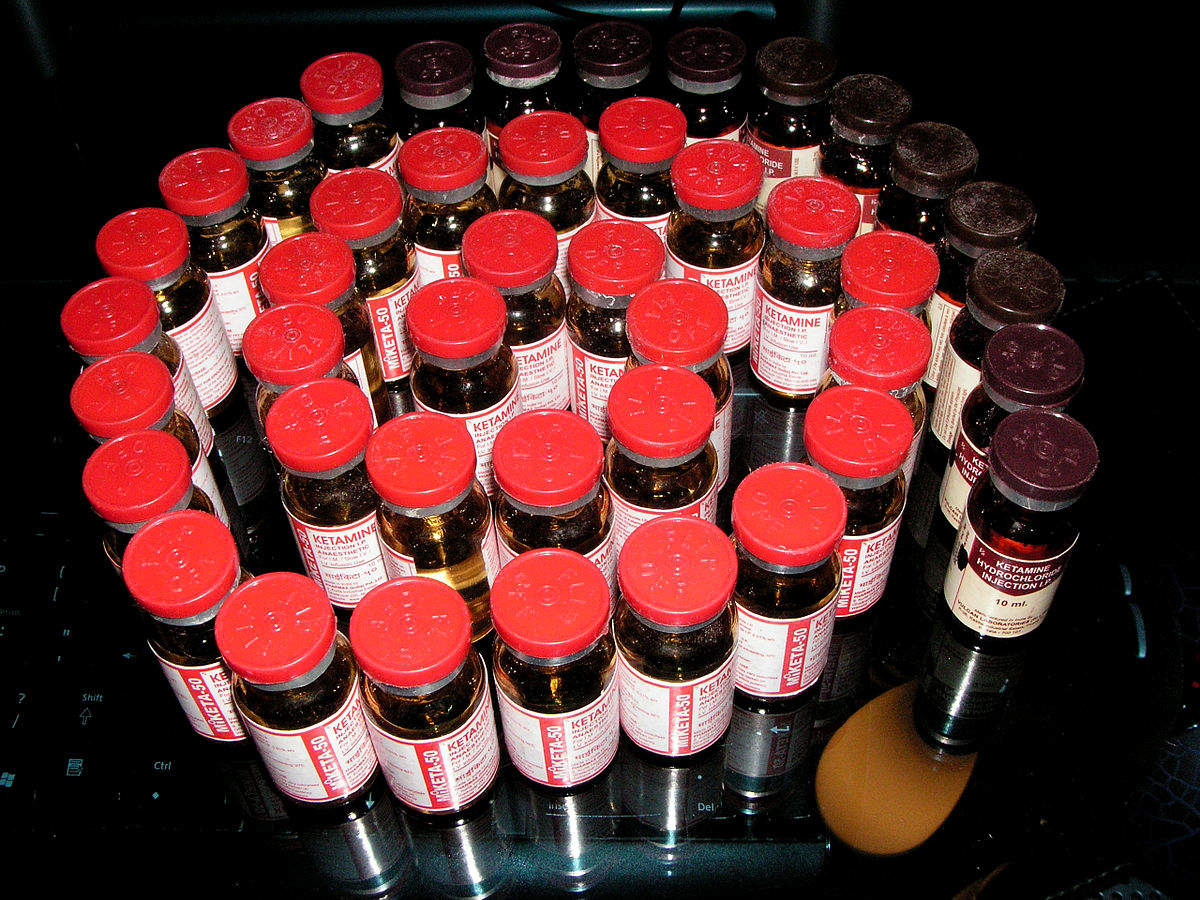 The most pressing unmet need in the major depressive disorder (MDD) market is for the development of products with better efficacy, although there hasn't been a major depression-drug breakthrough in nearly three decades. It is estimated that approximately 30% of MDD patients, termed treatment-resistant (TRD), do not respond to currently available treatment options. There is a great unmet need in terms of new treatments with novel mechanisms of action to treat patients who do not benefit from standard-of-care therapies, such as antidepressants.
The biggest development for this indication has been the research into ketamine as a breakthrough treatment for depression and a promising drug for TRD. Two major pharmaceutical companies, Janssen (part of Johnson & Johnson) and Allergan, are developing new medicines based on ketamine: esketamine (Janssen) and rapastinel (Allergan).
Janssen's esketamine nasal spray is an N-methyl-D-aspartate (NMDA) receptor antagonist, thought to help restore synaptic connections in brain cells in people with MDD. Esketamine received Breakthrough Therapy Designation from the FDA in November 2013 for TRD and submitted a New Drug Application to the FDA on September 4 2018 for esketamine nasal spray for the treatment of adult TRD patients based on five Phase III trials. For all these short-term studies, mixed results were reported; however, the overall results seem to be positive, as the safety and tolerability data were consistent with safety results reported in earlier esketamine Phase II and Phase III studies.
Last week, Janssen presented results from a short-term Phase III (TRANSFORM-1) study investigating esketamine nasal spray in patients with TRD at the Ninth Biennial Conference of the International Society for Affective Disorders (ISAD) and the Houston Mood Disorders Conference held September 20–22. TRANSFORM-1 (NCT02417064) was a randomised, double-blind study evaluating two fixed doses of esketamine nasal spray (56mg or 84mg) plus an oral antidepressant in adults between 18 and 64 years of age with TRD. However, the study missed its primary endpoint, as there was no statistical significance related to change in the depression severity rating scale score from baseline to four weeks for esketamine 84mg plus oral antidepressant compared to oral antidepressant plus placebo. Furthermore, based on the pre-specified analysis plan, the esketamine 56mg plus oral antidepressant group could not be formally evaluated in this study.
Based on the outcome of the results published by Janssen, the review timeline could be delayed, but if approved, esketamine would be one of the first new approaches for TRD treatment in decades, addressing a major unmet need. Moreover, Janssen plans to submit a marketing authorisation application (MAA) to the EMA for TRD in Q4 2018.
Janssen's main competitor, Allergan, is developing rapastinel, an intravenous depression drug that is chemically different from ketamine but has a similar mechanism of action in the brain. Rapastinel also received breakthrough status from the FDA and is in Phase III clinical trials, which are expected to finish in 2019. According to Allergan's February 6 investor call, a maintenance trial required for NDA submission will be completed by 2020. Allergan is also working on an oral version of rapastinel to compete with Janssen and have a drug with an easier route of administration (ROA), as a nasal spray ROA will be a more attractive drug formulation than an intravenous bolus injection.
Products used for the treatment of depression are associated with significant side effects, which directly affect compliance and treatment efficiency, underlining the unmet need for improved safety profiles.  If ketamine-based drugs are approved, they could easily become a first-line treatment for this indication due to the rapid response in some patients, such as for depressed patients who have become suicidal; however, they still have to show more safety data with different doses and in long-term studies and be used carefully to avoid abuse.