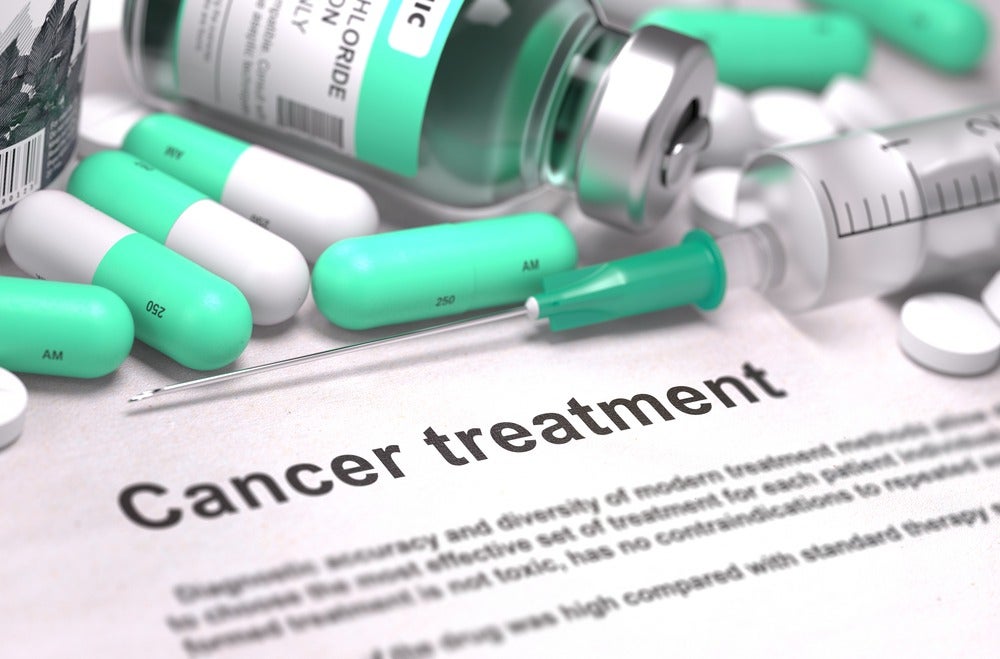 On 4 March 2019, The European Medicines Agency (EMA) recommended the approval of a new extended dosing schedule for Keytruda (pembrolizumab) monotherapy, Merck & Co's anti-PD-1 therapy, for all eight of its approved monotherapy indications in five tumour types in the European Union (EU).
The six-weekly dosing schedule for Keytruda was created based on an exposure-response (E-R) evaluation using modelling and simulation rather than clinical trial data. The schedule will allow patients to receive 400mg of the anti-PD-1 therapy every six weeks rather than 200mg every three weeks.
Keytruda cancer drug: treatment plan flexibility
For patients and healthcare providers, this schedule will provide a higher degree of flexibility in their treatment plans. Despite this positive development, GlobalData believes that while this new schedule could help to improve the hospital-to-home balance for patients, it may require healthcare providers to redesign their adverse event monitoring protocols.
The extended duration is positive for all. For healthcare providers, the new dosing will allow them to schedule and provide treatments to more patients. As the dose is double in the new schedule, the price for the medication will likely stay the same for the patients, hence they will not see any monetary savings, although buyers will gain savings concerning hospital administration fees.
Many patients and caretakers will welcome the lower burden of doctor visits; however, it comes at the cost of not having physical contact time with a healthcare professional at least once monthly in which they are reviewed for adverse drug events.
The double dose administered in this new schedule has been tested in clinical trials where patients were given either 10mg/kg or 2mg/kg every two weeks, and the frequency and severity of adverse drug events reported were almost the same between two groups. In the new schedule, patients will be reviewed every six weeks, therefore there is a risk for adverse events being identified at higher grades.
Keytruda cancer drug: improved patient monitoring
Patients may not report symptoms or side effects during the treatment gaps and healthcare teams will not be able to personally monitor for signs and symptoms as often. However, these communication gaps could be resolved through the use of technology. Clinics could check on patients via email, phone, or text at the three-week midpoint to assess side effects. This will allow for better patient monitoring without compromising a patient's time.
Another factor for consideration is how laboratory tests will be undertaken during the treatment gaps for adverse events. At present, guidelines state that liver function tests, full-blood counts, and glucose and thyroid levels should be monitored through regular blood tests at least once a month.
Currently, it is not clear whether patients will still have monthly blood tests. If deemed necessary, then this may negatively impact the quality of life for patients, which Merck & Co is ultimately trying to improve through the use of the new dosing schedule.
Bristol-Myers Squibb: anti-PD-1 therapy
Conversely, Opdivo (nivolumab), Bristol-Myers Squibb's anti-PD-1 therapy, is also licensed by the EMA and US Food and Drug Administration (FDA) for an extended dosing schedule since 2018, however, it does not face problems with monitoring as the infusion is still given monthly.
At present, the Committee for Medicinal Products Human Use (CHMP) recommendation is being reviewed by the European Commission for marketing authorisation in the EU, and a final decision is expected in the second quarter of 2019 along with FDA approval. Overall, the extended dosing schedule has many positive factors associated with it, and once prescribers establish a new standard of care for monitoring, many worries will be alleviated.
Although Merck & Co is trying to catch up with the level of dosing flexibility competitors are offering, the company's approval was for more indications than its competitors, offering a competitive advantage to the brand and an improved quality of life for patients.