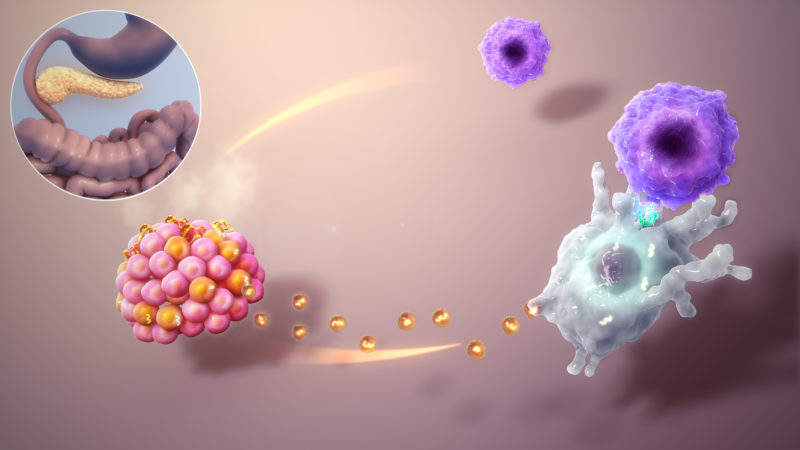 Lexicon Pharmaceuticals and Sanofi's Zynquista (sotagliflozin) has split expert views on whether it will attain FDA approval as an adjunct therapy to insulin for type 1 diabetes (T1D). Adjunct therapy is given in addition to the primary or initial therapy to maximise effectiveness.
The risk of diabetic ketoacidosis (DKA) is substantially higher in the treated groups in the Phase III trials as compared to the placebo arms, drawing scepticism about sotagliflozin's potential approval, two experts said. DKA can occur in people with diabetes when there is insulin depletion. This causes ketones to build up in the body, which can be life-threatening if not treated quickly.
However, two other experts said despite these results, the overall risk is only in a small population of patients. Therefore the unmet need for an adjunct therapy for T1D patients should warrant approval, they said.
If approved, patient education will be important in preventing DKA, said three experts. Sanofi has planned a whole scheme of patient and clinician education to prevent DKA, said one of the three experts, who advises for Sanofi on the sotagliflozin programme.
Sotagliflozin should only be given to a specified population of patients based on their diagnosis and other clinical complications, said one expert. Another said the patient population targeted for sotagliflozin should be overweight T1D patients, due to the significant reductions in weight demonstrated in one of the Phase III trials.
The drug has an FDA action date of 22 March 2019. An analyst report is optimistic about sotagliflozin's approval, citing a strong efficacy and safety profile presented at the European Association for the Study of Diabetes (EASD) conference in early October in Berlin but makes no comment on the DKA risk.
Peak sotagliflozin sales are predicted to reach $1.3bn in 2024 in the US, according to the aforementioned report. Lexicon's market cap is $854m; Sanofi's market cap is $108bn.
Both companies did not respond to a request for comment.
Split views on approval prospects
While results all identify a significant reduction in HbA1c (a measurement that shows the amount of glucose carried in the red blood cells), there are substantial DKA incidents seen in the treated groups as compared to the placebo arms in three Phase III trials, said four experts. This high DKA data risk is a huge concern and may affect the approval outcome, said the adviser for Sanofi on this programme and Dr Michael Nauck, professor of diabetes, Bad Lauterberg Hospital, Hartz, Germany.
Three randomised, double-blind, placebo-controlled Phase III trials were conducted for T1D patients using sotagliflozin as an adjunct to insulin: the 793-patient inTandem1 (NCT02384941), the 782-patient inTandem2 (NCT02421510) and the 1,405-patient inTandem3 (NCT02531035).
There was a significant dose-dependent reduction in HbA1c levels (P<0.001) in the inTandem1 and inTandem2 trials with a significant reduction in HbA1c <7.0% (P<0.001) in the inTandem3 trial. There was generally an increase of 3-4% DKA in the treated arms compared to 0.4-0.6% in the placebo arms in all the Phase III trials.
As DKA may affect overall patient survival, its prevalence in all trials and its much higher rate than the placebo groups can dampen approval prospects, said Nauck. DKA can increase risk of hospitalisation and can be life-threatening, said the adviser.
However, although DKA is high in patients treated with sotagliflozin, there is a need for an approved medication for T1D patients, supporting approval, said Dr Raghu Mirmira, director, Diabetes Research Center, Indiana University School of Medicine, Indianapolis, and Dr Ramzi Ajjan, consultant in diabetes and endocrinology, University of Leeds, UK.
There are very few approved drugs for T1D, said Ajjan and Mirmira, including AstraZeneca's Symlin (pramlintide acetate), which is also used as an adjunct with insulin, said Mirmira.
In order to prevent DKA in patients, patient education is needed, said the adviser, Mirmira and Ajjan. If sotagliflozin is approved in March, Sanofi has internal patient and healthcare professionals advertising and education plans on DKA, said the adviser. Sotagliflozin should be approved but may have a boxed warning on the label in order to make patients aware of the DKA risk, said Mirmira.
However, DKA is not only seen with sotagliflozin-treated patients, but is observed in patients with normal blood glucose levels, and it is not clearly known what the cause may be, said Mirmira.
Specific patient population should be targeted
If sotagliflozin is approved, its targeted patient population should be restricted, said Mirmira and Ajjan. The drug should be aimed at patients, who have both T1D and type 2 diabetes (T2D), known as double diabetics, said Ajjan. When sotagliflozin plus insulin is given to this population, the insulin is targeting the T2D insulin resistance or deficiency whilst sotagliflozin is targeting the increase in HbA1c levels, said Ajjan. Overweight patients should also be the targeted population, as the inTandem3 trial showed a significant weight reduction of -2.98kg (Garg et al. N Engl J Med. 2017 Dec 14;377(24):2337-2348), said Ajjan. However, this weight reduction is a result of water reduction rather than losing fat, Nauck said.
inTandem3 also showed a significant loss in blood pressure, of -3.5mmHg; therefore, sotagliflozin may have a cardiovascular (CV) benefit, Mirmira said. However, a CV benefit is not entirely clearly known due to the short time frames of 24 and 52 weeks, respectively, in the inTandem1 and inTandem2 trials and 24 weeks in the inTandem3 trial, said Ajjan and Nauck.
Therefore, a five-year trial timeline as an example would be needed to identify CV benefit, yet it would not be ethical to carry this out, said Nauck.
by Arafa Salam, PhD, in London
Arafa Salam, PhD, is a reporter for Pharmaceutical Technology parent company GlobalData's investigative journalism team. A version of this article originally appeared on the Insights module of GlobalData's Pharmaceutical Intelligence Center. To access more articles like this, visit GlobalData.