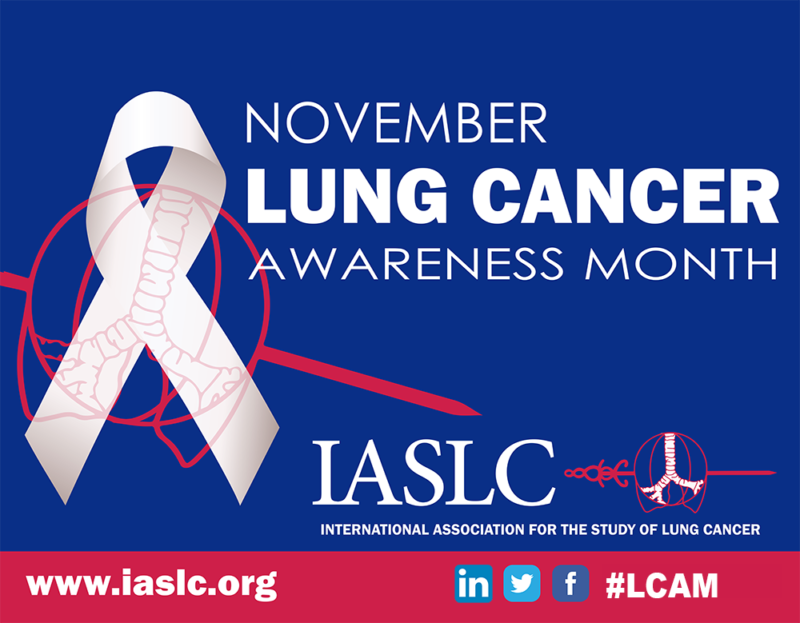 November is Lung Cancer Awareness Month, turning the spotlight on to the world's deadliest cancer with the hopes of raising global awareness of treatment options and reducing the stigma associated with the disease. Each year, these aims are supported by a coalition of international nonprofit research and advocacy organisations.
This year, they are sponsored by a host of large pharma companies with a vested interest in the lung cancer market, including Bristol-Myers Squibb, Eli Lilly, Merck, Genentech, AstraZeneca, Novartis, Amgen, Takeda and AbbVie. Following the recent spate of approvals in both small cell lung cancer (SCLC) and non-small cell lung cancer (NSCLC), the treatment landscape is becoming increasingly difficult to navigate for both physicians and patients, highlighting the need for better education, access and infrastructure to support physicians' and patients' choices of the optimal therapies.
Increasingly complex treatments
The SCLC market is still lagging behind NSCLC. GlobalData expects the global NSCLC market to be worth $14.6bn by 2024, over six-fold more than the SCLC market, which is expected to reach only $2.3bn in the same timeframe. As SCLC and NSCLC both have more than 20 immunotherapy products currently in Phase II or III development, treatment paradigms for both forms of the disease will become increasingly complex, requiring treatments to be chosen from a growing selection of similar options.
The US Food and Drug Administration has already approved several drugs for lung cancer during H2 2018, including targeted tyrosine kinase inhibitors and immunotherapies. Pfizer has had a particularly good streak, with approvals for Vizimpro (dacomitinib) in September for untreated patients with epidermal growth factor receptor (EGFR)-mutated NSCLC and Lorbrena (lorlatinib) in early November for previously-treated patients with anaplastic lymphoma kinase (ALK)-mutated NSCLC. These approvals will boost Pfizer's lung cancer revenues, which have suffered recently as its original ALK inhibitor Xalkori (crizotinib) has faced sales pressure from Takeda's and Novartis' newer ALK-targeted competitors, Alunbrig (brigatinib) and Zykadia (ceritinib), respectively.
Alongside the much-needed increase of targeted treatment options for NSCLC patients with ALK or EGFR mutations, the use of immuno-oncology is also expanding, particularly into subtypes of lung cancer with significant unmet needs. In August, Bristol-Myers Squibb's Opdivo (nivolumab) was granted accelerated approval by the FDA for metastatic SCLC, making it the first immunotherapy for this type of lung cancer.
In addition to educating physicians and patients about appropriate tumor testing in this era of personalised medicine, another key aim of this year's Lung Cancer Awareness Month campaign is to ensure public awareness about screening programs and resources to help with the early detection of lung cancer. Improvements in diagnosis will no doubt contribute to increasing global incidence rates, which GlobalData currently expects to rise in SCLC and NSCLC at Annual Growth Rates of 2.05% and 3.24%, respectively, giving players further opportunities to gain from this buoyant market.