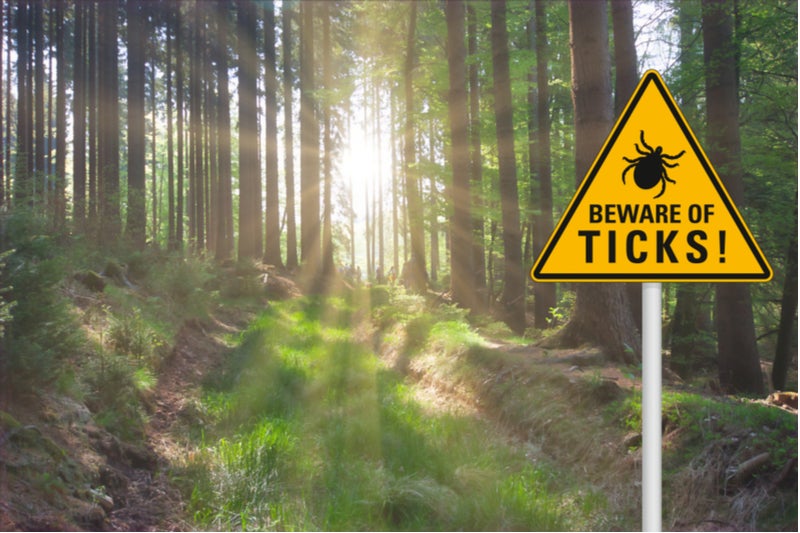 Warm summer months often come with a spike in outdoor activities and with them a need for heightened vigilance about diseases transmitted by ticks.
Lyme disease is the most common tick-borne illness in the Northern hemisphere, accounting for 30,000 US cases reported by the Centers for Disease Control and Prevention (CDC) each year.
Lyme disease treatment
The disease is spread through the bite of black-legged ticks infected with Borrelia burgdorferi, and commonly manifests as fever, fatigue, and/or characteristic
skin rash. Although the infection can be effectively managed with antibiotic therapy, untreated infections have the potential to result in serious multi-systemic disease and chronic health problems.
GlobalData believes a vaccine for Lyme disease would be the most effective prophylactic option for vulnerable individuals living in endemic areas and an important unmet need in the absence of a licensed product.
For a brief period, the vaccine LYMErix was marketed in the US by GlaxoSmithKline (then SmithKline Beecham) for prevention of Lyme disease. The product targeted the B. burgdorferi outer surface protein A (OspA), an antigen known to elicit antibody responses in natural infections, demonstrating 76% reduction in Lyme disease the year after immunisation in a Phase III trial, with no major adverse effects. However, the vaccine was voluntarily withdrawn just three years after its approval by the US Food and Drug Administration (FDA) in 1998 amidst declining sales, stemming primarily from fears of vaccine-induced side effects including arthritis.
The FDA eventually reaffirmed the safety of LYMErix following extensive post-marketing surveillance, but the media frenzy and growing anti-vaccine climate surrounding the product buried any hopes of a revival.
Key opinion leaders (KOLs) interviewed by GlobalData indicate that vaccine hesitancy, now driven mostly by online misinformation, continues to be a headwind for the uptake of new vaccines.
Since 2002, public demand for Lyme disease prophylaxis has slowly reemerged following both increased availability of public health resources on the severe risks of Lyme disease and elevated incidence of infections.
According to the National Notifiable Disease Surveillance System (NNDSS), cases of vector-borne diseases in the US states and territories have exploded since the turn of the century, growing from 27,388 cases in 2004 to 96,075 cases in 2016.
Tick-borne diseases made up over three-quarters of all vector-borne disease during this period, of which Lyme disease accounted for over 80% of cases. KOLs have pointed to regional and global changes in climate as a factor in the expanding habitat range for ticks and other vectors, indicating the problem is likely to worsen in the coming years.
Valneva's experimental subunit vaccine VLA15 is currently the only vaccine program in active clinical development for Lyme disease. The product has completed a safety assessment in Phase I testing in healthy young adults, and was granted fast track designation by the FDA in 2017. In mid-2019, Valneva initiated two randomized, placebo-controlled Phase II studies for VLA15 in healthy adults using two different immunisation schedules and a range of dosage groups. Based on the design of these trials and the validated therapeutic strategy of VLA15, which targets the OspA of six serotypes of B. burgdorferi,
GlobalData believes that licensure is possible within the next five to 10 years. Valneva is well-positioned in the infectious diseases space, with approved vaccines for Japanese encephalitis (Ixiaro) and cholera (Dukoral), and a promising pipeline focused on emerging pathogens like chikungunya and Zika.
However, the company will likely need to secure a big pharma partner to help shoulder the cost of bringing a Lyme vaccine to market.