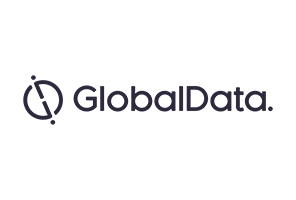 On February 21, 2018, Merck & Co. announced that the company signed a definitive agreement to acquire Viralytics, an Australian developer of oncolytic viruses. The $394M takeover gives Merck control of Cavatak, Viralytics' proprietary formulation of the oncolytic coxsackievirus Type A21.
Although the relatively cheap deal was an efficient way to expand Merck's oncology pipeline, GlobalData considers the deal another attempt that reinforces Merck's oncology franchise, which is overly reliant on Keytruda.
Finding new growth sources
GlobalData believes that Merck's long-term success may benefit more from finding new growth sources as opposed to entirely relying on Keytruda's expansion in the highly competitive immuno-oncology market, which is getting increasingly crowded, with five checkpoint inhibitors already marketed and numerous late-stage clinical candidates on the way with prospective launches.
Merck's double-down on Keytruda is not unwarranted. The diabetes franchise of the company, which delivered $5.89B in 2017, is facing heavy competition and the sales are already trending for contraction, with negative 3% growth in 2017 compared to that in 2016.
In addition, sales decline due to loss of market exclusivity of Zetia and Vytorin, medicines for lowering LDL cholesterol, and the antifungal Cancidas, as well as the biosimilar competition for Remicade, indicated for inflammatory diseases, are already significantly offsetting sales increases in other franchises and threatening the future revenue growth of the company.
Outside of the oncology space, Merck's main growth drivers are the hepatitis C therapy Zepatier and its recently launched Bridion for the treatment of surgery-induced neuromuscular blockade. Perhaps more concerning is the anticipation of unfavourable future sales of Zepatier due to increasing competition and declining patient volumes, which the company stated in its 2017 fourth quarter financial results release.
Added to the flagging sales of its non-oncology portfolio is Merck's clinical development programme, which is not one to impress, excluding Keytruda. The company recently announced termination due to lack of effectiveness of a highly anticipated Phase III clinical trial evaluating verubecestat (MK-8931) in patients with early-stage Alzheimer's disease.
Focus on Keytruda
Lack of strong late-stage pipeline candidates inevitably pushes Merck to rely exclusively on Keytruda's clinical programme. In line with this, the acquisition of Viralytics follows the takeover in September 2017 of Rigontec and its lead compound RGT100, which targets the retinoic acid-inducible gene I pathway involved in innate immune response. Both deals provide Merck with opportunities to further strengthen Keytruda's lead in the oncology space via developing effective combination regimens in a variety of cancer types.
While Keytruda's clinical efficacy is well established as a monotherapy in various oncology indications, its partner will be the major determinant of the feasibility of the combination regimens. To this end, Merck has made a risky bet on two clinical candidates based on early-stage trial data, and time will tell if it nailed down an effective combination strategy.
Related Reports
GlobalData (2017). Non-Small Cell Lung Cancer (NSCLC) – Dynamic Market Forecast to 2025, August 2017, GDHC001FS. 
GlobalData (2017). PharmaFocus: Visual Analysis of Immuno-Oncology Development and Opportunities, August 2017, GDHC009PFR.