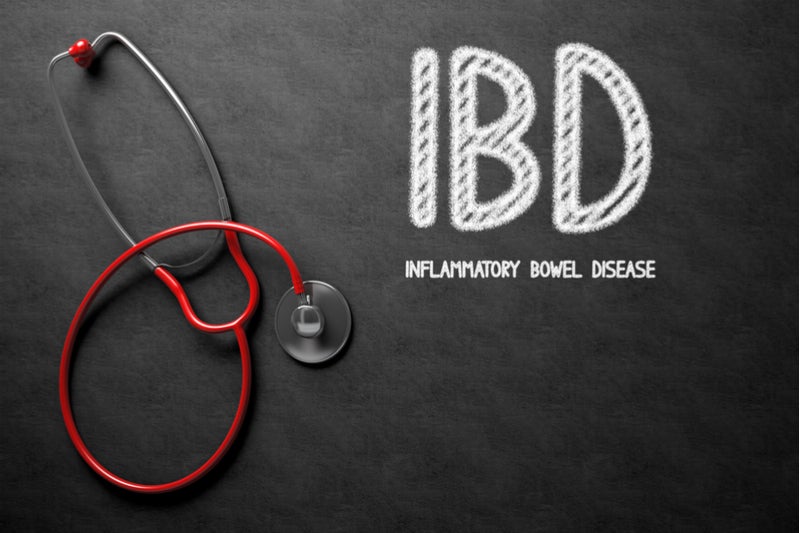 On 29 May, a treasure trove of data from the US National Institutes of Health's (NIH) Human Microbiome Project (HMP) was published. This set of studies, known as the integrative HMP (iHMP), explored the complex interactions between humans and their resident microbiomes during disease.
Microbiome in IBD
One of the studies, conducted by Lloyd-Price and colleagues at the Broad Institute and Massachusetts General Hospital, in 2019, used multi-omics analysis to track temporal trends in host and gut microbiome interactions across patients with and without inflammatory bowel disease (IBD).
One of the key takeaways from the study was that the gut microbiome was far more unstable longitudinally in people with IBD than in people without IBD. These phases of dysbiosis were characterised by specific shifts across a variety of microbial and host factors. Many of these shifts confirmed previous findings of the microbiome in IBD.
However, through the incorporation of data from multiple measurements of stool and other samples (including microbial species taxonomy, microbial gene transcription activity, host gut metabolome, and host gene transcription) into a large, cross-measurement association network, researchers were able to enhance and greatly build upon previous findings, perhaps even hinting at potential mechanisms of action for future study.
According to a recent report by GlobalData, The state of the Microbiome, industry members intimately involved in the development of microbiome therapies highlighted that identifying a mechanism of action was the most challenging aspect of the work. In IBD there are currently twenty microbiome therapies in development, 10 of which are in the discovery or preclinical stage of development; nine in Phase I development; and only one, Seres Therapeutics' SER-287, in Phase II development. While two are small molecules, the majority of products in development contain live microorganisms ranging from a single species to a proprietary mixture of strains.
According to the analysis by GlobalData, the IBD market size in 2018 was about $16.1B, a number that represents a massive opportunity for companies looking to revolutionize the space with novel therapeutics. GlobalData believes that success in the microbiome space will likely rely on companies being able to nail down a concrete mechanism of action for their products.
Results from the study by Lloyd-Price confirmed previous findings regarding the IBD microbiome and expanded upon the importance of numerous microbial species, many of which are currently being explored by pharma and biotech companies. For example, the study confirmed the depletion of obligate anaerobic bacteria in IBD. Two of the major species affected, Faecalibacterium prausnitzii and Rosburia hominus, are the main components of preclinical-stage pipeline therapies for IBD from Nextbiotix (NBX-1650) and 4D Pharma PLC's (Rosburix), respectively. F. prausnitzii in particular accounted for some of the strongest associations overall with IBD-related dysbiosis, including the downregulation of numerous enzyme classes. Interestingly, members of the Roseburia genus were closely associated with gut metabolites, bile acids and acylcarnitines in particular, that were found to be dysregulated in IBD dysbiosis and featured prominently in the multi-omics association network.
Additionally, the study confirmed that IBD-related dysbiosis was associated with a diminished abundance of certain Clostridium species. Three separate products in the IBD microbiome therapy pipeline contain single or multiple Clostridium species including J&J's JNJ-72537634, Ferring Pharmaceuticals' RBX-2660, and Osel Inc's CBM-588. The potential importance of Clostridium species in IBD dysbiosis is heightened by findings that gene transcription by the bacteria was significantly elevated relative to their genomic abundance.
GlobalData believes that longitudinal multi-omics studies like those performed by Lloyd-Price and colleagues are a necessary means of pulling apart the complex interactions between the host and microbiome in disease.
A deeper analysis of data from this study as well as future multi-omics studies may help to further elucidate the mechanisms driving IBD pathology and make the future of microbiome therapies a reality.
Related reports:
GlobalData (2019). The State of the Microbiome, January 2019, GDHCHT021.
GlobalData (2018). Microbiome-Targeted Therapeutics in Immunology, March 2018, GDHCHT001
GlobalData (2018). Ulcerative Colitis: Global Drug Forecast and Market Analysis to 2026, June 2018, GDHC170PIDR
GlobalData (2018). Crohn's Disease: Dynamic Market Forecast to 2026, October 2018, GDHC007FS.