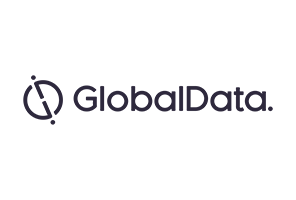 On November 29, Amgen published the results from its Phase III trial, STRIVE, which evaluated the efficacy of its biologic molecule, erenumab, in the treatment of episodic migraine.
The drug delivered statistically significant differences versus placebo in all primary and secondary endpoints; patients receiving 140mg of the drug experienced a reduction of 3.7 days in monthly migraine days (compared to 3.2 days of reduction with 70mg and 1.8 days of reduction with placebo, p<0.001).
Those receiving the 140mg dose of the drug also experienced a 50% reduction in the number of migraine days, compared to 26.6% in the placebo group. Patients also reported significant improvements when assessing the impact of migraine on their lives when receiving erenumab, based on the Migraine Physical Function Impact Diary (MPFID), a novel patient-based outcomes tool used to measure the impact of migraines on quality of life.
Preventing migraines
Currently, there are no preventative treatments for migraine that are indication-specific. All of the current prophylactic treatments were approved for other indications and, because they showed efficacy for migraines in clinical trials, were granted label extensions into the indication; these include AstraZeneca's Elavil (amitriptyline), Supernus Pharmaceuticals' Topamax (topiramate), Abbott Laboratories' Depakene (sodium valproate), and Allergan's Botox (botulinum toxin A).
As these drugs were not developed specifically for migraine, they have a relatively poor efficacy profile in the indication, as well as having serious adverse effects. This leaves a large proportion of migraines inadequately treated and represents one of the largest unmet needs in the market. Erenumab is targeting this unmet need.
During a migraine, calcitonin gene-related peptide (CGRP) is released from the trigeminal ganglia cells. Upon binding the CGRP receptor, these cause a biological cascade that results in vasodilation and neurogenic inflammation, ultimately resulting in the pain associated with migraine. Erenumab, which is a monoclonal antibody (mAb) targeting the CGRP receptor, prevents the peptide binding to the receptor, which in turn prevents the biological cascade that causes migraine.
Varieties of migraine treatments
An interesting added dynamic to consider for the migraine market is the number of CGRP mAbs being launched. Currently, there are three others in the late stage pipeline, all of which are expected to launch within two years of Amgen's erenumab market entry; these are Eli Lilly's galcanezumab, Teva's fremanezumab, and Alder's eptinezumab.
While all of these drugs fall within the same class, there are slight variations between them, including dosing frequency (monthly or quarterly), target (peptide or receptor), and route of administration (subcutaneous or intravenous), all of which will play a part in determining their respective market share.
According to GlobalData's PharmaPoint: Migraine – Global Drug Forecast and Analysis to 2026, these drugs will be revolutionary preventative treatments because they are migraine-specific treatments with excellent efficacy and safety profiles, addressing one of the most significant unmet needs in the market. The report goes on to state that CGRP mAbs are expected to be the major driver of growth in market, experiencing significant growth through 2026.
Prescribing CGRP mAbs
Key opinion leader (KOL) interviews carried out for the primary research for GlobalData report showed that many leading physicians were extremely excited about the prospect of being able to prescribe CGRP mAbs. However, some KOLs stated the cost of CGRPs, which were estimated to be $8,000–9,000 per year, might prevent their uptake as they may not be reimbursed by insurance companies.
The consensus among KOLs was that once approved, the CGRP mAbs would be reserved for the most severe cases of migraine, similar to Botox, which requires three treatment failures before prescription. However, KOLs also noted that with more time and physician experience, CGRPs would be prescribed to a higher number of patients.
Overall, the CGRP mAbs have the potential to completely revolutionize the migraine market, as they address the need for a safe and efficacious prophylactic treatment. KOLs have noted that there is huge potential for this class of drugs, and after an initially slow uptake, GlobalData forecasts that the four CGRP mAbs will generate combined sales of $4B for the migraine market by 2026, making them a major driver of growth in the space.