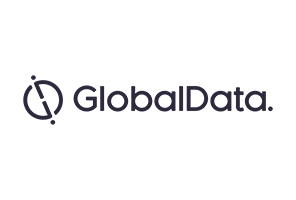 Given the recent safety issues reported with AbbVie's and Biogen's Zinbryta (daclizumab), the companies have decided to voluntarily pull their recently launched multiple sclerosis (MS) brand from all markets.
Eight cases of inflammatory brain disorders, including encephalitis and meningoencephalitis, have been reported in Germany and Spain, and as such all clinical trials have been halted, in addition to the European Medicines Agency (EMA) initiating a review of Zinbryta.
Zinbryta was approved in 2016 for the lucrative MS market in the US, EU, Switzerland, Canada, and Australia. Although it is dosed once a month (less frequently than other MS brands) and is formulated as a subcutaneous formulation (more convenient than intravenous infusions), the brand saw a very slow uptake on the market during its short lifecycle. This is exemplified by Biogen reporting worldwide sales of Zinbryta of $12M in Q4 2017 in ex-US markets, a decline of 18% from Q3 2017, an unexpected result from the leading player in MS.
Zinbryta does come with a boxed warning and the FDA relegated it to third-line treatment, requiring the drug to be prescribed only under a strict REMS (Risk Evaluation and Mitigation Strategy) programme. Similarly in Europe, the EMA issued a temporary order to restrict the use of Zinbryta after reports of patients experiencing severe liver damage and one dying of liver disease in July 2017. The risks of liver damage were already known at the time of its approval in the EU, but several measures were in place to manage this risk, including the requirement to monitor liver function and provide educational materials to healthcare professionals and patients.
In light of these factors, GlobalData had forecast this drug to reach a modest a $336m in 2026, according to the PharmaPoint Multiple Sclerosis report published in December 2017. In terms of revenues, Zinbryta's withdrawal will not make a major impact on Biogen, which already has four established MS brands, of which three are blockbusters; for AbbVie it is a lost opportunity to enter a new therapeutic market, given the company is trying to diversify its portfolio and reduce its reliance on its top-selling brand, Humira.
Related Reports
GlobalData (2017). PharmaPoint: Multiple Sclerosis – Global Drug Forecast and Market Analysis to 2026, December 2017, GDHC155PIDR.